The war for talent is now a reality, however many organisations are failing to formulate strategies to recruit and retain the best performers. This is mainly due to a lack of awareness of key issues and these issues are by definition, very simple:
Understanding who is in your organisation
Who you want to attract to your organisation
Consider that there are likely to be up to four (or maybe five!) generations working in your organisation at this moment:
The Silent Generation/Traditionalists: born before 1946
Baby Boomers: born 1946 - 1964
Generation X: born 1965 - 1980
Generation Y: born 1981 - 1996
Generation Z: born 1997 - 2015
Each group has its own distinct set of values, view of authority, orientation to the world, sense of loyalty, as well as expectations of their leadership and work environment. One of the key strategies to reduce the spend on attraction and increase retention is to find a way to manage the diversity within the workplace. Having talented employees who are willing to stay and remain motivated is the challenge facing today's HR professional and senior management.
Everyone wants a workplace and culture that allows and encourages them to be productive and influential members of a company. The challenge is to make a work environment a place that can meet the needs of all people, regardless of the generation they belong to. If you are involved in graduate recruitment you'll need to understand the mindsets of Generation Z.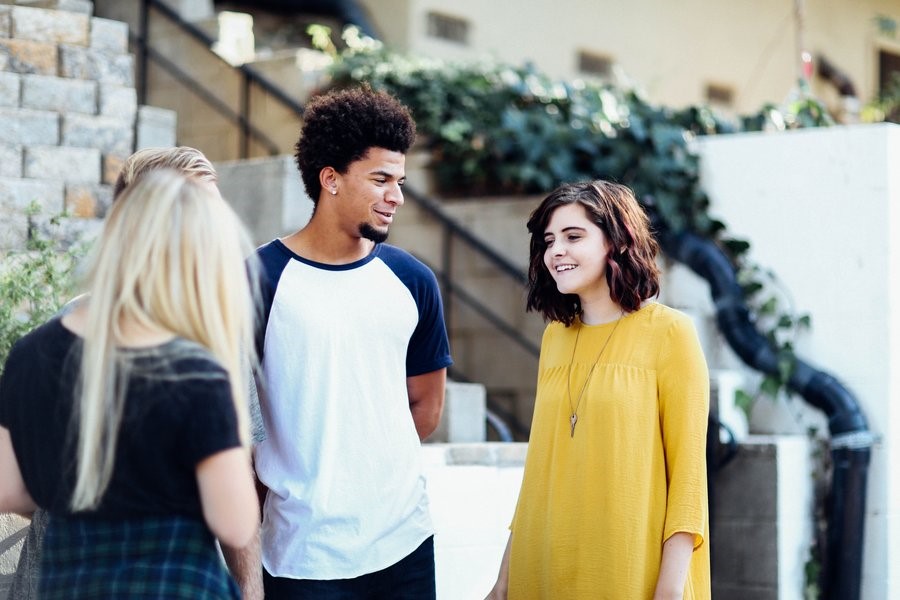 Characteristics
Those individuals born between 1981 and 1996 (Y) and between 1997 and 2015 (Z) will have grown up in a multicultural globalised world. The dramatic growth of television and the internet has had a part to play in this development. A good way of finding out more about a candidate is through psychometric testing or looking at the qualities of that generation.
What work qualities define Generation Y?
They are tech-savvy
They value flexibility
They seek a work-life balance
They are Results-oriented
They seek rewards and praise
They are innovators
They enjoy collaboration
They are ambitious
Generation Y, also known as millennials, were the first generation to grow up with digital communication, making them more 'tech-savvy than previous generations. Gen Y values flexibility and a healthy work-life balance, meaning work from home or flexible work hours can be higher valued than higher pay. They're known for their ambitious and strong collaborating teamwork, relying heavily on achieving a shared goal as well as praise from management/colleagues.
What work qualities define Generation Z?
They expect to work with modern technology
They value in-person interactions
They are entrepreneurial
They less tolerant of authoritarian environments
They they embrace change
They value flexibility
They are competitive
Generation Z will remain in education longer, travel further, have access to more information than any other generation, be more aware of technology and more likely to 'think outside the box'. Graduates want to constantly learn new skills, be challenged intellectually and both professionally and continually achieve. Channelling this creativity and energy as well gaining an understanding of what graduates can bring to any organisation is critical in today's marketplace.
Attraction
Attracting graduates has become an expensive, highly organised and competitive practice, particularly in some of the blue chip firms. These companies expect to attract the very best, are willing to pay large salaries, and more importantly are hoping to find the sort of candidate that will at least stay long enough to show some return on the investment made. Much of what is offered to attract graduates is compensation, reward or benefits, such as:
Higher starting salaries
'Golden-handshakes' designed to assist with relocation expenses
Company bonus depending on business performance
Performance incentive bonuses to recognise and reward individual achievement
Generous annual leave entitlement
Pension, life and medical insurance, and private health cover
Free or subsidised gym membership
Flexible working patterns
Interest-free season ticket loan
Discounts on laptops, mobile phones and other products/services
Company car after a qualifying period (especially in sales or managerial roles)
Other benefits including dental cover, childcare vouchers, travel insurance etc and top-ups on many of the above
Research has demonstrated that while these may have some early and immediate attraction, they are not sufficient to ultimately affect retention.
Graduates are becoming increasingly more sophisticated when searching for relevant work. They are more likely to make comparisons between different vacancies and employers and regularly search for other relevant employment possibilities. From surveys we have conducted, we have discovered it is not uncommon for a graduate to have their CV or other details registered with a number of online recruitment sites even though they are happy with their current job. Salary-related benefits are often insignificant when compared to effective leadership, learning prospects and a work environment that lives up to their expectations; one which offers constant challenge and the opportunity to work on various projects.
Retention
When questioned, most graduates we deal with are looking for a work environment that allows their creativity and entrepreneurship to be respected and exercised. They also want to be able to test their own ideas in way that is respected and supported by their employer.
Effective leadership is also important. While many graduates on the surface seem confident and progressive, many rarely know exactly where they are heading in their career. Graduates look for managers who are:
Accessible
Inspirational
Approachable
Supportive
Committed
Interested in helping them progress
Implications
Graduates are seen as the future leaders of organisations, so the attraction, management and retention of this group is extremely important. Strategies that work include:
Becoming a learning organisation. This requires a process of goal setting, development planning and creating a culture that fosters learning; for example, integrated and relevant training, attending internal networking sessions, providing opportunity to study for professional qualifications etc.
Job redesign that allows individuals to move between teams, managers and projects to satisfy short and long-term objectives.
Creating opportunities for job movement to allow employees to move between offices, locations and projects.
Flexible contract arrangements that encourage top performers to return after events such as long-term travel and family or study obligations. Maintaining good relationships with former employees is important as it may tempt them to rejoin at a later date, thus bringing added experience and value into the organisation.
Frequent coaching and mentoring challenge graduates to take on greater responsibility and get commitment to learn from mistakes.
Gaining support from top management: making sure the leaders of the organisation know what is expected of them by graduates, and then leading by example.
The next step
If you want to win the war for graduate talent your organisation needs to set strategic priorities that demonstrate to a graduate employee, or potential new recruits that you are willing to invest time in them. By understanding the characteristics and needs of graduates, and giving them space to develop by listening to and including all staff in the development of strategy and decision making processes, this will create effective organisational change.
GRB has been transforming businesses by placing high-calibre university students and graduates into full-time graduate jobs and schemes.
By utilising our website, which attracts over 100,000 unique visitors every month, we are able to cater for a variety of advertising needs.