After a decade working solely in the graduate recruitment market, Graduate Recruitment Bureau branched into experienced hire recruitment. Utilising our graduate database and their respective niches, our three sister companies, Quota, Cortex and Metrica, have unrivalled access to experienced graduates who are more established within their fields. Many of these professionals are passive job-seekers, and not active on social networking sites like LinkedIn, but are still within our unique talent pool. If you are looking to hire experienced graduates in either Accounting, IT or Analytical fields, feel free to get in touch.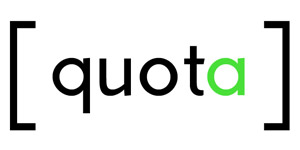 Quota Recruitment
Quota Recruitment are the newest experienced hire division of GRB. We offer our clients the very best candidates in the Accounting field across a range of disciplines who have two years and above experience.
Cortex IT Recruitment
Cortex IT Recruitment is a leading independent recruitment consultancy for the Information Technology industry. We provide IT recruitment solutions that target a broad range of IT skill sets for some of the largest tech giants in the world, through to exciting cutting-edge start-ups.
---
Metrica Analytical Recruitment
Supporting global powerhouses through to rapidly expanding start-ups, Metrica Recruitment source and select Data Scientists and Analysts for cutting edge data focused teams, who need the greatest analytical minds the world has to offer.