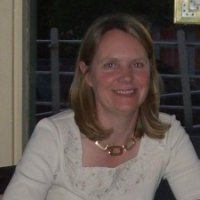 GRB's Rising Stars showcases the top students and graduates in our talent pool about to enter the job market. Discover how one recruiter tapped into this high calibre talent stream in this case study with a corporate tax software consultancy.
What was your business challenge/need at the time that required a new hire?
After looking for six months we turned to GRB. We had advertised for the roles but the overall calibre of candidates was poor and it was very time consuming. We quickly realised the supply of STEM graduates was small and our resources were over stretched.
Why were you looking for a graduate?
A high calibre numerate graduate.

Why did you decide on GRB against other options?
Through word of mouth.
"Once we got involved with GRB we didn't need to do anything else."
How did you find the recruitment process?
After we got the first Rising Stars email alert I could see one particular graduate that had the skills we needed. At that point her CV was only a click away. It was a painless process. Nice and easy to do and a very quick turnaround once I phoned GRB. It only took four weeks from signing up to the email alerts to the graduate joining us. I have suggested to two of my colleagues to sign up as they are looking for graduates too!
How did you find the service?
It was just so easy! You know graduates are of a certain calibre being hand-picked by GRB. It was very quick and easy to review their details.
What has been the outcome and how has the graduate made a difference?
It added value to our recruitment process by speeding things up and enabling us to tap into a quality stream of new candidates for us. Once we got involved with GRB we didn't need to do anything else.