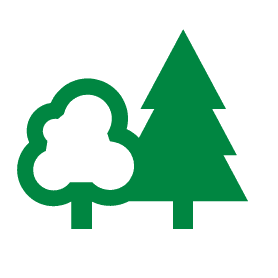 Hear how Forestry England outsourced their graduate recruitment scheme to GRB with a focus on addressing their diversity targets. Here's how it happened;

What was your business challenge/need at the time that required a new hire?
We had three aspects of our graduate recruitment process that needed to be outsourced: Candidate Attraction, Selection and Screening and Candidate Management.
Why were you looking for a graduate?
Our graduates feed into our management team and historically we have focussed on recruiting Geography, Land Management, Forestry, Economics and Business graduates. This year we needed to focus on attracting more applicants that met our D&I objectives for our graduate scheme.
Why did you decide on GRB against other options?
A particular focus for this year's recruitment campaign was to expand our reach and improve the diversity of candidates at every stage of the process. We chose GRB for a number of reasons, one being that they provided excellent advice for reducing barriers at both application stage and throughout the selection/sifting process. Through their ongoing support and flexibility, GRB guided us through the process making necessary changes along the way. We have made significant progress from previous years and look to make further changes and improvements in upcoming campaigns.
"GRB have been a pleasure to work with and we look forward to continuing working with them in the future."
What services did GRB provide you with?
GRB provided us with an effective and professional recruitment service for our Graduate Leadership Programme which enabled us to successfully attract, select, screen and manage candidates.
How did you find the service?
Superb. GRB successfully delivered multiple stages of the attraction and selection process and aided with moving the delivery of our online assessment centres due to Covid-19. The GRB team have been extremely diligent with strong communication throughout, keeping us regularly updated with weekly campaign reports and catch-up meetings.
Through regular emails and phone calls, GRB also provided each candidate with a strong level of assistance and encouragement. Feedback received from candidates following the assessment centre showed that they felt extremely well supported by GRB throughout every stage of the process.
What has been the outcome and how have the graduates made a difference?
For our attraction campaign, GRB received over 630 high quality graduate applications as a result of a successful marketing campaign using GRB's job board, targeted emails to the GRB talent pool and social media reach.
GRB then carried out initial CV screening based on an adapted scoring structure. They competently undertook telephone interviews with over 90 candidates utilising an agreed question structure and then shortlisted candidates through a challenging online testing process. Finally, we ran two online assessment centres using the digital TopScore software whilst providing assessor and candidate support during both the planning and delivery stages.
For the candidate management side, GRB organised and invited candidates to undertake each part of the selection/screening process empathetically and professionally. They delivered the outcome of each stage gaining feedback where necessary whilst providing support to candidates through every stage of the process via email and regular telephone calls.
GRB have been a pleasure to work with and we look forward to continuing working with them in the future.