Diversity, Equality and Inclusion (DEI)
From hosting women in technology events to helping a multinational investment corporation increase the number of applications they get from lower socio-economic backgrounds, DEI is fundamental to what we do.

We believe our name is synonymous with diversity graduate recruitment and we were proud to receive the Capgemini Recruitment Supplier Award 2018 for Diversity and Inclusion.
Diversity Goals Case Study
How do you generate large numbers of high calibre female graduates in a sector that predominantly attracts more male applicants?

That was the challenge facing GRB when they partnered with a global eCommerce company to source and screen hundreds of graduates in a short time frame for their UK Operations scheme. Operations is a traditionally male dominated environment and the ideal candidate would study a STEM degree, where women are hugely underrepresented.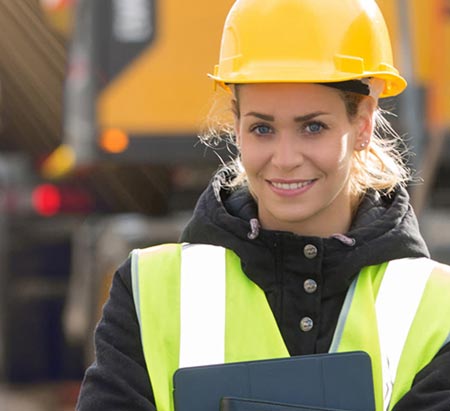 Our Staff Training
All GRB staff are trained on recruiting lawfully and unconscious bias when working with students and graduates. This indepth training is designed to educate on the Equality Act 2010 and the fact that it is unlawful to discriminate on individual's with protected characteristics either directly or indirectly. This further instils fairness and equality into our processes and in-turn supports our clients' hiring processes.
Graduate Mentor
GRB recently launched Graduate Mentor - a scheme to offer extra support for the COVID generation which is attracting interest from many candidates from diverse backgrounds. One of the most effective strategies for building and retaining diversity is mentoring so naturally business leaders, senior graduate recruiters, University careers staff, professional coaches, alumni and industry experts from the full spectrum of sectors and company sizes are all joining this new and exciting platform and volunteering their time for this worthy cause.
Campaign Insight and Analysis
GRB understand the importance of tracking performance throughout all campaigns. We track all stages in the process and focus on diversity, candidate engagement and quality assurance throughout. We ensure you always feel like we are part of your team and there is no disconnect in any activities conducted.
The following example charts illustrate a complete graduate recruitment campaign displaying the anonymised diversity weighting in each stage of the hiring process.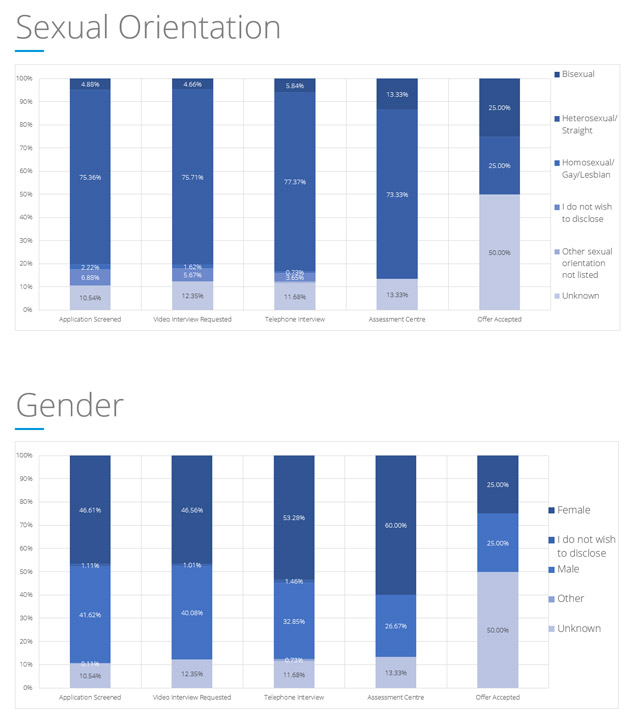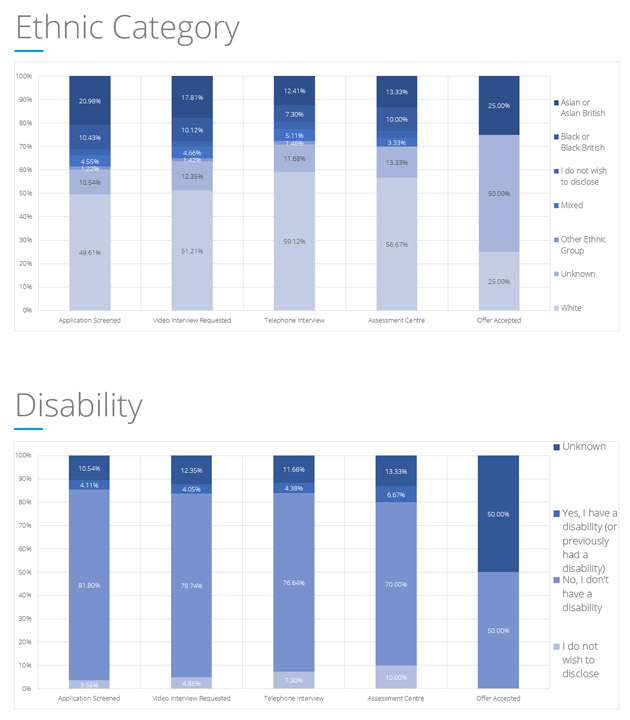 As active members of ISE since 2000, GRB adhere to the following ISE Diversity Statement:
"Ensuring that you have a diverse workforce and that workers feel that they have fair and equal treatment is both good for business and an important part of your organisations contribution to social justice. Diversity issues impact on almost every aspect of your business and require careful thought and planning.
There are nine legally protected equality strands. In addition to these seven areas organisations are increasingly concerned about socio-economic diversity and social mobility. This means that you should be thinking about diversity across the following dimensions.
Age
Disability
Gender reassignment
Marriage and civil partnerships
Race
Religion and belief
Pregnancy, maternity and paternity
Sex
Sexual orientation
Socio-economic background
Each of these issues will need to be thought about individually, but there are also a range of practices that are likely to improve your organisation's equality and diversity across the board."
Why work with GRB?
GRB are the most positive reviewed graduate recruitment consultancy in the UK so we know how important it is for you to get it right - especially in an extremely competitive market. We leverage over 20 years' of experience with a talent pool of over 1 million students and graduates safely ensuring the success of your graduate recruitment programme.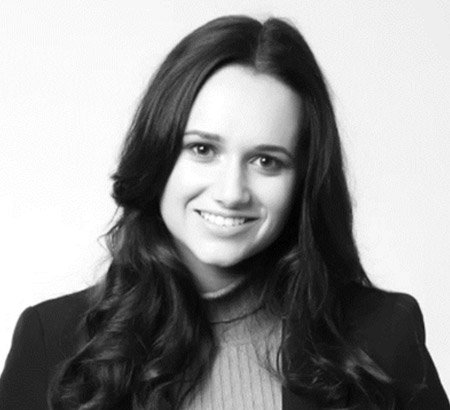 Katy Prior
Graduate Recruitment Solutions, Early Talent Partner
At GRB, I am one of the key Early Talent Partners. My role includes, managing large scale volume campaigns and supporting clients with everything from attraction right through to assessment and selection of graduates. Having worked on a variety of projects from high-volume recruitment to smaller bespoke solutions across both the private and public sector. I understand the needs and issues associated with a graduate recruitment campaign and its long-term development and I pride myself in delivering to client expectations and adding value wherever possible.