GRB Company Profile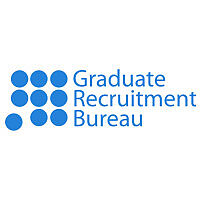 FACT: You will spend more time with the people at work than anyone else - so it's pretty important you get along with most of them, right? We think the best impression you get from a company are its people. So let's introduce some of our team!
The People
Most of us are graduates. Brighton, Sussex, Portsmouth, Plymouth, Southampton Institute, Leeds Unis, all over in fact, all living the dream in Brighton! It's a good mix of people and we are a diverse and friendly team of over 70 people. Our founders also went to Brighton Uni - incidentally, they didn't have any recruitment experience when they graduated and instead decided to create their own niche in graduate recruitment adopting a disruptive business model. It's still working 26 years on.
The Company
GRB is an independent firm with plans to grow considerably in the next five years. Recruiting high calibre graduates for FTSE250 and fast growing SME recruiters, we have many clients such as Unilever, Barclays, Accenture, Citi to name but a few. We also have 2 experienced hire divisions, and an office in Milton Keynes, as well as our HQ by the sea. We work in a close team environment which is fun, hardworking and rewarding for those that contribute. Day to day the office is buzzy, always different and always progressive.
Our Vision
GRB seek to manage the career development of high calibre graduates from entry level positions right through to retirement partnering with leading global recruiters. We want to help recruiters and graduates realise their potential and reach their ambitions.
Our Values
Action - We have a proactive culture and are never complacent.
Growth - We reinvest our profits to grow the company from strong foundations. Individuals are developed personally and professionally.
Attitude - We create a healthy and vibrant work environment by spreading positivity.
Collaboration - Team members are encouraged to work together to deliver exceptional results for our clients.
Efficiency - We strive to maximise our resources efficiently and effectively.
Honesty - We adopt the highest ethical standards in our conduct and act honestly at all times.
Quality - We seek a reputation for quality in our inputs and outputs from the business.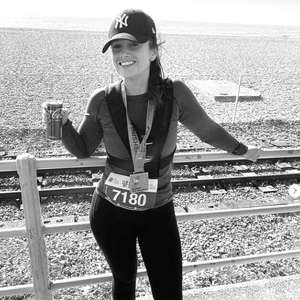 Katy
Hi, I'm Katy and I'm an early talent partner.

When I finished my English degree, I did 3 months at Camp America, then was stuck working in retail back in the UK unsure of what to do next - my friends had all moved to London for grad schemes but I wanted to save to buy my own place rather than spend a fortune on rent. I love talking to people and I wanted to be able to progress in a role and earn decent money - all of these points were on a job advert for GRB for a role in Brighton, so I thought, why not!

Everyone at GRB was so welcoming and supportive. Starting a new job isn't always easy but with classroom training and desk coaching, I settled in quickly. The best bit about GRB is undoubtedly the people, followed by the opportunities it gives you - I never thought I'd be working with some of these huge companies! I now manage large projects and run my own team and full cycle recruitment projects, managing up to 1500 graduates in process.

The commission has allowed me to save up a flat deposit which I couldn't have dreamt of three years ago, and I'm currently purchasing my first property. You do have to work hard, but GRB reward you well for it. We also have a budget for team incentives, so we can go for regular meals and drinks on the company and win champagne every month.


Elliot
Hi, I'm Elliot and I am one of the managing consultants here at the GRB.

I graduated in 2016 with a degree in film studies, after graduating I moved into retail management in which I managed around 100 people for a supermarket. Initially, I'd not really considered recruitment as a career, but I knew I wanted a career in which I could use my communication skills and work ethic to excel in a field. This company stood out to me as an agency due to the earning potential, fantastic training and reputation.

The GRB are very clear about progression structures, and I was able to progress into a management position here in 3 years. I joined as a resourcer within the commercial team, in which I was able to work on a variety of brilliant projects that allowed me to find my feet and constantly grow. I've now branched out into my specialist market of digital marketing, starting my own team, which also helps the company grow. The earnings at the GRB have allowed me to pursue my hobbies and efficiently save to get on the property ladder.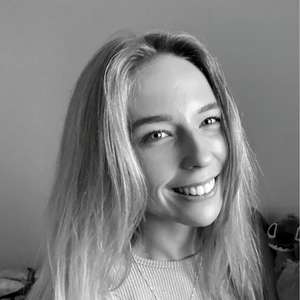 Beth
Hello! My name is Beth and I'm a consultant at the GRB, specialising in placing graduates into sales positions across the events and conferences sector. After graduating in 2021, I felt that my original career path no longer aligned with my goals and aspirations. During my time at university, I was a brand ambassador for Amazon Prime which made me realise I wanted a role that would allow me to use my interpersonal skills, exceed targets and earn commission.
During my job search someone from GRB reached out to me to tell me about an opportunity to join their team and as soon as I completed the interview process, I knew this was the company for me. The company culture, support and training and commission structure was brilliant. I progressed from a resourcer to consultant within 5 months where I then took on my own clients and smashed my first target of the financial year, reaching 512% - which is great for my savings!
Since joining the GRB, I have made long-lasting friendships and have thrived in the regular coaching and training sessions. The amount of time and effort the company puts into you really shows and sets you up for success.
The flexitime system is great as I commute in from Lewes – plus the office is 5 minutes walk from the station which is great!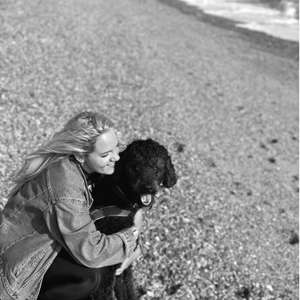 Ruby
I'm Ruby and I am the director of the recruitment solutions division.
I graduated in 2015 with a history degree from LSE and moved to Brighton as I was attracted to the whole beach lifestyle, and I ended up working in a chain coffee shop in town whilst I thought about what to do next. I hadn't considered recruitment initially but when I looked at it, I realised it played to a lot of my strengths – I had a solid work ethic (I was up at 4am every day to do the morning shift in a coffee shop!), I was very process driven and enjoyed completing projects, and I knew I wanted to progress quickly. GRB stood out because it was very reputable both with their big clients and with candidates. The progression structure was explained, and it was clear that if I worked hard I would be rewarded.

I joined GRB in 2015 as a resourcer for around 6 months, before moving up to consultant. It was a big jump, moving from the candidate side to client side, but the training and support I got was fantastic. In my first year I made 120% of target. My second year was a big learning curve as I started to manage multiple projects at once, but it absolutely flew by and I really started to see a jump in earnings. In my 6th year I successfully applied for a directorship. Progression is great, but I also love to travel, and the earnings means I've gone on some cracking holidays. My holiday allowance has increased with my revenue too – over the past few years I've travelled to the Philippines, Bali, Santorini, New York (twice!), Dubai, St Lucia, and Hawaii. I've also bought a house and a poodle!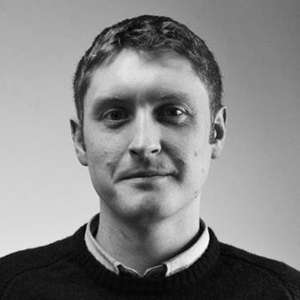 James
Hello, I'm James and I work in the IT team, specialising in placing graduates into software houses.
I didn't have any IT or recruitment knowledge when I joined GRB – I studied law at university, then ran a mobile catering business for five years, before deciding to change to a role with more stability and civilised working hours. Moving into an office environment was a big change, but it had huge benefits such as lots of friendly faces, paid holidays and financial incentives. I loved having weekends off too!
The early days were challenging at times, learning my sector and having to build my own market. However, the training is excellent and you are helped each step of the way. I knew I had to stick at it, and after a year or so, the real money started coming in.
Since joining GRB, I have bought a house in Brighton and travelled regularly (Barbados was a highlight!), and progressed to managing consultant in 3 years, which looking back is incredible when I started at the bottom. The flexi system and reduced hours incentives are also great as I now have a young family at home so it allows me to juggle parenting with a lucrative career, which is great!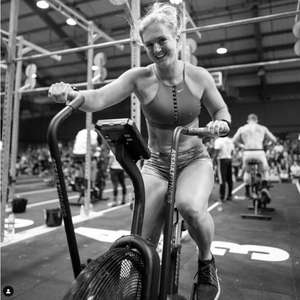 Zara
Hello! I'm Zara and am a managing consultant, specialising in placing graduates into sales roles.
After graduating, I spent the first couple of years travelling the world and working ski seasons in Austria. During the gaps I worked in telesales and whilst it wasn't the most glamorous role, I loved the thrill of making a sales and hitting targets.
After being contacted by someone at the GRB, I went to interview, despite knowing nothing about recruitment. Instantly I fell in love with the culture, the progression path and the support the GRB offered. After a couple of years of working hard, I progressed from resourcer to a senior consultant with the view of becoming a managing consultant. Over the last year I have had record months which resulted in doubling my annual target and as a result I had a fantastic year of making a lot of commission and becoming a managing consultant. I have also built my own team and manage 2 others who are building their recruitment pathway.
The game changer for me is flexi-time and the opportunity to earn reduced hours. If you bill a certain amount over a 3 or 12 month period your working hours reduce quite considerably. This has really allowed me to focus on my competitive sport outside of work. I'm often in the gym 5-6 days a week for 2-3 hours a day. My training has resulted in being top 55 in the UK and qualifying and competing in the Crossfit European Championships! Without the opportunity for flexi-time and reduced hours at GRB, this wouldn't be possible.
The other reason I love recruitment is the money, and trust me when I say you can make a lot! In my time at the GRB I have travelled to the Philippines, Hawaii, Sorrento, New York and loads more whilst also buying my first house.