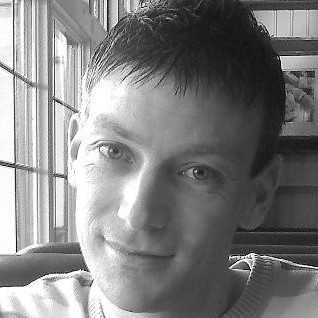 Information capture solutions firm
"Thank you for your support and work to help us in this process. I really appreciate your professionalism, support and guidance.Thomas has had a good first day today so that's obviously a promising start. It was a pleasure working with you."

- Senior Sales Engineer EMEA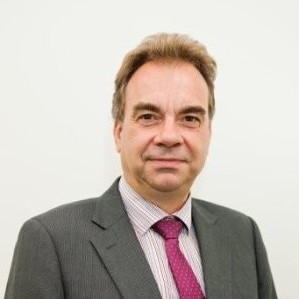 Software consultancy
"Once again the process has been a resounding success, and we have three excellent graduates starting in two weeks. This was our second year of working with Jack and my first year as owner of the process from our side. The process started three months later this year and we were exceptionally pleased with the way it went. Jack was proactive and responsive, the quality of the initial shortlist for the Assessment Day was excellent and we are extremely pleased with the outcome of the process."

- Consulting Manager
VC backed Software and Analytics firm
"Really appreciate the support and the professionalism shown by Gen and the team at GRB. The service perfectly met our needs and helped us get our business started. Thank you."

- CEO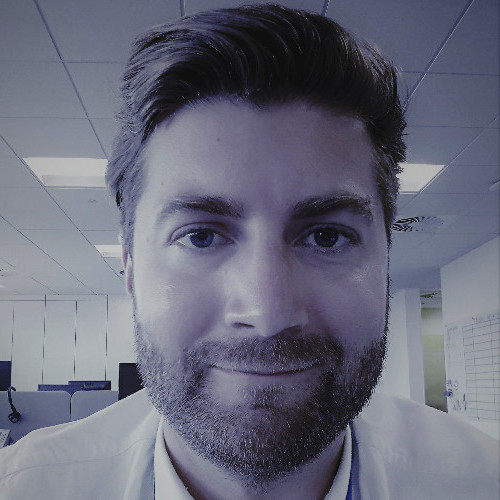 Software firm
"Going back to around June/ July last year I was working closely with Gen and Daniel and I have to say both Gen and Dan were great to work with. Not once did I ever feel unsupported and quite honestly sometimes chasing me isn't the easiest so I can only applaud their professionalism and patience there too. I would say that both Gen and Dan have a very good understanding of our needs here and I was very grateful for the insights and advice on a number of occasions. Needless to say I was very happy with how things went."

- International Recruitment Advisor
IT firm
"I have been working with Gen and her team for around 12 years now. When I recently joined my new employer GRB was one of the first companies I contacted to join the current PSL as I knew they would be able to produce extemporary candidates. As always, the team have been brilliant. They are responsive, friendly and go above and beyond to find us what we are looking for!."

- Talent Manager
Branding Agency
"We were seeking a graduate for an entry-level advertising strategist role and so started to post on job boards. Danielle at GRB approached me directly offering to supply the right graduate from their talent pool. Once Danielle was in the driving seat things started to move pretty quickly! I saw five great graduates who were a breath of fresh air compared to other candidates. We offered one of GRBs candidates and they accepted. Next time we will turn to GRB to supply graduate talent."

- Head of Accountancy
Sunday Times Tech Track IT consultancy
"Gen and the team at GRB are awesome. They helped us find Graduate Software Engineers, in an incredibly competitive market so it's great to have someone as tenacious as Gen on our side. GRB just "get it." They take the time to understand your needs and deliver results in the most efficient way possible. When/if things get tough you can be confident Gen will go the extra mile."

- Recruitment Manager
Software Company
"We are very happy with all the help you guys give to us! Faith is excellent at hearing us out, even when we aren't 100% what we are looking for at first. She has also been fantastic and patient with our very detailed and lengthy recruitment process, always making sure candidates turn up for our assessments well prepared. With multiple successful placements in the last couple of years we really can't thank you all enough."

- Office Manager, Software Company
Market Access Consultancy
"As a young and ambitious market access consultancy we were looking to grow by acquiring truly talented Science graduates to support our growing client projects. We instructed GRB to provide a shortlist of pre-screened Science graduates who were looking to join a fast growing SME in the Midlands. As this was our first time recruiting graduates, GRB were able to guide and advise us on the graduate market, the interview process and salary. I expected the available talent pool at that time of year would be small especially as many graduates would also be attracted to blue chip firms in London - however GRB did not disappoint. I was delighted with the standard (and choice) of graduates GRB were able to provide from their extensive talent pool and we successfully hired a Science graduate to join us as an Analyst – all within the space of just four weeks."

- Director
IT and Software Consultancy
"We were struggling to find top calibre software engineering graduate talent that would also meet our cultural fit and collaboration needs for our award winning team. Henry, Gen and Dan at GRB were great and delivered superb candidates with professional conduct throughout the process. They were able to source a talented software engineer far quicker than other suppliers in the past and the candidate has proved to be an excellent addition and fit for the development team demonstrating high coding standards. We're very pleased - thanks GRB".

- Talent Acquisition Manager
Software Development Consultancy
"We're very happy with the friendly and professional service we get from GRB, and amazed how quick the process was from contacting them to recruiting our first graduate. But mostly we were very impressed by the quality of their graduates, compared to CVs we'd got from other agencies".

- Company Director
A Sunday Times Top 100 Best Companies
"GRB makes the whole process work and is rapidly becoming my recruiter of choice (beyond the PSL). Tim is beyond his years in terms of professionalism and has put a lot of time in to understand what I look for. He also has his candidates interests in mind and goes beyond just paying that lip service. I respect his integrity and that sets him aside from a lot of recruiters I have dealt with.
Make sure you look after him, because if he goes my business will follow him. He is a credit to you."

- Head of Software Development
IT Consultancy
" I have been working with Ian on and off since 2013. The Graduate market is such a tricky market to hire from, with lots of recruitment agencies claiming to be able to tap into the market and present the best candidates. GRB provides a quality service with the very best and best prepared graduates regularly submitted on every search initiated."

- HR Consultant
IT Consultancy
"Over the past six years GRB has supplied us with graduate hires each year. We approached them at a time when we wanted to reintroduce graduate hiring into the business and they have delivered on each assignment given. Gen and the GRB team have supplied high quality, highly screened and relevant candidates based on our needs, both in terms of hard and soft skills needed. This has significantly increased the interview/hire ratio and ultimately made hiring graduates into the business a success."

- Executive Director
Business intelligence Software Start-Up
"There are many aspects to the GRB service that have made the process of hiring two graduate developers very easy, and quick. In the space of around 4 weeks, we specified our requirements, agreed the types of people that would suit our technology start-up, reviewed well filtered CVs (with great pre-interview notes), carried out a handful of interviews and offered jobs. I'm pleased to say both offered candidates joined our team, and both are settling in very well - in fact they both have code in our live service, and it's only month one."

- CTO
Electoral Software Supplier
"We were focusing on our graduate recruitment strategy when we came across GRB, and they have proved to be a huge success. James worked with us to find us the right candidates for our organisation's specific requirements, and we managed to find not only one, but two graduates! The whole process took only a few weeks, and both our new hires have started this week, and settled in well. We are extremely pleased with the service provided by GRB and I would definitely recommend them to others. Thank you!"

- HR Officer
Financial Systems Provider
"We are very grateful to Gen at GRB for taking the time to really understand the type of candidate we were looking for. She put a lot of effort into finding the right candidate for a demanding and esoteric position when others couldn't."

- Recruitment Manager
Global Digital Data Tech Firm
"GRB were brilliant from start to finish in understanding our position, culture and most importantly the person specification. With their help we were able to get in front of several high quality candidates for interviews and two fantastic hires who join our growing European team. Underlining the process was a friendly and professional service from Sara. We'll be sure to use GRB again."

- European Managing Director
IT and Technical Consultancy
"The Graduate Recruitment Bureau have been supplying us with candidates for the past five years. During that time they have supplied to us a high number of candidates, many of which we have taken on. We feel that the Graduate Recruitment Bureau listens to our needs as a company and only sends over candidates that match all of our requirements. They are a flexible company who are always willing to help and offer expertise."

- Recruitment Manager
IT Consultancy
"GRB deliver on their promise. Owen and the team at GRB have successful sourced and recruited 12 graduates for us and we continue to rely on them to find outgoing and highly sales-driven graduates to join our organisation this Summer. Without the time and access to a high calibre talent pool GRB provide a value added service we need to keep our company being the best in our sector."

- Director

IT Consultancy
"We have been working with GRB to source and recruit exceptional technical graduates since 2013. We reached out to GRB as we were struggling to find the right kind of calibre that we needed to take into our software development and technical products teams. Initially we asked GRB to source two graduate software developers and based on this success we assigned GRB a further project to recruit a graduate product specialist role to work on. GRB successfully found two candidates to join us in this exciting role. Given their excellent track record we have recruited another graduate software developer to join our programming team upon completion of their final exams. Our continued trust and partnership continues to grow and we are very pleased with GRB's service and supply of candidates!"

- Director
IT Infrastructure Services
"I reached out to GRB after stumbling across your website whilst conducting a somewhat manic search for extra support with our 2015/2016 Associate Programme as our two current suppliers were not hitting their projected numbers. After briefing Alexis and running through our key requirements and timescales, Alexis was extremely efficient in contacting me with suitable applicant CV's. Throughout the entire process, and especially towards the interview and assessment centre stages, Alexis was a fantastic support, constantly updating me on her candidates as well as pushing through much needed last minute applications. At all times Alexis was professional, friendly and always willing to help and I can honestly say that I wouldn't think twice about contacting her next year for the 2016/2017 intake. Alexis worked really hard from start to finish to ensure she understood exactly what we were looking for, and despite being a brand new supplier, she outperformed our other long standing suppliers. If you have any internal recognition schemes at GRB, please do recognise Alexis for her hard work as she really has gone above and beyond what I would have expected."

- Recruitment Partner
Leading provider of cloud based software to the healthcare sector
"As an innovative, award-winning, ambitious engineering firm we needed a similar type of graduate to join us - and the GRB team delivered. We were very pleased with the results and the Computer Scientist from Southampton University is making good progress."

- Co-Founder and Principal
Multimedia Design Agency
"When we were looking to use a graduate specific recruitment service for the first time we turned to our network for recommendations and we weren't disappointed with the end results. A company we knew had successfully used GRB previously and they told us to get in touch with Gen. I must say working with GRB and Gen has been brilliant. She understands exactly the people we wanted for a Junior Web Developer role. On the strength of that candidate we decided to grow the team and have hired subsequent graduates from GRB's talent pool."

- Lead Developer

Nanotech Company
"We have worked with GRB over the past 6 months recruiting both graduate and post graduate research scientists. These are particularly challenging positions to recruit against as the candidates not only have to have excellent qualifications, but also need to have a good personality fit for the research team they join. Unlike others we have used in the past, GRB really took time to understand our requirements technically, and also put effort into understanding the personality types that would work well in our research teams. The quality of the CV's and candidates were excellent from the start, but what really stands out is the quality of their staff and how they manage the process internally and with the customer. Feedback from our employees who we recruited through GRB was also very positive."

- Nanotech Company

Software Consultancy
"After spending time unsuccessfully searching for potential graduates for technology consulting roles we got in contact with GRB to see what they had to offer. After taking time to really understand our requirements Aleks filled 4 interview slots on a day that was suitable to us. We saw the 4 candidates and were very impressed with 2 of them in particular who we progressed to a second interview. After this we found ourselves in a predicament as we could see ourselves hiring either but were not in a position to have both. We have now successfully hired a strong graduate who has quickly integrated into our organisation and we are happy to, and have, referred GRB's services to our business partners."

- Director of Professional Services
Software House and IT Solutions Company
"I have used the Graduate Recruitment Bureau to recruit staff for my company for the last five years. The company has always provided me with a very professional service and has found me candidates who match the job requirements very closely. In fact a large number of the candidates recruited some years ago are still with the company today.

- Aftersales Manager
Technology company
"We deal with a lot of recruiters, and your company and Corin in particular are a cut above. Generally recruiters are the bane of my life(!), but Corin is the only one who makes it a very easy and enjoyable experience. Even your billing department is more efficient than all the others. A bunch of recruiters have asked us for exclusivity and I always say no, but I have given Corin de-facto exclusivity just because she makes it all so easy."

- Managing Director
Technology Firm
"We certainly recommend GRB to other companies. GRB provide the correct quantity of candidates to choose from all of which are a higher calibre than most recruitment agencies. Unlike other agencies, GRB do not continually hassle and chase for updates/communication".

- Director

UK's leading provider of enterprise software
"We approached GRB back in 2012 with an urgent requirement for a high level graduate to support our expansion at the time. This initial role was turned around quickly with a very strong graduate who is still flourishing in our company today. They have become our partner of choice for all our graduate recruitment as they understand what we look for in terms of capability and company fit. We trust them to source candidates and manage them through our interview process and backs up our belief in their recruitment experience. We have a great two way relationship with them and due to their understanding of the graduate market and links with top universities we would gladly recommend their service to anyone looking to hire a graduate. We have also since worked with their graduate with experience arm of the company, GRB IT. Both Aleks and Chris are great, personable consultants to deal with and really know their markets."

- Head of Operations

Tax Software
A recruiter to benefit immediately from signing up to our Hot Graduate email alert was Carolyn , Head of Tax Development at a corporate tax software house. "After looking for 6 months Carolyn turned to GRB. We advertised for the roles but the overall calibre of candidates was poor and it was very time consuming. Once we got involved with GRB we didn't need to do anything else." The process was then explained by Carolyn. "After we got the first Hot Graduates email alert I could see Divya had the skills we needed. At that point her CV was only a click away. It was a painless process. Nice and easy to do and a very quick turnaround once I phoned GRB. It only took 4 weeks from signing up to the email alerts to Divya joining us. I have suggested to two of my colleagues to sign up as they are looking for graduates too! Carolyn had not seen anything like this before. She went on to say, "It was just so easy! You know graduates are of a certain calibre being hand-picked by GRB. It was very quick and easy to review their details. It added value to our recruitment process by speeding things up and enabling us to tap into a quality stream of new candidates for us."

- Head of Tax Development
Electronic and software design consultancy
"I was very impressed with the service we had from Amelia and GRB. The standard of candidates presented was far higher than I?d had from other agencies specialising in our field, for quite some time. That was reflected in the fact that we decided to take on two of the candidates, rather than the single graduate that we were looking for. That decision has worked out well and I will certainly be contacting GRB when we next recruit at that level."

- Director

Software Consultancy
"As a fast growing, award winning US e-sourcing firm we are looking to grow our presence in the UK with exceptional talent. Our thoughts turned to graduates and then to GRB. Our requirements were not the norm and it was a tricky role to recruit for. We were looking for a particular kind of graduate to join as a Client Support Specialist plus, given the time difference with our US clients, the role called for a very early start - 5am. However, to our delight within a very short space of time GRB were able to source, screen and select a number of suitable graduates and we successfully made a hire. The time and cost we saved using GRB not only filled a position but added a valuable member to the team to fuel our long term growth".

- MD

Software Consultancy
"We have always found GRB to be courteous and attentive to our requirements. What impresses me most is the efforts GRB make to attract the top graduates."

- MD

Software House and IT Solutions Company - Aftersales Manager
"I have used the Graduate Recruitment Bureau to recruit staff for my company for the last five years. The company has always provided me with a very professional service and has found me candidates who match the job requirements very closely. In fact a large number of the candidates recruited some years ago are still with the company today.
The personnel I have dealt with at the Graduate Recruitment Bureau have handled my requests promptly and efficiently and have recognised the need to keep in regular contact with the candidates right through the selection process to ensure we have managed to select the best people for the job.
I have no hesitation in recommending the Graduate Recruitment Bureau for any recruitment needs you may have."
IT and Technical Consultancy - Recruitment Manager
"The Graduate Recruitment Bureau have been supplying us with candidates for the past five years. During that time they have supplied to us a high number of candidates, many of which we have taken on. We feel that the Graduate Recruitment Bureau listens to our needs as a company and only sends over candidates that match all of our requirements. They are a flexible company who are always willing to help and offer expertise."