GRB (Graduate Recruitment Bureau) is recognised as the UK's leading, independent, early talent recruitment consultancy. Established by two Brighton University Business graduates in 1997, GRB's super recruiters have helped or placed over 600,000 students and graduates start their career with FTSE250, Fortune 100 and fast-growing SME recruiters in all industries across the world. We discover graduate jobs, graduate schemes, experienced roles, internships and student jobs every day for all degree disciplines. The service is free as recruiters pay us to find you.
Using our platform www.grb.uk.com, we provide our members with the best bits of a jobs board with the support of recruitment experts. We concentrate 100% on providing students and graduates with vacancies and guidance to improve their chances of finding employment within our graduate recruiter network and beyond.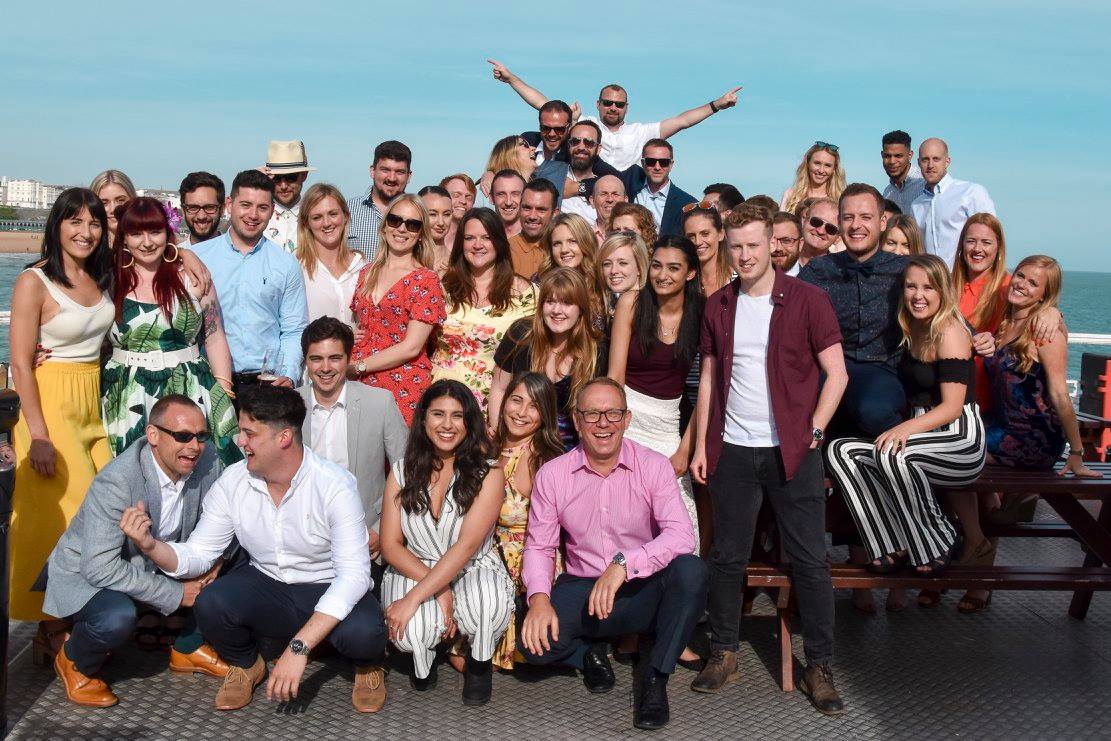 Our Strengths
We have developed the following strengths:
Successfully helped thousands of University students and graduates start their careers
Hundreds of regular recruiters from FTSE250 and fast growing SME graduate recruiters
Direct access to unadvertised jobs from the "hidden market"
National coverage
Experienced team of graduate career networkers
All jobs, advice and supportive information in one website
Founded by two graduates
Grown organically since our first placement on 24th December 1996
Our Client Base
Our client base is unlike our competitors. We have all kinds of regular recruiters using us to find graduates. Some are the "traditional milk round" recruiters, but many are not. Here are some of the characteristics of our client base:
Times Top 100 graduate recruiters - they tend to advertise on our website in the recruiter profile section.
Blue chip recruiters - these companies may not be in the Times Top 100 but they recruit many graduates.
Large recruiters - some clients simply do not advertise and prefer to use us.
SMEs - this stands for small and medium enterprises and we literally have hundreds who use us to fill one or two roles. Often these recruiters offer high levels of involvement and responsibility and just as good salaries as larger employers.
Ethical employers - we are exploring opportunities with employers who have an excellent corporate social responsibility (CSR) records.
All industry sectors - we have helped recruiters from practically every industry sector imaginable which is too many to list here!
Booming areas - Our client base reflects the economy in many ways. We navigate around sectors that are in downturn and seek opportunities in growing sectors.
National - despite being based in the South we have helped graduates find work all over the UK.
All vacancies require a degree. Recruiters also consider other skills and competencies. Work experience is always desirable and UCAS points are still important to some recruiters but not all.
Why Graduates Use Us
"You offer a more personal service"
"Easy access to a database of recruiters"
"A greater choice"
"Realistic advice and preparation"
"You can support me through the process"
"You act as 'extra eyes and ears'"
"You have to meet high standards of best practice set by REC & AGR*"
"My personal records are protected by the Data Protection Act 1998"
"Useful industry information and insight"
"It can be a good insurance policy if my other offers do not work out"
"It motivates me!"
What You Get
By registering with us your search for a graduate job becomes easier as we do the searching for you.
You will receive up-to-date job vacancies and careers advice from professionals who understand the competitive nature of the graduate job market.
You can speak to a real person about graduate vacancies and our consultants guide you right through the recruitment process. They will introduce you to vacancies with top employers, prepare you for interviews and help you secure your graduate job.
All the information you need including graduate job advice, tips and CV help, industry profiles and of course graduate vacancies can be found on this website.
A competitive advantage above all the other graduates when you work with our team who give you the preparation and inside insight you need to get your foot in the door.