Key Info
Average temp during the day: 24C
Average rainy days per year: 70
Sydney ranked top 5 safest city
NSW is Australia's largest economy
Sydney voted Top 10 in the world for QS Best Student Cities
Sydney is the 2nd highest ranked city in the Asia-Pacific region for innovation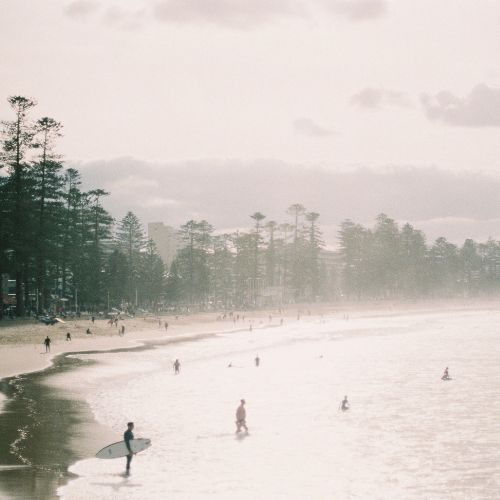 Overview
New South Wales is Australia's most populous state, and nearly two-thirds of its roughly 8 million inhabitants live in Greater Sydney. More than a quarter million international students from 160 countries attend universities in NSW, which counts the prestigious Macquarie, University of Newcastle and the University of Wollongong among its 11 institutions of higher learning, six of which are listed in the QS Top 200 World University rankings.
Along with its largest student population, NSW boasts Australia's largest and most diverse economy, with an AU$600 billion GDP that exceeds that of both Singapore and Malaysia. Nearly half of Australia's top 500 companies have their headquarters in NSW, and nearly two-thirds of the country's tech start-ups are based in Sydney.
Nearly 30% of Sydney's residents were born overseas, and the rest of NSW shares its capital's cosmopolitan outlook. Study NSW is a state-wide team dedicated expressly to helping international students make the most of their experience in university and beyond.
South of Sydney, the renowned university city of Wollongong anchors the scenic Illawarra region, an industrial powerhouse with a more relaxed pace of life than its larger neighbour. The Hunter Valley region is home to beautiful vistas, famous wineries, and one of Australia's top institutions of higher education, the University of Newcastle. Turning inland, Country NSW features an incredibly diverse collection of landscapes, offering students a chance to leave university behind for a little while and enjoy rugged hills, dramatic plains, and an extensive network of national parkland. The state's climate is temperate even by coastal Australian standards, with average daytime temperatures of 24 degrees Celsius and an average of 70 rainy days per year.
Sydney
Sydney's vibrant culture, high quality of life, extraordinarily diverse population, and large international student community make it the 9th leading student city in the world according to the 2023 QS Best Student Cities ranking. Along with Macquarie University, the city is home to the University of Sydney, the University of New South Wales, the University of Technology, Sydney, and Western Sydney University.
Sydney is Australia's commercial and financial hub, and home to more than 40% of its largest companies. It is also the second highest-rated city in the entire Asia-Pacific region for innovation. Not coincidentally, it also ranks ninth in QS's rankings of university cities by employer activity, giving international students plenty of opportunities to make international connections or to find employment in Australia following graduation.
For all its economic and financial might, Sydney is a remarkably green city. Its famous harbour is complemented by an impressive array of urban green spaces, and Greater Sydney includes some of the world's most beautiful beaches, including the world-famous Bondi Beach. The Blue Mountains are easily accessible for day trips, as are several extensive natural reserves.
Sydney is among the world's five safest cities, just one of the reasons QS named it one of the 10 Best Student Cities on earth. Echoing QS, both Mercer and The Economist have recently named Sydney one of the world's 10 most liveable cities. Its excellent public transport system brings the entire metropolitan area within easy reach, including a vibrant, constantly evolving cultural scene.