Key Info
Main campus: Melbourne, Victoria
Student population: 56,400
THE rank in Australia: 4
QS rank in Australia: 6
THE global rank of 20 for education, 34 for clinical and health, 53 for business and economics, 55 for engineering, 63 for life sciences, 80 for law, 83 for arts and humanities, 91 for social sciences, 93 for computer science, and 100 for physical sciences
QS score of 75% or more for academic reputation, employer reputation, citations per faculty, international faculty ration, international students ratio, and international research network
CRICOS reference: 00008C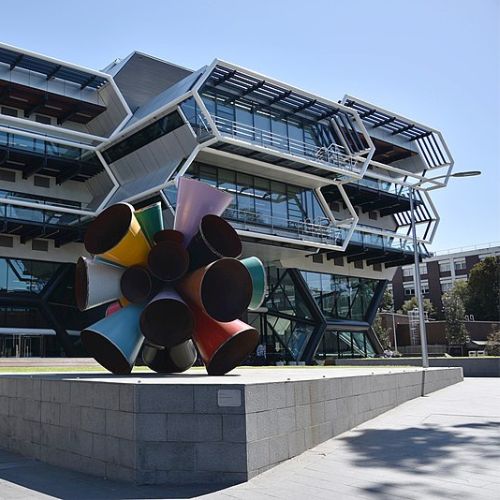 Overview
Australia's largest university is among the world's best. Its presence on four continents brings the benefits of Monash's research to the world while helping its students to make meaningful, measurable differences in the lives of people around the world.
The largest of Monash's campuses, in Clayton just outside Melbourne, is home to roughly 26,000 students. The Caulfield, Peninsula, and Parkville campuses also lie in metro Melbourne, while the Law Chambers and a downtown vertical village campus bring students into the heart of the city. Monash also maintains a robust international presence, with more than 100 official partnerships with other universities and Monash campuses in Italy, China, India, Malaysia, and Indonesia.
Monash's 10 faculties pursue important research in more than 150 fields of study. Researchers at Monash have been responsible for everything from new vaccines against malaria to engines manufactured by 3D printing. These innovations and countless others have been disseminated and commercialised through Monash's extensive network of industry collaborations. The same close relationship with leading businesses and institutions informs instruction of a complete array of degrees, including more than 140 double-degree options and a full slate of postgraduate opportunities.
The generosity of Monash's academic catalogue is matched by its array of scholarships. More than 200 types of scholarship, many of them available to international students, support students with extraordinary academic progress and those whose efforts to overcome adversity are just as extraordinary.
Location
Clayton
Caulfield
Peninsula
Parkville
Law Chambers
750 Collins Street
Top Courses
Information Technology
Engineering and Related Technologies
Health
Society and Culture
Commerce and Management
Environmental
All Courses