Name: Jon
Degree: Contemporary Cultural Studies
University: University of Manchester
New Job Title: Graduate Supply Chain Solutions Coordinator
"I am a recent post-graduate and once completing the course I was looking for suitable graduate schemes related to supply chains and logistics. I applied for a vacancy which the graduate recruitment bureau advertised on their website. One of the recruitment consultants, Ruby Bullimore, quickly responded to my application and provided me a range of other companies to interview for - in addition to the application I originally applied for. Ruby provided a great service from beginning to end and helped me learn about the recruitment process. Within a month from completing my masters I was placed in a graduate based role. I'd highly recommend their business to fellow graduates.They provide a friendly and supportive service which makes the application process a little less daunting."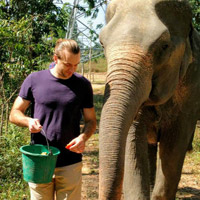 Name: Chris
Degree: Psychology
University: Royal Holloway
New Job Title: Graduate PPC Analyst
"Tim Voake played a massive role in securing my first career move into digital marketing. He and his team gave me invaluable advice before every stage of the recruitment process and supplied helpful feedback as well. The process was very smooth and Tim was friendly and encouraging throughout - a pleasure to have help me. I highly recommend anyone interested in a digital marketing role to get in touch with him!"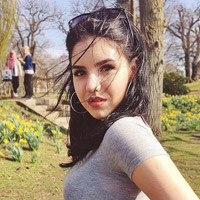 Name: Crina
Degree: Psychology
University: University of Essex
New Job Title: International Trainee Recruitment Consultant
"I have only good feedback for GRB and especially for Gina Cluett. After searching for a position for a few months, Gina Cluett got in touch with me (through Zoe Hazelton) and she made everything happen in less than a week! At that time, I was supposed to be in UK for only 5 days before having to move back to my home country - Romania. After speaking to Gina, she put me through with the company where I am currently working. I could not be happier. The company is more than I was hoping it would be, it's the exact place where I dreamt of starting my career as a Recruitment Consultant. This being said, thank you GRB and especially to you, Gina, for making it happen so quickly. "

Name: Megan
Degree: Psychology
University: University of Essex
New Job Title: Pharmaceutical Software Graduate Scheme
"GRB contacted me about a possible job that suited my criteria. All information was sent through them easily and quickly. I received good advice and quick feedback and was offered a job. They were fantastic"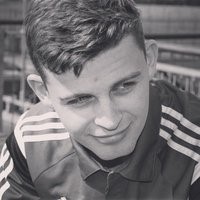 Name: Rob
Degree: Criminology + Psychology
University: University of Southampton
New Job Title: Cinema Insight Assistant
"GRB were brilliant in aiding me secure my first graduate role after university. The procedure was excellent. I was first emailed with a job spec, asking whether I was interested in the role. After answering yes, I was contacted by a junior recruiter the next day, later passed on to a more senior employee. My interests and experience was checked; I was given CV advice, tailoring my application for the role. Within a few hours I had a secured a first round interview with the advertised company. Interview assistance followed, outlining key questions to prepare solid answers for. Communication between myself, GRB and the company was excellent. GRB took a lot of care over me, ringing me to check how interviews went and finally to tell me I had secured the position. A brilliant, organised and caring agency."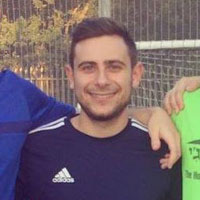 Name: Alex
Degree: Sociology
University: University of Bristol
New Job Title: Graduate Analysts - Programmatic Advertising - Summer Starts
"GRB were unbelievably supportive in helping me to secure the job I wanted. The guidance I received for each stage of the application process was excellent and gave me the confidence, knowledge and skills required.Rachel was fantastic in helping to tailor my CV for the particular job role, and she also gave me a sound base knowledge for the initial telephone interview. During the latter stages of the process, Sara's patience, kindness and expertise helped me to get over the line.I thoroughly recommend any student to sign up with GRB, they made the process less stressful and a lot smoother, and I would not have been offered this role without their help!"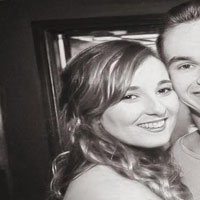 Name: Jasmine
Degree: Psychology
University: University of Reading
New Job Title: Graduate Academy in Recruitment - Buckinghamshire
"Had a great time working with the GRB. Laura Perryman was brilliant! Very professional and went out of her way from the beginning to make sure I was ready for all stages of the process. She set me up with the perfect job after gaining a very good understanding of what I was looking for, and was best suited for. Would definitely recommend GRB to anyone looking for a graduate job."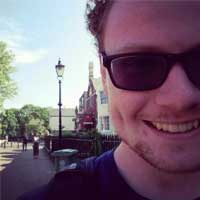 Name: Adam
Degree: Psychological Research Methods
University: University of Southampton
New Job Title: Graduate Web Analysts - CRO
"Excellent Experience. I had a really great experience with GRB. They were helpful and worked closely with me. They suggested improvements for my CV, and gave me great interview prep. They also carried out some of my phone interviews, which put me at ease, as I had already talked to them. Throughout the process I think the most valuable thing was the feedback from interviews I went to, that I wouldn't have otherwise got. This feedback made me feel better about a rejection I got, and gave me more confidence in future interviews. Another interview I thought had gone really badly turned out had gone a lot better than I thought! Overall it was a great experience and I am excited to start my new job on Monday! Thank you!"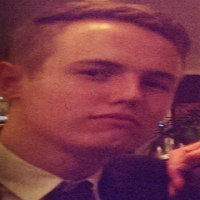 Name: Patrick
Degree: Natural Sciences (History + Philosophy of Science)
University: University College London
New Job Title: Graduate Healthcare Market Research Executive
"Excellent Service! Had excellent service with the GRB team, Danielle was excellent and assisted me through the whole process. Would highly recommend! They made the process much easier and helped me into my first role post-university. My experience with GRB stands out above other recruitment agencies, because of the level of service they provided and their input during the application process.I am thoroughly enjoying my current role, and for that I must thank Danielle and the wider GRB team"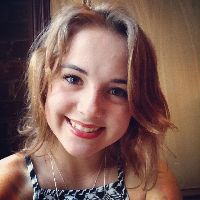 Name: Claire
Degree: Psychology
University: University of Warwick
New Job Title: Marketing Internship
"My experience of working for GRB was invaluable, I gained new skills, learned new things, met great people, and really enjoyed myself. I would definitely recommend GRB as where to go when looking for a graduate job, as well as a company to work for!"

Name: Rob
Degree: Sociology and Religious Studies
University: University of Leeds
New Job Title: Recruitment
"Gina (my recruitment consultant) displayed exceptional customer service skills during my time as a candidate with the Graduate Recruitment Bureau. Her empathy and understanding made me feel extremely valued and allowed Gina to better understand the types of recruitment roles in which I was interested. This, in combination with her evidently strong research skills, lead to a series of highly productive interviews for companies that suited my personal requirements exactly. Very impressed!"

Name: Jared
Degree: Sociology
University: Durham University
New Job Title: Graduate Digital Media Analyst
"My experience with GRB was amazing. My recruiter (Sara) was extremely helpful in both matching me with suitable jobs and helping me prepare for the interviews. This helped me to land a job in an industry that I love in a company filled with like-minded people. To sum up - 10/10 would recommend."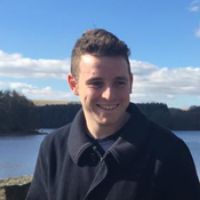 Name: Rob
Degree: Politics and Social Sciences
University: University of Cambridge
New Job Title: Marketing Internship
"I spent two weeks as a marketing intern within the Graduate Recruitment Bureau and it was without doubt one of the best places I have worked. Everyone in the office is extremely friendly and welcoming. The marketing team were great and I was able to help out on actual projects and real work that ranged from writing articles to promoting the company at graduate fairs. I would recommend working with GRB to anyone and would love the opportunity to work with them again in the future. It was a great couple of weeks."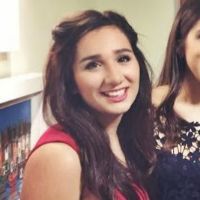 Name: Zeynep
Degree: Politics
University: University of Bristol
New Job Title: Business Assistant
"I was very impressed with how supportive the team was. They helped me when I was feeling nervous and ensured that I was well informed and was prepared at all times. I was able to text, or call anytime I had any questions. The team always got back to me and I knew I was in good hands. I would recommend the Graduate Recruitment Bureau to everyone."

Name: James
Degree: Psychology
University: University of Southampton
New Job Title: Graduate Programme in Recruitment
"In terms of GRB, the services that you offered to me were very professional and very helpful in securing my first graduate job. The services offered made the process quick and painless! Right from the start, Owen was very supportive, informative and patient while I decided if I was choosing the right career path. Once it had been cleared up, Owen was very efficient and was in constant contact with myself and CBSbutler throughout the interview processes, giving me ideas on what to expect, tips on how to impress and generally making sure that I was confident in myself and my own abilities. On phoning up Owen and giving my feedback he was very understandable and listened to my thoughts and feelings about how the interviews went, giving me assurances and providing support if needed! Whenever Owen was unavailable, the rest of the GRB team were very friendly and a pleasure to speak to when I made contact with them. Feedback from the interviews were very fast and expressed well, and at no point did I feel unsatisfied with the relationship. The end result made everything that little bit sweeter for me as, obviously, that was my main goal when I first applied for the job! However, it was pleasing to have such a supportive team throughout the long interview processes (I had 5 interviews for the same company!) and I would thoroughly recommend any graduates seeking competitive graduate jobs in any sector to take fully advantage of GRB and the services that it offers."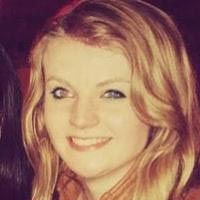 Name: Emily
Degree: Psychology
University: University of Sussex
New Job Title: Marketing Internship
"I have spent two weeks working in the Marketing team of GRB and have thoroughly enjoyed the experience. The work has been highly varied, from producing content for the website and scheduling tweets to helping sign up potential candidates at a graduate Careers Fair. Alongside the relaxed and friendly atmosphere of the company, this has made my time with GRB a great experience. Working here has given me insight not only into the marketing strategies adopted by GRB, but also into the way that the business is run as a whole. What most impressed me about the company was the integrity in their approach to matching candidates to suitable jobs. GRB seem to really care about the candidates they are helping, and so their style is much more personal and effective than that of other recruitment companies I have experienced previously. This is evidenced by the number of successful candidates who are delighted that GRB have helped them into their dream careers. I would recommend using this company to anyone who is looking for their first graduate role - I will definitely be using their services myself after graduating."

Name: Anna
Degree: Psychology
University: Aston University
New Job Title: Graduate Conference Producer
"Danielle at GRB was great. I've signed up with so many recruitment companies in the past who just seem to forget about you but she kept in regular touch and offered lots of support and advice. I got the first job she put me forward for after looking for 6 months. I would definitely recommend GRB to others."

Name: Helen
Degree: Psychology
University: University of Surrey
New Job Title: Graduate HR Assistant
"I would like to take this opportunity to say a massive thank you for everything during this entire period. You have been supportive every step of the way, preparing me fully for my interviews with clear and informative emails, and sometimes even lengthy telephone conversations. I have no doubt that if it wasn't for these efforts I would not have secured this job. Additionally, I would like to add that during these past few weeks of job searching I have spoken to a range of different recruitment consultants, both from the GRB and other companies, and you personally have by far exceeded my expectations in finding a role that suited my exact requirements as a graduate. From end to end I have felt comfortable and secure in the application procedure because of your professionalism and honesty. So thank you.

Furthermore, based on this experience I will certainly be referring other great graduates to the GRB above any other agencies, and you never know as I have just entered a HR role, in the future if I have to deal with the recruitment needs of the business, again GRB would certainly be at the top my list of point of contact!"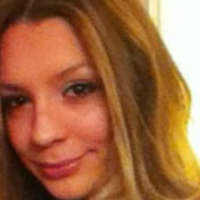 Name: Rose
Degree: Psychology
University: University of Southampton
New Job Title: Graduate Media Insight Analyst
"I was originally contacted by another lady working for you about a role in based in Surrey, I explained that I couldn't do the commute as I already live quite far the other side of London (Tring) so would rather work in London. She helpfully passed me on to Danielle who found the role I am currently working in now. Danielle was extremely helpful throughout the whole interview process, giving me any extra information she could find and advice on what the employers might ask and what they were looking for. She was also very good with ringing before the interview and after to hear how it went and I thought the chocolate sent to my new office at work was a nice touch. I couldn't recommend GRB highly enough she was great. I love my new job and am so glad I am finally doing something related to my degree after nearly a year of searching and working in a completely dead end job!"