Name: Jamshaed
Degree: Mathematics
University: University of Surrey
New Job Title: Graduate Health Economist
"GRB kept me up to date with all the latest job opportunities I was interested in and gave me excellent advice on writing my CV. They supported me through every step of the application process and gave me a lot of insight into the job role and company. I would like to give a big thank you to Faith Roberts and Joshua Bradford in particular for helping me secure my first job! Would definitely recommend to all recent graduates and university students."

Name: Jessie
Degree: Mathematics
University: University of Leeds
New Job Title: Graduate Risk Analyst
"GRB were fantastic with helping me secure my first graduate job. I felt thoroughly supported throughout the whole process and I couldn't have done it without them! Many thanks to Faith Roberts who helped me so much."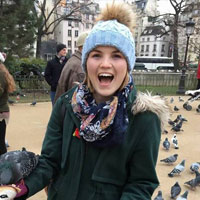 Name: Lydia
Degree: Natural Sciences Mathematics
University: University of Nottingham
New Job Title: Graduate Health Economics Analyst
"GRB have been great, in particular Lucy Bates. They secured me a telephone interview for the perfect role in the area I wanted to be based. Lucy prepped me for the interview and I went on to get a second interview. Lucy again prepped me for a second interview along with her colleague Alexandra. The interview was successful and I am about to start a great job on Monday. Throughout the whole process GRB were supportive and helpful. They even made sure my travel expenses had been paid. I would highly recommend GRB for any graduate who is looking for a job. They made the whole process smoother and less daunting."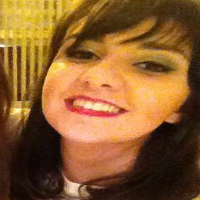 Name: Natasha
Degree: Mathematics
University: University of Liverpool
New Job Title: Graduate Media (TV) Analysts
"Really helpful and supportive company. Really positive feedback for this company, they helped me a lot in finding the job I wanted and Sara Walker was amazing when it came to helping me with the finer details like answering interview questions. The constant contact was great and she always called back when I needed to ask her something. After trying to find jobs on my own for months, I would definitely recommend this company as it makes the process easier and less stressful with a friendly voice at the end of the phone. Thanks Sara!"

Name: Michael
Degree: Mathematics
University: University of Southampton
New Job Title: Graduate Data Operations Analyst
"I had an excellent experience with GRB. They constantly kept in touch with a variety of different graduate jobs. Thanks to them and in particular Gen Bell I secured my current graduate job post university."

Name: Joshua
Degree: Mathematics
University: University of Nottingham
New Job Title: Brand New Technology Graduate Scheme
"They were great helping me get my current job. Would recommend to someone looking for a grad job."

Name: Elliott
Degree: Mathematics
University: University of Warwick
New Job Title: Graduate Risk Analyst
"After finishing my summer exams at the university of Warwick, I decided to start looking for a job. I signed up through multiple job agency's to look for a career in finance. Immediately GRB stood out amongst these agency's, with their drive to get me hired and their personal approach. In just a couple of days they forwarded me a job as a financial analyst. They were very helpful in correcting my CV and with this help I reached the second round of the interview process. Next they helped prepare me for what might come up in the online test. This was very useful as this test was different to others I had done previously and with their help I passed it with flying colours. I was now at the final stage of the interview process; an assessment day. GRB made sure I was as prepared as I could be for the day, and told me what had come up in previous assessment days. This allowed me to focus developing my skills in that area before the day and I found with this preparation I was one of the most 'standout' candidates. A few days later I had found I had been successful along with just 1 other person at the assessment day of 14 people. So with my first application and first interview through using GRB I had been offered a job and I can honestly say GRB gave me that edge to stand above my competitors in what is a tough time to get a job straight out of university with little experience."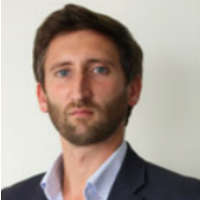 Name: Stephen
Degree: Mathematics and Computer Science
University: University of Nottingham
New Job Title: Graduate Analyst
1.How did you hear about GRB?
"GRB was one of the firms recommended by my university. They knew I was looking for jobs that may be a little more interesting than the typical big four career path and it's one reason I chose to use them. Of course, they also secured interviews with big global firms so in the end it was a great balance."

2.What challenges did you face when seeking graduate employment?
"Well with the GRB, I didn't face many challenges at all and remember that there were plenty of opportunities presented to me. If there was a general challenge from a personal perspective, it would have been finding a company that was not a household name but still gave me great career opportunities. Everyone can apply to a large company with 50k employees but finding those hidden gems is not so easy."

3.How did GRB help you start your career?
"This one is simple! They found me a job for a new yet exciting consulting firm that was probably the best start to my career I could have asked for. The firm that I joined now is part of a worldwide group of over 5,000 management consultants. I was given plenty of advice regarding psychometric testing and case studies that set me in good stead not only for the smaller firms but also for the large consulting firms I also interviewed for. I was offered every role I interviewed for and that was helped a lot by the guidance given by GRB."

4.In the 12 years since you graduated describe how your career has developed?
"Since starting my career as a management consultant in London, I have worked for over 20 global companies as an advisor and strategy consultant, sat on five global advisory board in four countries including the US and South Africa and led over four startups. Having transitioned from management consultant, I found my way into running major financial, media and technology businesses in the midst of the financial crisis (not for the faint hearted) and supported various venture capital investments from both a due diligence, start-up and operational capability. Now I am the founder and investor in a number of businesses running in South East Asia, focused primary around digital innovation."

5.What is your ultimate career end goal?
"I think we all want to achieve something that we can put our name to. For some this may be part of a project or even outside of work, but as an entrepreneur, it is our company. I have been fortunate enough to have the opportunity to build businesses that disrupt incumbent and accepted ways of doing business whether in making cold-pressed juice or in changing the way we do digital advertising, and my ultimate goal is to be in a position to carry on doing this for many, many years to come. I may return back to Consulting or Venture Capital one day, and I think these are both fantastic careers to explore the world, business and innovation. Whatever the goal, I do think consulting can be a fantastic base to move into a myriad of roles and industries. Ultimately, so long as I am surrounded by inspiring people, doing creative work that challenges the status quo, there's a good chance I'll hit whatever new goals i set for myself."

6.Why would you encourage other students to use GRB?
"GRB set me on a great path and whilst it has been some time, I am sure they can help many others. More generally, I subscribe to age old idiom of "nothing ventured, nothing gained" and so whoever you are, I would give GRB a try and see what opportunities it brings you."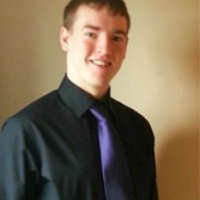 Name: Chris
Degree: Mathematics
University: Cardiff
New Job Title: Graduate Data Analyst
"I had a very positive experience with this recruitment agency. My recruiter (Lucy) was always quick to respond to my queries and chase up with the employers. I felt she cared about my progress on a friendly and personal level. I was given details on each step of the process which enabled me to prepare and ultimately achieve the role I wanted. Highly recommended!"

Name: Darren
Degree: Mathematics
University: University of Manchester
New Job Title: Ad Operations Assistant
"Fresh out of university and with a lack of work experience, GRB helped me get my first foot on the career ladder. My recruiter was professional, knowledgeable and provided me with an unrivaled level of help. I'm incredibly grateful for their help and hope to work with them again in the future."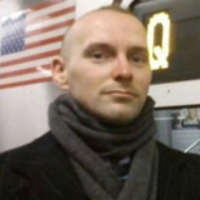 Name: Jozef
Degree: Statistics
University: University of Oxford
New Job Title: Graduate Analyst
"Fantastic service. After I registered with GRB I was approached for a perfect job fit for me, this was followed by a GRB team support through the job selection process resulting in a job offer. Many thanks."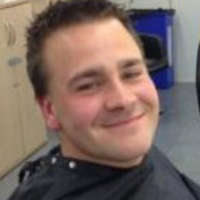 Name: Tristan
Degree: Mathematics with Statistics
University: Sheffield
New Job Title: Graduate Analyst
"When I signed up to the GRB, I was unsure what to expect. However after a call with Lucy to go through my CV and discuss what sort of jobs I was looking for, I felt at ease. It didn't take long for Lucy to have a potential job lined up for me to look at. The job opportunities came thick and fast, and I was overwhelmed with the number of jobs that were available to me.

I accepted several potential jobs and Lucy arranged the interviews for me, and before each interview she would email and call to prep me on what to expect and this certainly helped. The first couple of interviews didn't quite go to plan, but after each interview Lucy phoned to see how it went. She spoke to the employers and gathered feedback and reported this back to me, enabling me to refine my interview technique and the way I answered specific questions.

This continued support and the tireless work that Lucy put in on my behalf worked superbly well and within a couple of months of joining the GRB, I had my first job. Lucy made herself available to be contacted in the evenings and at weekends if I needed any extra help or guidance.

I have to mention Jenny as well, as she helped Lucy out for a couple of potential jobs as well.

Overall I had an extremely satisfying experience with GRB and in particular Lucy. I would and have recommended GRB to several of my friends and will continue to recommend it."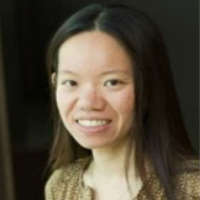 Name: Agnes
Degree: Mathematics
University: Imperial College
New Job Title: Junior Financial Modeller/ Forecasting Analyst
"A couple of years ago, GRB contacted me and led me to land an offer for a graduate level role at Accenture based in London despite the economic downturn. With offers at hand that time (PhD scholarship vs joining the industry), Aleks at GRB listened to me and help formulate my game plan instead of pushing to close the deal. I found GRB's people are genuine and highly professional. I am happy to recommend GRB for Maths/ Engineering/ IT graduates as they are good at the matching process."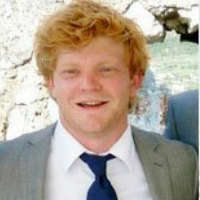 Name: Matthew
Degree: Mathematics and Economics
University: University of Exeter
New Job Title: Graduate Econometric Analyst
"GRB helped me to get my first job. I found their whole team to be very helpful, knowledgeable, and efficient. Their great service included interview techniques and CV advice. Would highly recommend."

Name: Fahad
Degree: MORSE
University: University of Warwick
New Job Title: Graduate Credit Risk Analyst
"GRB have been very helpful to me in providing me a job and I would strongly recommend others to use their services."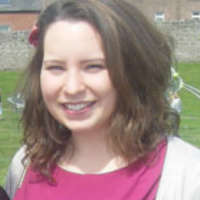 Name: Sarah
Degree: Mathematics
University: Glasgow
New Job Title: Gaming Analyst
"I signed up to the Graduate Recruitment Bureau while I was looking for a job in my final year of studying maths at Glasgow University. I found the site was easy to navigate and the emails I received were tailored to my preferences and so normally always contained jobs I was interested in. With most of my details already uploaded it meant I usually just had to click 'Apply' which was a great help when I was busy working on my dissertation and for my final exams. Furthermore speaking to the individuals at GRB helped me to identify my strengths and how my skills applied to the roles I was interested in, which gave me more confidence and conviction when I was speaking to the companies. I think GRB definitely had a more personal feel than most recruitment agencies/sites and in my experience they managed to match me perfectly to a role and company. I am now working as a Gaming Analyst in London and I know I would never have ended up here if I hadn't joined up to Graduate Recruitment Bureau."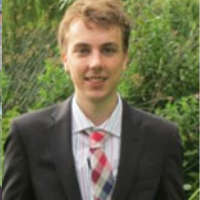 Name: Shaun
Degree: Mathematics With Computer Science
University: Surrey
New Job Title: Technical Consultant
"I was very pleased the service supplied by GRB, I found my Industrial Placement (with Accenture) and my current graduate job through them and found them to be very helpful.

The whole process was very quick and stress free. After posting my details I was contacted by Gen regarding a position and then the next thing I knew I was attending an assessment day. Gen contacted me throughout the joining process with advice about what to research before the day and how to get there. She also contacted me the evening of the day to tell me that the company wanted to offer me a job.

I signed up to multiple recruitment websites and definitely found the service at GRB stood out, the fact that I could contact Gen directly helped; as opposed to being put through to a switch board. "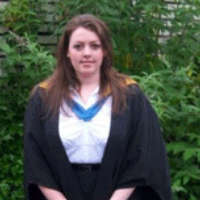 Name: Lindsay
Degree: Mathematics And Statistics
University: Strathclyde
New Job Title: Graduate Credit Risk Analyst
"The Graduate Recruitment Bureau really helped me with my search for a graduate job. Throughout my fourth year I applied to many different roles and eventually came across GRB. I uploaded my CV onto their website which was really simple to do and before long I had received phone calls from their staff about possible roles to apply for. They were really helpful and suggested jobs that I hadn't considered before, including the one that I ended up in. Throughout the application process, the woman I dealt with gave me lots of advice and tips for dealing with the interviews and assessment days which I think ultimately helped me secure a job offer.

I have now been in my job for almost 2 months and I am really enjoying it and the people I am working with. I would never have applied for this job had it not been for GRB and may not have a role that I am so well suited for without them!"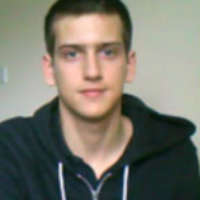 Name: Matthew
Degree: Mathematics
University: Imperial
New Job Title: Graduate Risk Analyst
"I personally thought the GRB was very good at getting me recruited. I was called by the GRB team early in the year regarding employment (almost too early as the first was during my exams) but I only had to make a few amendments to my CV in order for it to be sent off to the relevant employers which didn't take very long. I was given good information about the jobs available and also which ones I would be suitable for.

I was then put forward for a role with a Finance firm. Lucy gave me a solid understanding on what was required for the role and gave me some useful tips regarding the type of characteristics that they were looking for - the most notable of these was leadership. The advice was helpful and concise and acting on it definitely helped me get recruited.

All in all the process was very quick and the turnover period from finishing my finals to gaining employment took about a month.Thank you."