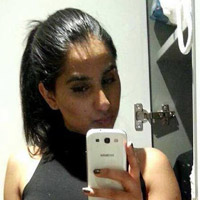 Name: Rohini
Degree: Marketing
University: Queen Mary University of London
New Job Title: Graduate Account Executive
"Very professional and reliable. GRB know what they are doing and will definitely help you to kick start your career. I have done so many internships that I wanted to get a full time job and applied to so many places and came across GRB and one of the consultants, Daniel Pidgeon helped me to get what I want. I am extremely happy with GRB, they helped my land my dream job. Daniel Pidgeon knew what I wanted to do and based on that, I got a job so thank you so much Daniel! I would recommend GRB to those who have just graduated and looking to land a job straight away, trust me they will help you reach your destination. Thank you so so so much GRB!! Honestly, words cannot express my happiness."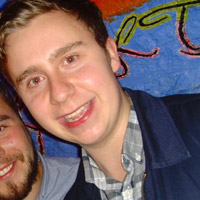 Name: George
Degree: Advertising
University: University of Lincoln
New Job Title: Programme Coordinator
"After replying to an email I had seen from Graduate Recruit Bureau, I had received a call within seconds from one of the recruiters, Laura Allen. I was immediately offered an informal interview over the phone and Laura began to investigate what my strengths were.She tailored a job to my interests and began to create a clearer picture of what kind of opportunities were out there. She was so professional and easy to speak to that I was invested in what she had to offer.Just over a month later, I relocated from Hull to London and have now been working here for over a month. Graduate recruitment bureau created the stepping stone for me. I had full confidence in them from the first phone call, to the final interview. A big thank you to the company and especially Laura!."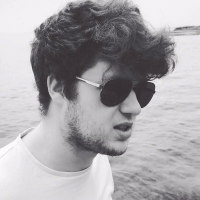 Name: Jake
Degree: Marketing Management
University: University of Southampton
New Job Title: Graduate Affiliate Marketer
"I worked with Tim Voake and he was one of the most helpful recruiters I have met to date. He walked me through each step of the applications that were suited to me, and ended up finding me the perfect job. I couldn't have done it without his help! Would recommend to a friend."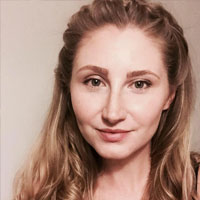 Name: Pihla
Degree: Events Management
University: University of Westminister
New Job Title: Graduate Events Coordinator
"GRB really stood out from other agencies in the great level of assistance and support they give throughout the whole process. Danielle was extremely helpful making sure I understood what I was looking for and what was on offer. She always got back to me straight away and made sure I felt confident. I was also happily surprised to get thorough feedback from her after the interviews. I've just started my new job, which feels great, and I'm very grateful for Danielle for all her help!"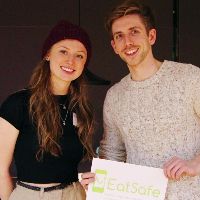 Name: Matt
Degree: Marketing Strategy
University: City University London
New Job Title: Graduate Analyst
"After meeting GRB reps at a careers fair I had a brief conversation over the phone where we chatted about the roles available. 2 days later my CV was off to a digital marketing agency, and within two weeks (and several interviews and presentations later) I had an offer. Every step of the way I was supported by the good folks at the GRB with advice. They helped place me in an exciting agency I can't wait to start work in September!"

Name: Fabien
Degree: Marketing Management
University: Outside of UK
New Job Title: Graduate Marketing Analyst - German or French speaker
"I landed my first job after university through the Graduate Recruitment Bureau. The GRB team was really helpful and fast when replying to questions and I always felt fully briefed when going to interviews. You really feel they are trying to their best to help you. Definitely the best recruitment agency I found! I highly recommend."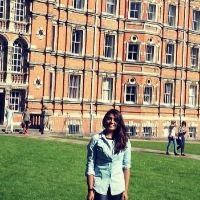 Name: Shivani
Degree: Marketing
University: Royal Holloway
New Job Title: Graduate Field Sales Representative
"I think I'm recommending GRB to everyone I speak to. They helped it from the initial call right up after receiving a job offer. I had no idea what I was after but a thorough discussion was fantastic and really cleared up what I wanted. They were always there and I felt like that made all the difference."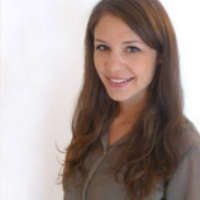 Name: Theresa
Degree: International Marketing
University: King's College London
New Job Title: Graduate Marketing Analyst
"My experience with Graduate Recruitment Bureau has been very good. After registering and applying for a position, I have directly been in contact with one of the recruiters, Sara. Sara has been very helpful by giving me advice on my CV and for the interviews. She called several times to make sure that I felt fully prepared. A few days later I got the job at the company I had applied to!"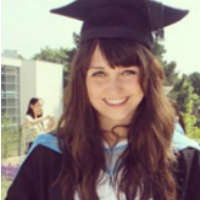 Name: Kate
Degree: Business Marketing
University: University of Exeter
New Job Title: Graduate Marketing Assistant
"Jenny found me a perfect role and supported me through the entire process. I am now extremely happy in a great new job. I signed up with a number of graduate recruitment agencies in my job hunt after finishing University, but found that I got the best support and genuine commitment from GRB. Jenny was brilliant, the best recruiter I have been in contact with throughout my job search. She took a real interest in me and my career and was always there to answer my questions, no matter how trivial. I really appreciated the frequent feedback and updates she gave me and I would highly recommend GRB and Jenny to any graduate searching for work."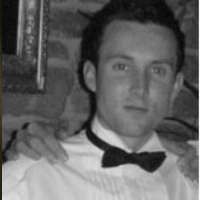 Name: Oliver
Degree: Marketing
University: University of Newcastle
New Job Title: Recruitment Consultant
"GRB placed me back in 2011. They were incredibly professional with their approach and gave so much more than other Recruitment companies. Their seamless preparation for each interview stage ensured that I was successful which even included multiple calls late at night. I love the job that I am in and couldn't imagine leaving. This wouldn't be possible without the GRB team. Many thanks!"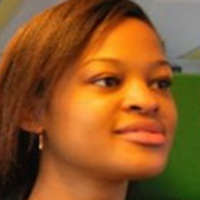 Name: Chinwe
Degree: Telecommunications (PhD)
University: Essex
New Job Title: Graduate IT scheme
"When I started my job search, I was very sceptical about recruitment agencies and recruiters. I had heard of very negative experiences from some friends, but decided to sign up to a few agencies anyway. While none of them were as bad as the agencies I had heard about, GRB stood out.

I had the chance to work with Ian, who supported me through the whole application process. In some instances during the application process, I felt as though I was his only client. He took the time and effort to ensure that I was ready for each interview and assessment centre, to the point that I felt that my success depended on the amount of effort I put in, because he made sure I had all the support, advice and encouragement I needed. He was never pushy, he was always calm and very professional. He was also very honest and polite. He even called me after I started at my job to ask how I was settling in - this both shocked and impressed me. I also heard from the GRB team after I started working to wish me luck at my new job. I have been at my job for 5 months now and I am thoroughly enjoying every minute of it.

I have already recommended and will continue to recommend GRB to any of my friends (graduates and post-graduates) looking for jobs. They are a fantastic agency, and their service is second to none."