Hello and welcome to the GRB team page giving you an insight into the team of super recruiters here to serve you. GRB began life on a part time basis in 1996 operating from a flat in Brighton placing our first graduate on 24th December 1996. The company was officially launched in February 1997 and now employs over 50 staff with offices in Brighton and London. GRB was established by two Business graduates, Dan Hawes and Chris Cater, who continue to lead the company forward and remain independent to this day. Through steady growth they have created a team of super recruiters able to help any graduate get the career they deserve. Connect with us today.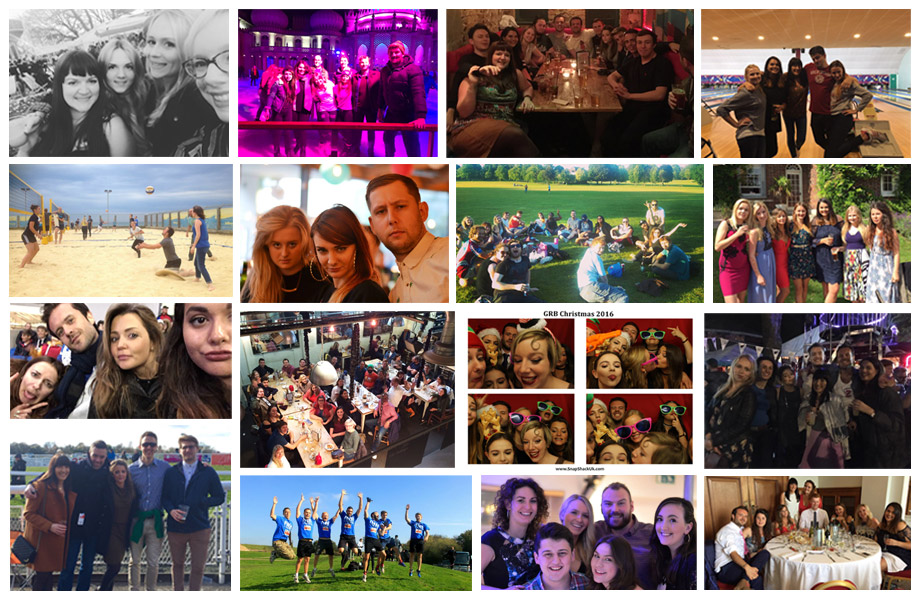 GRB University Network
To help reach all corners of the UK, GRB work closely with University Careers Departments and employ University students as GRB Affiliates and GRB Student Brand Managers. They represent GRB and actively promote and assist top students seeking to discover new and exciting career opportunities. Please email [email protected] if you would like more information on representing GRB on campus and gaining excellent marketing work experience as well as great pay and contacts!