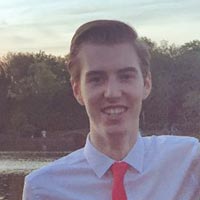 Name: Ian
Degree: Economics and Finance
University: University of Surrey
New Job Title: Graduate Product Marketer
"The GRB are a huge part of how I was able to successfully find a suitable grad-role. I appreciate the level of support and advice that was given throughout the recruitment process and would recommend the GRB to other students seeking recruitment. Specific shoutout to Tim Voake!"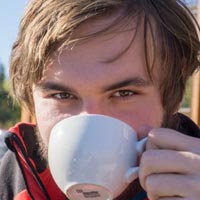 Name: Simon
Degree: Economics
University: University of Dundee
New Job Title: Graduate Analytics Consultant
"Finding a suitable job after university can be scary and stressful experience. The support that I got from GBR during my search for a graduate position was immense and goes way beyond what I expected.
I worked with Gen and Daniel and they helped me in every step of application process and provided me with useful tips for the interview. I never had a feeling that I am missing an important piece of information and they answered my questions rapidly.
Contacting GBR is the best thing any student looking for graduate position can do to start their career."

Name: Georgios
Degree: Politics and Economics
University: University of Cardiff
New Job Title: Graduate Analytics Training Scheme
"Ready to enter the business arena. As it is often said: "searching for a job is a full-time job". People at GRB make sure that searching for a job becomes a part-time job for you. Indeed, they are committed to finding you a job that suits your qualifications with huge prospects for horizontal as well as vertical development. But most importantly they ease the transition from university life to the business world, which, as most of us know, can be a very scary phase. At this point I would like to give a special shoutout to Daniel Pidgeon and Gen Bell, my personal mentors throughout my job hunting. If you are assigned any of them two you are in safe hands."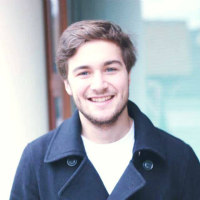 Name: Jack
Degree: Economics
University: University of Edinburgh
New Job Title: Graduate Finance Application Consultant
"Lovely group of helpful people. I cannot speak highly enough about GRB, they helped me through every step of the process - in particular I spoke to Hester, Aleks and Jack - who were always on hand to help me and answer even the most trivial questions I had. All 3 of them were so easy to get on with, and made me feel so relaxed. Unlike most recruitment firms, they would keep you in the loop even when there was no update, just to keep you at ease which I was so grateful for. Apart from it being so swift, they gave me great advice about dealing with each hurdle - be it information about your interviewer, tailoring your CV or even just a confidence boost before the interview itself. I was lucky enough to be placed by them in a fantastic role which I can't wait to start. As a final year student, they made my life so much simpler and allowed me to concentrate on my studies. I honestly don't know how I would've coped otherwise, thank you so much!"

Name: Aashna
Degree: Economics
University: University of Cardiff
New Job Title: Graduate Economist
"Excellent! No reservations, I would recommend this company to anyone. GRB was extremely helpful through out the whole process and is the reason why I was able to get an amazing graduate job!! I would recommend this company to anyone who wants a job!"

Name: Matt
Degree: Economics
University: University of Cambridge
New Job Title: Graduate Data Analyst
"The team at GRB were all so friendly and helpful, they made the whole application process so manageable. They found me a perfect job in no time and I could not recommend them more."

Name: Jason
Degree: Business Economics
University: University of Brighton
New Job Title: Digital Marketing Executive
"GRB helped me find a fantastic job as Digital Marketing Executive at Gamesys. They provided me with very useful advice for my interviews and were very professional during the entire hiring process. Thank you again for your amazing job!"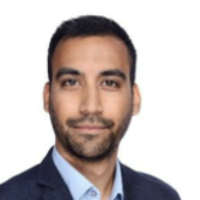 Name: Rav
Degree: Mathematics and Economics
University: University of Warwick
New Job Title: Graduate Analyst
1. How did you hear about GRB?
I got an email from my Department at Uni about the free service GRB offer. I got a phone call soon after registering.

2. What challenges did you face when seeking graduate employment?
Not really knowing what to do and creating generic applications because of that.

3. How did GRB help you start your career?
GRB looked at my education, personality (what they could gauge over the phone) and interests and matched up suitable jobs - some of which I never really knew existed. The GRB expert was really helpful to make sure that I was matched to the job and also gave some useful tips on the interview process. They were always there to help and offer advice.

4. In the 6 years since you graduated describe how your career has developed?
Since graduating I started work at a company as a trainee analyst. Whilst in the job I gained a huge amount from statistical modelling in the real world to improving my presentation skills and confidence. After about 5 years there (including an 8 month sabbatical to travel) and progressing to Project Manager I joined Expedia in London as a Senior Brand Analyst. Again, I learnt a great deal, more so on the in's and out's of a large organisation (including handling the multitude of data) and being constantly client/stakeholder facing. After about 8 months in this role I was promoted to Brand Analytics Manager and relocated to Seattle, WA (where Expedia HQ is based) where I currently sit today.

5. What is your ultimate career end goal?
Still unsure!

6. Why would you encourage other students to use GRB?
GRB is a great way to get yourself into a first job - especially when you're not sure what you want to do. They help you from day one and guide you through the process, and still keep in touch years down the line.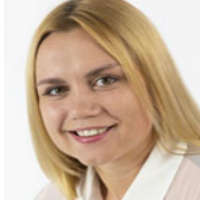 Name: Diana
Degree: Economics and Business Management
University: University of Sussex
New Job Title: Graduate IT Support Account Manager
"GRB prepared me well for the interviews and presentations which resulted in me getting a Graduate Product Consultant job. I was very pleased with how GRB went through the whole recruitment process with me. It was easy to get along with my consultant and to communicate. She was very helpful in terms of all necessary preparations for interviews and presentations. She has been patient, well mannered and enthusiastic about getting a job for me. It was such a pleasure to cooperate with her. I appreciate all the help and want to say massive thank you."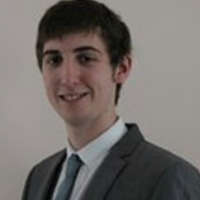 Name: Flavio
Degree: Economics
University: University of York
New Job Title: Graduate Digital Marketing Analyst
"Out of the three or four graduate recruiters I was involved with on my job hunt, my experience with GRB was by far the best. Lucy and Grace were both fantastic to work with and without their help, the career path ahead of me would be very different. I was treated like a person throughout, not a prospect (which is where the experience differed from the other recruitment firms), and with their help I have landed my dream role."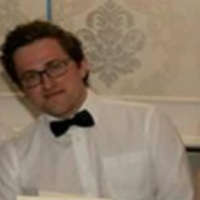 Name: Charlie
Degree: Economics
University: University of Leicester
New Job Title: Graduate Web Analyst
"I can't fault the team at GRB, especially Sara who I dealt with personally. Sara contacted me regarding a job she thought I would be interested in. She then gave me some tips for my CV, helping to ensure I got an interview. A few days later I got the job! I felt like I was in really good hands the entire time. I thoroughly recommend GRB!"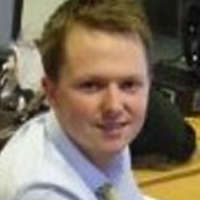 Name: Alex
Degree: Health Economics
University: University of York
New Job Title: Graduate Health Economics Analyst
"Fantastic service. GRB provide a friendly, informed and professional service which led me to the job I had been searching for. Many thanks."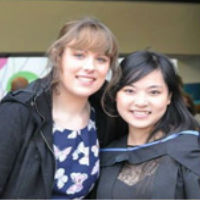 Name: Amy
Degree: Economics
University: University of Nottingham
New Job Title: Graduate Economist
"I didn't feel under pressure from the GRB team, they told me about roles that I would be interested in and kept me updated with the latest information. Lucy was great with the advice about interview skills and kept my confidence up when it came to the final interview."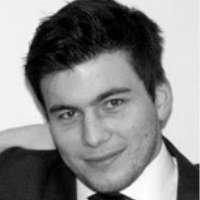 Name: Rory
Degree: Economics
University: University of Leeds
New Job Title: Graduate Assistant Management Accountant
"I just wanted to say a massive thank you to your agency, and to personally recommend several of your consultants.

I had been hunting for a job for ages (a year and a half now) until finally I got a job. I'm so excited, it's right up there as goes my dream job (I get to cost pizza! Pizza!). Anyway, I wouldn't be in this position were it not for you agency, thank you so much. During my job search I have dealt with a number of your consultants. Everyone comes across as being very friendly and helpful. Jenny was great as was Freddie.

Two of your consultants have been particularly fantastic though. Charlotte and Jenny. Both are incredibly friendly, they are always willing to chat on the phone and listen to anything you have to say. I genuinely feel like I know them. They're both very efficient, as in every time I request something or leave a message they're always back in contact very quickly. Finally, they always backed me! I've had a right ordeal getting a job, constantly getting rejected for a multitude of fiddly and often picky reasons, yet they always came back with new opportunities which they were delighted to put me forwards for. Special Thanks has to go to Charlotte as most of the jobs I applied for were through her, as was the one I eventually got, but I equally could have gotten one off Jenny.

Thanks so much to those guys; I definitely think they should get a pay rise as they were so fantastic!:D"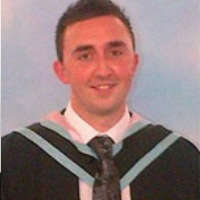 Name: Leonard
Degree: Economics
University: Queen's University Belfast
New Job Title: Financial Analyst
"Whenever I think of recruitment agencies, I think of negative experiences and a lack of feedback. Upon signing up to GRB I was sceptical at first however this changed almost instantaneously.

I signed up and almost immediately I was provided with several opportunities from a various range of sectors. Initially these were not what I was looking for however I provided Charlotte Renders of GRB with more specific details and within days she had sourced out potential opportunities more so suited to what I was aiming for.

From this point I expected the norm, email in your CV and wait for feedback (which usually you would have to chase up) this is definitely not true of GRB and more specifically Charlotte. She checked over my CV and proactively helped me fine tune it to get the most attention from prospective employers.

I was able to secure an interview with an employer and again loads of help and support was given from Charlotte who walked me through each and every possible scenario that could be asked. I was kept fully informed at every stage of the process which is definitely what differentiates GRB from its competitors.

Thanks to GRB I got the job and my experience of recruitment agencies has changed (for GRB anyway) and I continue to recommend friends to the company and to lookout for Charlotte, as she is definitely one of the best assets of GRB.

Keep up the good work!"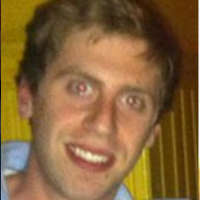 Name: Fred
Degree: Economics
University: Exeter
New Job Title: Graduate Econometrics Marketing Analyst
"I initially signed up to GRB at the beginning of my first year of University, during the fresher's fair. Soon after I finished my degree I was contacted by Lucy from GRB and we had a brief conversation regarding potential industries and roles I'd be interested in. I wasn't entirely sure what type of job I was after, however she was able to offer valuable advice about what my degree and experience was suited for. In addition, she suggested several opportunities in industries I wasn't even aware existed. Following this I was put forward for several jobs. I was not expecting much to become of this as I had used several recruitment agencies in the past and never heard anything back. However, within several days I was given feedback on my CV and an interview was arranged. A few weeks later I started my new job.

I would highly recommend GRB to anyone looking for employment and am extremely thankful for the help and support Lucy provided."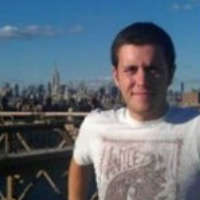 Name: Adam
Degree: Economics and Social Studies
University: Manchester
New Job Title: Graduate Online Advertising Analyst
"I registered my details on GRB at the start of my job hunt and had a look through a few vacancies which appealed to me. I received a call a few months down the line from Sara who asked me about my interests and education. She was really friendly and easy to talk to and she identified that I was a good fit for the job as long as my CV was tailored a little to reflect what I had spoken to her about on the phone. She helped me the same day to get my CV perfect to be sent off to the employer and then told me she would contact me with any further information. Sara rang me and told me that I had been invited for an interview and at this point she told me a lot more about the company and asked whether I was still interested.

When it came to the interview, Sara remained in constant contact and provided me with a lot of materials to help me a prepare and as a result I felt comfortable presenting my ideas at the interview. I received numerous calls helping me with any problems I had and making sure I was on track and still interested in the position. After the first interview she called to ask me how it went and a few days later called and told me I had been invited to the second interview. She helped me prepare in a similar way to the first interview and found out as much information as she possibly could. Once again the interview went well and a few days later I found out that I had been offered a position at the company.

I have settled in great and I owe a lot to Sara who not only helped me through the process but identified me as a potential candidate just from browsing through my CV. I would recommend GRB to anyone and I hope they can help many other graduates as they have helped me."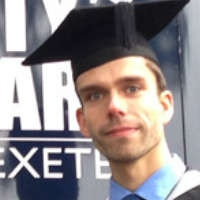 Name: Oliver
Degree: Economics
University: Exeter
New Job Title: Graduate Economist
"The Graduate Recruitment Bureau supported and helped me with finding a job that I really wanted. I signed up for it and soon received a call from one of the consultants to talk about my skills and job opportunities. She wanted to find out what I really wanted to do after graduating.

From that point onward I was in contact with my agent on a regular base. I remember receiving a call one day in which my consultant stated that she had found the perfect position for me. A few weeks later I attended an interview for the job. Another few weeks later I started a position as an economist, exactly what I wanted after studying economics.

I am thankful for the support, especially by Lucy and Sarah and can only recommend the GRB to anyone currently looking for a job."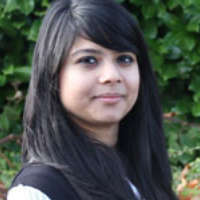 Name: Anuja
Degree: Economics
University: York
New Job Title: Graduate Health Econometrician
"While I was in the process of completing my Master in Economics at University of York, I signed up to a few recruitment agencies online.
Since the master's course is quite intense the time to prepare and apply for jobs is very limited. In today's day and age it is very important to have tailor made applications to stand out from the crowd, therefore, it used to take me ages to look for relevant vacancies and apply.
I had started applying for jobs as soon as I started my MSc. Although, I did not have much luck with the job search, until I started forwarding my CV to the GRB team. I used to get calls back from the GRB team on a regular basis, updating me on my application process and providing me with great advice regarding improving my CV. They put me up for jobs in employment sectors I didn't think would even consider on hiring me.
The insight that a recruitment agency like GRB has is invaluable. They helped me get my first job and practically chose a brilliant career path in Health Economics which I had not considered earlier. The GRB team matched my skill set and interests accurately to every job they put me up for.The GRB team were very helpful, starting from the preliminary stages of telephone interview all the way through to the final interview and employment stage.
I would definitely recommend GRB to all Graduates and Postgraduates. A big thank you to Sara and Lucy for all their help."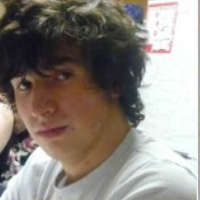 Name: Michael
Degree: Economics
University: Exeter
New Job Title: Graduate Banking Analyst
"Having already studied Economics at Exeter for 2 years it was at the start of my third and final year that the realisation dawned on me that I should commence looking for post-graduation employment. I had, by my own standards, been fairly slack in looking for work up to that point. However, confident that I was in one of the country's best universities and wanting to work in the financial sector, I was sure that something would come up before the summer months came around. Nevertheless, by the time final exams rolled around in the spring I was still without an offer of full term employment. I had signed on to numerous job sites that seemingly offered easier routes into companies and I had applied to over 50 different jobs, both in this manner and via specific company, graduate intake, sites.

As term came to a close I was no better off. I had secured some temporary work in the City for the summer but a career still seemed some way off. In my frustration with the inadequacy of so many graduate schemes I turned to Google. Having typed something along the lines of, 'Graduate Jobs now' into the search bar I was faced with a link to the Graduate Recruitment Bureau. So, I signed up to the services they provided and was stunned, not by how regularly they sent me job links, but how often the job possibilities were ones I would actually be interested in. This for me is where GRB really stood out. Other sites were able to send through plenty of jobs, but it was if they hadn't read my CV or what I was interested in, GRB only offered jobs that were more specific to me personally.

In addition to this, GRB were also highly personable. Unlike the graduate sites of so many companies I was able to phone GRB and talk to a real person and they could phone me up to inform me of my progress and get a better feel for what I wanted. So, it wasn't surprising that after a couple of months GRB were able to get me an interview with one of the largest and most successful banks in the world. Furthermore, the job opening I found myself interviewing for was not a regular graduate intake place but a full time employment opportunity in one of the banks most successful divisions.

As it happens I was offered the job and as a result my work is diverse, busy and enjoyable and I really can thank GRB for all the help they gave me in securing this position."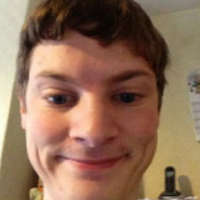 Name: Matt
Degree: Accountancy
University: Bath
New Job Title: Graduate Application Consultant
"It was a very pleasant suprise to receive a phone call from the GRB with details of a job opening. This wasn't just any old job either. It was applicable to the course I took, was for an excellent company, had above average pay and some excellent benefits. When I said I was interested in the role they immediately got me an interview with the company. The GRB also phoned me up beforehand to give me pointers, and checked my CV was up to scratch.

I had a phone call from the GRB after both interviews to check how they went. This personal touch was fantastic, keeping me informed of what was going on in the selection process and keeping me motivated through the difficult task that is job hunting. I felt that, even if I were to not get the job, that I would get some useful feedback that I can apply to other applications.

I did get the job and I cannot thank the GRB team enough for this. I would highly recommend their services to any job hunter who is looking for a great job applicable to their course, and who wants a friendly service that treats you as important."

Name: James
Degree: Accountancy and Finance
University: Lancaster
New Job Title: Graduate Commercial Finance Programme
I sent my CV into GRB as I was recommended to by a friend who had found a graduate job through them...I didn't hear anything for a while, but it was reassuring to know that even though there may have been little contact, behind the scenes people must have been working hard to find a suitable role that would suit my needs and personal specification as I was contacted a few months later with job specification which really excited me. I was helped through the process every stage of the way by Charlotte Renders who was extremely enthusiastic in giving me advise and tips about the assessment centre and interviews. From applying to final interview only took 1 week and I am know a trainee management accountant for a the UK market leader and global insulation manufacturer...so obviously I couldn't speak highly enough of the service I received from GRB and would recommend it to any graduate searching for a job...and I would also say don't give up hope of getting the job you want. It will happen. It took me 2 years and it could of been longer if I hadn't submitted my CV to Graduate Recruitment Bureau.