Name: Jason
Degree: Finance and Management
University: University of Lancaster
New Job Title: Graduate Account Manager
"Supportive all throughout. I am so pleased to be associated with GRB. They have helped me secure my first job within a mere 2 months after graduation. Ruby, in particular showed support throughout the recruitment process. From tips on how to improve my CV to the assessment day and interview preparation and even now that I have secured the job she still keeps contact to make sure that I understand the terms of my employment and has even suggested the places that I should be looking in to for my accommodation. Ultimately, Ruby and GRB helped me find a job that I know I will enjoy with a fantastic employer. I think that is something special as I haven't heard many graduates looking forward to their first job! I would highly recommend GRB as they truly support you in ways that other recruitment agencies cannot and/or will not."

Name: Marvin
Degree: Finance And Economics
University: University of Hertfordshire
New Job Title: Graduate Paid Search Analyst
"Amazing recruiter for graduates. Can't say any bad words about the GRB at all, especially from Tim V. Top quality support from start to finish, always there on hand should you have any questions or help with anything.Tim supported me right the way through the job process, from improving my CV, interview techniques, and providing extra resources and guidelines. He was always checking up to see if everything was still going smoothly and if I needed any advice (job process was 1 month+) and was very quick to respond to any queries I had. With all this support it helped me land the first job Tim offered to me and I can't thank him and the GRB enough.Many Thanks!"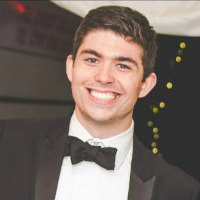 Name: Aaron
Degree: Finance
University: City University
New Job Title: Graduate Primary Debt Trainee
"Easiest recruitment firm to work with. Could not thank Ian Brine, and the team at GRB enough. Without a doubt the easiest recruitment company to work with. Strongly recommend them, especially, if like me you want to work in finance. Great care and attention throughout the process, from CV tips and pointers, to interview advice. To put it simply, I wouldn't be in the position I am today without the help of Ian and the wider GRB team. Thanks guys."

Name: Marc
Degree: Investment Management
University: City University London
New Job Title: Graduate French Speaking Fixed Income Trainee
"The GRB team found me my dream job! I have been studying hard all those past years and tried to get as many good professional experiences as I could in order to reach and secure a position as a sales in a trading room for an investment bank. The GRB team gave me the final push/help to achieve this. I will never be enough grateful for that!"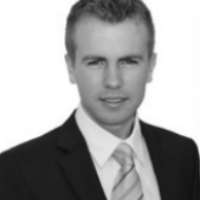 Name: Stefan
Degree: Finance
University: University of Cologne
New Job Title: Graduate Analyst
"GRB Recruitment und das ganze Team haben mich während des ganzen Recruitmentprozesses sehr gut beraten. Mir hat vor allem die Schnelligkeit imponiert. Schon nach einer Woche fürhte ich mein erstes Interview durch und kurz darauf hatte ich meinen Arbeitsvertrag in meiner Hand. Unternehmen vertrauen auf die Selektion von GRB und deshalb kann ich GRB Recruitment nur weiterempfehlen. Vielen Dank"

Name: Spiros
Degree: Accountancy and Finance
University: University of Bristol
New Job Title: Application Consultant
"In a highly competitive market, demonstrating the qualities your interviewer is really looking for, and not just giving cliché answers you read online, I believe is crucial. To achieve that, you need to know exactly what the role is about and what is going to make you successful there. I would like to thank GRB for providing me with this information and guiding me so well through the whole process."

Name: James
Degree: Accountancy and Finance
University: Lancaster University
New Job Title: Graduate Commercial Finance Trainee
"I sent my CV into GRB as I was recommended to by a friend who had found a graduate job through them. I didn't hear anything for a while, but it was reassuring to know that even though there may have been little contact, behind the scenes people must have been working hard to find a suitable role that would suit my needs and personal specification as I was contacted a few months later with job specification which really excited me. I was helped through the process every stage of the way by Charlotte who was extremely enthusiastic in giving me advice and tips about the assessment centre and interviews. From applying to final interview only took one week and I am know a trainee management accountant for a the UK market leader and global insulation manufacturer so obviously I couldn't speak highly enough of the service I received from GRB and would recommend it to any graduate searching for a job. I would also say don't give up hope of getting the job you want. It will happen. It took me two years and it could have been longer if I hadn't submitted my CV to Graduate Recruitment Bureau."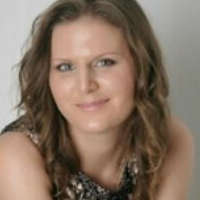 Name: Timea
Degree: Accounting for Management
University: Birkbeck College
New Job Title: Customer Service Executive
"Thanks to Charlotte I got a job that I always wanted in order to get myself going on the right path to a great career. Throughout my dealings with Charlotte, she made me feel like l actually matter to her and l'm not just another number on her books. She seems to care about quality and good service both to her clients and candidates and provided advice when l needed it. Thanks again."