Starting up your own business is always going to be tough as Dragon's Den inherently proves. For all the budding inventors and entrepreneurs that are soon to graduate, you may be heading down the path of creating your own business start-up. But before you do, consider some of the worst business fails before even attempting to plan that oh-so-important pitch.
1. Colgate Ready Meals
In 1982, the popular toothpaste brand decided to broaden its market with frozen entrees. Yet unsurprisingly, not many people were convinced by ready meals prepared by the company that produces spearmint flavoured paste.
2. Pet Burial Pack
This was an idea that appeared in the form of a Dragon's Den pitch. The brand named 'Goodbye My Pet' was meant to put the fun back into funeral, yet sadly the Dragons din't bite.
3. Cosmopolitan Yoghurt
So, it's 1999 and you have a popular women's lifestyle magazine with thousands of readers... Why not create a branded dairy product to match? No. Even though it was branded as 'sophisticated and aspirational' it was a flop after just 18 months of shelf-life.
4. Flavoured Bottled Water... For Pets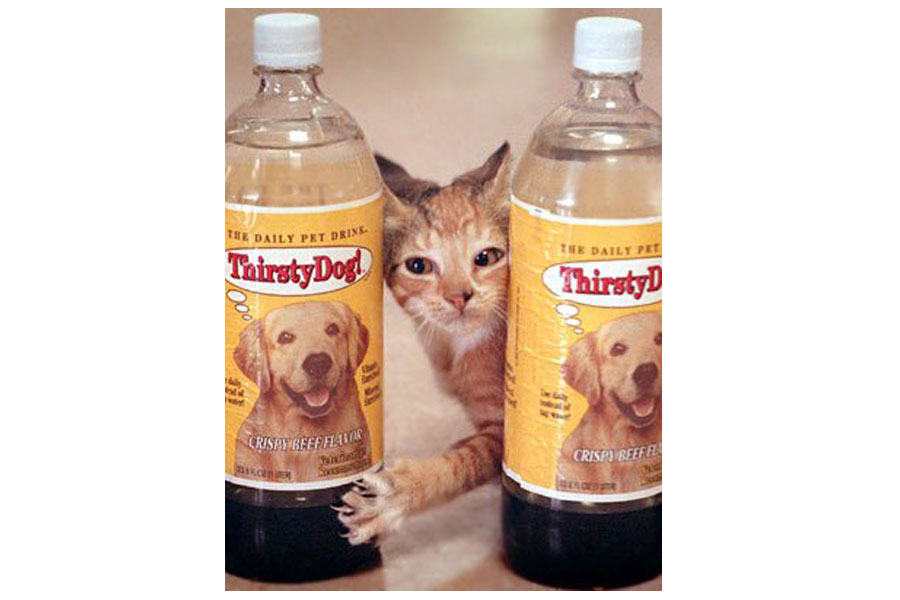 Well there are plenty of choices for humans who want the benefits of drinking water but with a nicer taste, so why can't there be for our pets? Hence Thirsty Dog was created. With two delicious flavours, 'Crispy Beef' for dogs and 'Tangy Fish' for cats, it's a shame to say that this 2008 business idea failed miserably.
5. Harley Davidson Eau De Toilette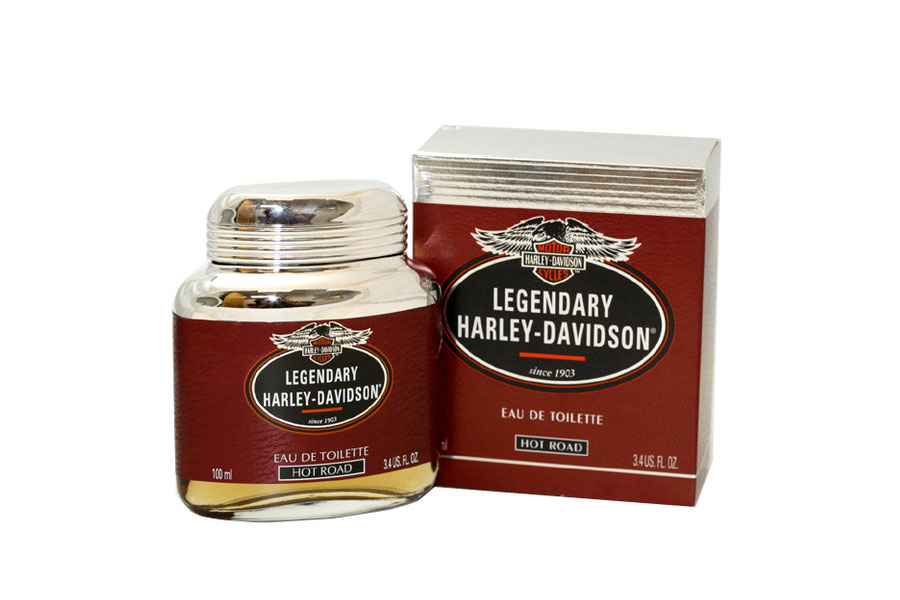 They have really exciting and gripping names (Black Fire, Territory, Cool Spirit, Destiny, Hot Road, and Legendary) and their market is burly and hairy bikers that wear a lot of leather. It's a wonder why this idea from 2000 didn't take off.
6. No Fly Cone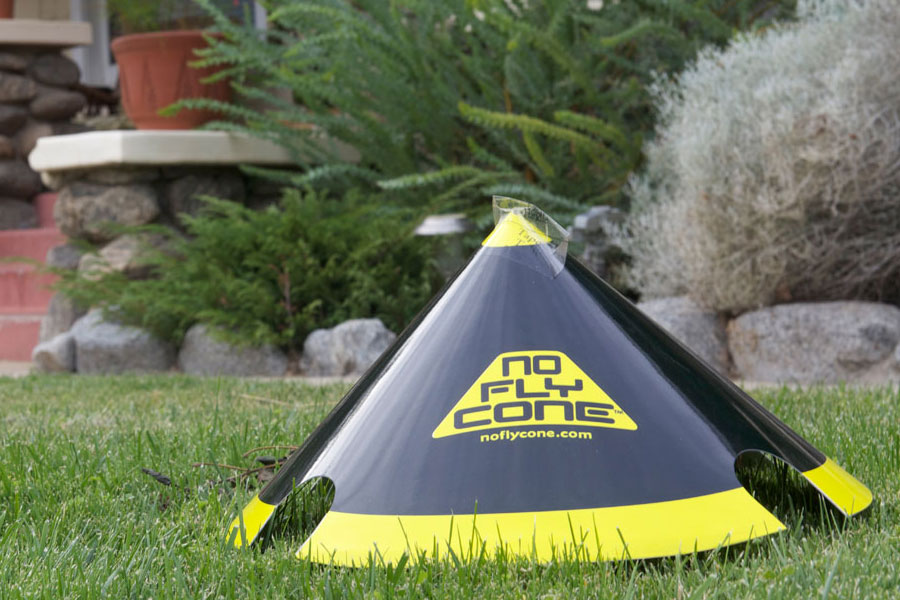 Here is yet another pet-based idea that is designed to shield dog faeces from flies for all those dog-owners too lazy to dispose of it, but proactive enough to shield it from insects. Funnily enough Dragon's Den rejected this pitch.
7. Condom Keyrings
This product actually makes a lot more sense, and with a catchy tongue-in-cheek slogan, 'In case of emergency break glass', it could have worked. However, as the creator describes in his blog post, it was just not viable enough for a successful business.
8. Foreign Driving Glove
Yep, it's singular. Just one glove. When you're driving in a foreign country and you worry about driving on the wrong side of the road, simply pop this glove onto the respective hand and the sheath should remind you which part of the road you should use to avoid accidents.
9. Bacon-scented Alarm Clock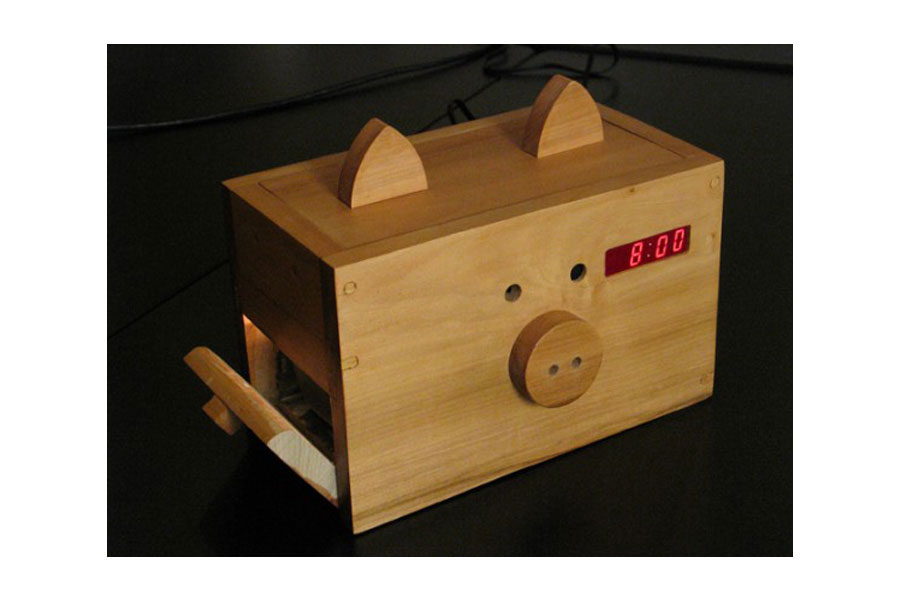 At first you'll think the Wake 'n' Bacon alarm clock sounds like the most heavenly wake-up call ever - you simply pop a piece of frozen bacon the night before, and 10 minutes before your wake-up time, the bacon begins to grill. In reality it's a fire-hazard and a bit grim - It has got a great name though.
10. Smell-O-Vision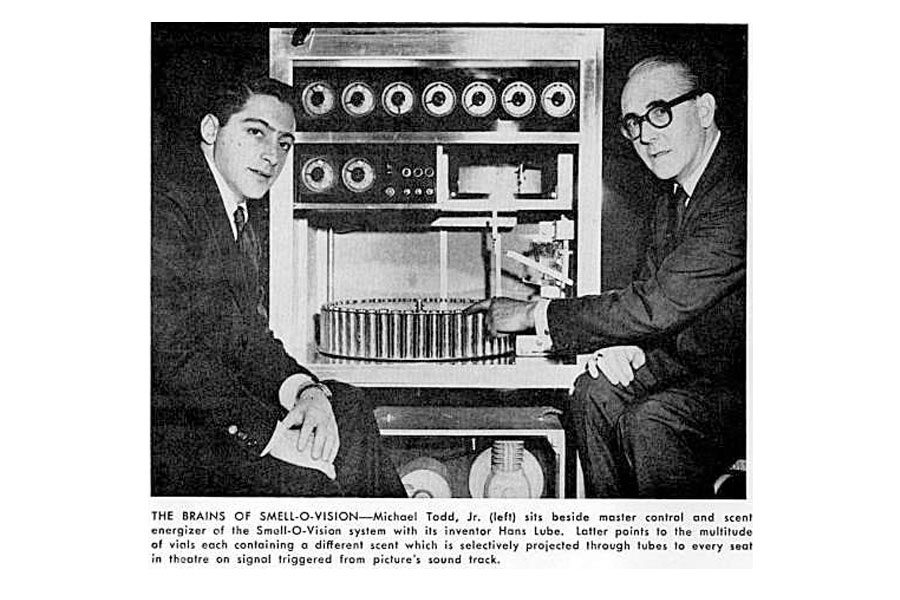 You didn't read wrong, it is exactly like it sounds. In the 1960's a television was invented that allowed a film-reel to trigger bottled smells within the TV's mechanism. Sadly this innovation was very short lived and only one film was ever made to fit the brief, the aptly named 'Scent of Mystery' If you liked this, check out these other posts:
GRB's 7 Worst Job Interview Horror Stories
,
If Made in Chelsea did The Apprentice
... and
The Worst Answers to the 5 Most Common Interview Questions
.