MIC: You're fired!
Just imagine
it's that time of year again. Lord Sugar is on the hunt for his next business partner. This year, in a twist that shocked viewers nationwide, the cast of hit reality TV show Made in Chelsea were in the running. Ten of its cast members battled it out over eight weeks of blood, sweat and tears (courtesy of Louise), until one of them was crowned Lord Sugar's business partner. The series came to a nail biting end last night and, in case you missed anything, here's a week by week summary of what went down...
First off, this year's candidate profiles:

Spencer Matthews
"I'm better than Lord Sugar himself.
And everyone knows it."

Andy Jordan
"You know what they say about a man with big nostrils? Big brains. Business brains."

Lucy Watson
"I don't think anyone will get up in my grill.
They learned their lesson last time."

Binky Felstead
"Wait - why am I here?"

Jamie Laing
"I've heard Al is a parddyyyy animal!"

Francis Boulle
"Business is a jungle. But I love animals."

Rosie Fortescue
"I'm totes going to win. Totes."


Victoria Baker- Harber
"Business is all about style, something none of these people have."


Stevie Johnson
"I just wanna snog Karren Brady."


Louise Thompson
"I'm so over crying. It's on.""
Week 1:
Quick to secure the role of project manager was Spencer Matthews for the boys, despite Andy's protests. Lucy stepped up to lead the girls. All was going swimmingly on both teams until Victoria purposefully swapped Louise's presentation notes, causing an embarrassing bumble in front of large commercial consumer, Tesco. Louise broke down in tears and, unimpressed by the immaturity, Tesco didn't place any orders for the girls' product. Managing not to have any fisticuffs (yet), the boys cruised to victory meaning a loss for the girls. Lord sugar didn't tolerate Victoria's diabolical behaviour and she was promptly fired.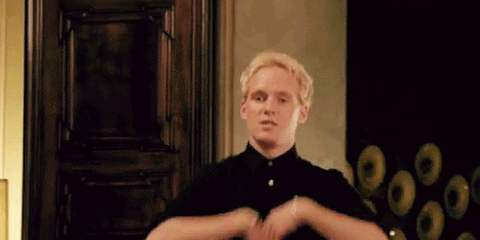 Week 2:
Things started to hot up on the boys team this week as friction between Andy and Spencer grew. Things came to breaking point in the kitchen when Andy thought they should make leek and potato soup for their pop-up café but Spencer was adamant it should be tomato. A food fight broke out, and Andy ended up in A and E with a leek stuck up his nostril while Spencer got a spud to the eye leaving a nasty bruise. A man down, the boys lost the task and the girls, led by Binky, were victorious. Stevie, accused of 'not wanting to get his hands dirty' was fired despite his teammates' shocking behaviour.
Week 3:
Rosie led the girls this week's fashion task and Jamie headed the boys. Despite the girls' bountiful experience in this field, the boys managed to win and Rosie was fired. There was speculation that Karren Brady, Lord Sugar's aide, rigged it so the boys would make more profit after she was papped leaving the candidate's house in the early hours of the morning. As yet no one is sure why she was there, but after Jamie tweeted 'Forget Candy Kittens, I'd rather have a Candy Cougar' rumour has it they are seeing each other and she is determined for her boy to win. Lord Sugar thus far has not commented on the issue.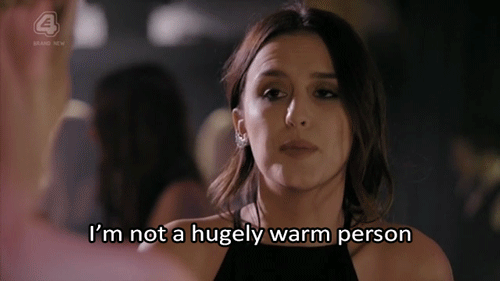 Week 4:
Lucy was not on top form this week, perhaps because of the recent rumours of Jamie and Karren affecting her game. She made a massive error with the quantities ordering nowhere near enough stock to fill the girls' shop meaning they unfortunately lost again and she was fired. This shocked viewers as she was a favourite for the crown.
Week 5:
With only two girls left, Lord Sugar decided to mix the teams up. Francis joined the girls leaving Andy, Spencer and Jamie to battle it out as alpha male. Massive error- Spencer and Karren were seen leaving a nightclub together the night before. Jamie, unable to handle the betrayal from his best friend yet again decided to leave the show of his own accord, releasing a statement saying he was 'crushed and heartbroken. I thought me and Karren were forever, but once again Spencer has ruined my life.'
Week 6:
Having been surprisingly strong so far, Louise reverted to her old ways this week and used up the office's supply of tissues after Binky accidently flicked her hair into Louise's eye causing it to go red. She accused Binky of deliberately trying to sabotage her. A catfight broke out in the boardroom- Louise lost and was fired. Her wails could still be heard in the boardroom as the taxi drove her back to Chelsea. Binky is now the last girl standing.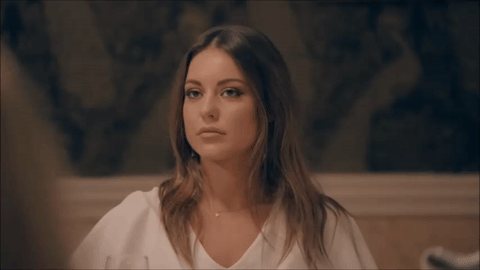 Week 7:
In the most anticipated episode of the series Binky and Andy took on Francis and Spencer. Spencer decided to fight dirty and didn't wake Binky or Andy up meaning they were late to meet Lord Sugar. Binky only had time to fake-tan one of her legs and Andy hadn't ironed his shirt. Despite their protests Lord Sugar described their behaviour and appearance as 'sloppy, undedicated and unprofessional' and both were fired after the task resulting in an all- male final with Spencer and Francis.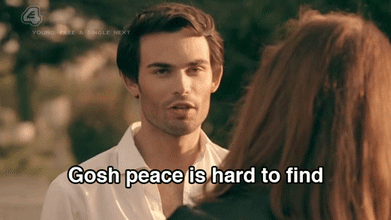 Week 8: The final:
The final task saw the finalists having to pitch their business idea to Lord Sugar and industry professionals. Spencer's business proposal was a range of Spencer themed stationery; pens, pencils, rubbers, sharpeners and rulers all with his name and face on them. The brand was called 'Spencils' and his aim was to secure deals with all major supermarkets in their 'back to school' range to appeal to his target market (and major fan base) of teenage girls. Francis' pitch was a diamond device. Building on his existing business in the diamond industry, he wanted to manufacture a machine for millionaires that counts and values their diamonds for them. The device can sense a diamond within 100ft meaning owners can use it to find a diamond in their mansion easily, count their diamonds if they lose track and even work out the net worth of their jewellery collection at the click of a button. After much deliberation, Lord Sugar crowned Francis the winner. Guess diamonds aren't just a girls' best friend!