Renishaw Company Profile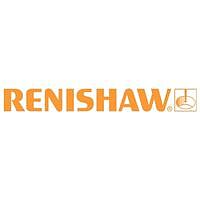 Our purpose - Transforming Tomorrow Together
Renishaw is a global provider of manufacturing technologies, analytical instruments and medical devices.
We have a strong global presence, with over 5,000 employees across 77 locations in 36 countries, and over 90% of our sales are made outside the UK.
The majority of our research & development (R&D) and manufacturing is carried out in the UK, primarily in the county of Gloucestershire; where our headquarters is based.
We also have manufacturing bases in France, Germany, India, Ireland and the USA.
What we do
We work closely with our customers to solve complex engineering and science challenges to improve products and processes. Our unique blend of pioneering research and product innovation helps push the boundaries of what is possible, transforming product performance and touching billions of lives around the world.
We have two operating segments:
• Manufacturing Technologies
• Analytical Instruments and Medical Devices.
Throughout our history we have made a significant commitment to research and development with around 13% to 18% of annual sales invested in R&D and engineering.
Diversity and Inclusion
Renishaw recognises that increasing diversity in our company will enable us to be a responsible and productive business that is powered by talented people with different backgrounds and perspectives. Providing a great place for our people to work, grow and contribute is central to our company strategy.
Led by employee representatives, the UK EDI Group was formed in 2019 to tackle the opportunities and challenges faced by the business in relation to this subject. The group supports diversity and inclusion initiatives throughout the business, including celebrating awareness days and providing information to colleagues in the form of videos, online communications, guest speakers and colleague-to-colleague drop-in sessions.
We have around 90 D&I champions across our UK sites including members from our early careers community, and from across the business including those at Board and Director level. The EDI Group purpose: "To establish a more inclusive culture and diverse workforce at Renishaw by promoting equality and diversity through a committed collaborative approach."
Our approach to corporate responsibility
Sustainability is an integral part of our purpose to 'Transform Tomorrow Together'.
It's our ambition to become a sustainability leader, working in partnership with our customers, suppliers and local communities to create positive change.
In November 2021, we committed to a Net Zero target of 2050, at the latest. We realise that becoming a sustainable business requires a lot more than achieving Net Zero emissions - that's why we've also assessed the United Nation's 'Sustainable Development Goals' (SDGs) and identified three that are most relevant to our business, and where we believe we can make the greatest impact.
We aim to be an inspiring employer, a responsible business, and we recognise the impact we have on our communities around the world.
Our many years of corporate responsibility activities have provided us with a solid foundation to build on as we invest in creating a safe and sustainable future for all.
Our Locations
We currently employ just under 450 graduates, placements and apprentices with the majority based at our Gloucestershire and South Wales sites. We also offer a small number of programmes at our Edinburgh and Exeter sites.
Early Careers Network
Our early careers network provides a range of social events and activities throughout the year connecting our early careers communities across all sites and programmes.
Why join an Early Careers programme with Renishaw?
Joining our Early Careers programmes will give you the benefit of 50 years of experience and commitment in training and developing our people as part of accredited and award-winning programmes.
Each of our early career programmes gives you the opportunity to contribute to real work that supports the company's purpose, vision and values.
You will get the opportunity to work with and learn from experienced colleagues, and take part in exciting and challenging placements, working on real-life projects and products that will help to shape our world in the decades to come and touch billions of lives.