Renishaw Company Profile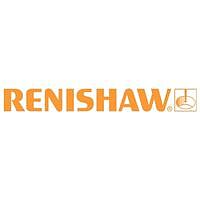 Our Graduate Schemes
Each of our graduate schemes provide the opportunity for you to contribute to real work that supports the company's purpose and vision. As part of a project team, trusted with your own responsibilities, you will work alongside our world-class technical experts whilst supported by an experienced mentor/manager.
A variety of specialist roles are available in the following disciplines:

• Software engineering
• Sales and marketing
• Physics, Scientific and Medical
• Production Engineering
• Product Design and Development
• Project Management
Our schemes vary in length between 12 and 24 months depending on the specialism you are following.
You'll need a minimum 2:2 classification (or equivalent) in your degree in a subject within Science, Technology, Engineering, Mathematics, Business, Marketing or Management.
Each placement is designed to complement your skills and experience whilst ensuring you are given a rigorous foundation in all areas of the specific scheme. These placements are in real jobs where you are providing value and to the organisation at the same time as having your skills and experience challenged.
At the end of the scheme, you will transfer automatically into your first role, there are no further tests, interviews or selection processes.
View Renishaw Graduate Opportunities Below!