Mitie Graduate Scheme Profile
About us:
There's a lot to know about us so let's start with the facts. We provide facilities, property and energy management for a wide range of public and private sector businesses. We're a FTSE 250 business and have grown our review, profit and earnings per share for 26 consecutive years.
Mitie is a big company with big ambitions.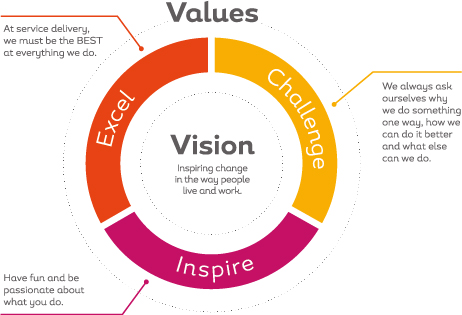 Our services
We specialise in strategic outsourcing and energy services, bringing together the expertise and capabilities of Mitie to help our clients achieve their organisational goals. In simple terms, we find out what our clients want and use our people and technology to help them get it as efficiently as possible. Whether that is facilities management solutions, lower occupancy costs or energy performance guarantees, we're the company you should be talking to.
Working with our clients
Our specialist skills and knowledge is driven by market expertise. We understand that all of our markets have a unique set of requirements and that these are always changing as clients respond to what is going on around them. Our teams make it their job to know what is happening and make sure that the advice and services we provide are the best they can possibly be.