SS&C Company Profile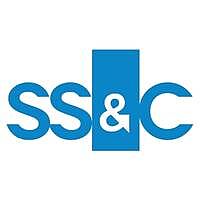 SS&C Technologies Holdings is the world's largest hedge fund and private equity administrator and the largest mutual fund transfer agency. SS&C's unique business model combines end-to-end expertise across financial services operations with software and solutions to service even the most demanding customers in the financial services. SS&C owns and operates the full technology stack across securities accounting, front-to-back-office operations, performance and risk analytics and regulatory reporting.
Founded in 1986 and headquartered in Windsor, Connecticut, the company is home to 24,000+ employees across 100+ office locations in 40 countries globally. With 18,000+ clients spanning across the health and financial services industries. As a Company we recognise the importance of a diverse and inclusive culture being led from the top.
SS&C GIDS UK leads the response for high impact incidents, making decisions regarding the strategic response for the Business Unit, in consideration of the implications on employees, clients, regulatory environment, the business and SS&C's reputation.
We have offices across the UK including London, Southampton, Essex, Scotland and more.