Fox Rodney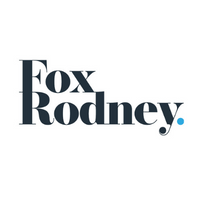 Fox Rodney is a dedicated international legal recruitment and executive search consultancy. We are an established, driven and trusted company and widely recognised as one of the leading players in our markets.
Our focus is on partner and associate searches, team moves, office openings and in-house legal searches across Europe and internationally. We provide strategic recruitment services to leading US, UK and international law firms, boutiques, investment banks, traditional and alternative asset managers and corporates.
We are renowned for being one step ahead of our competitors and delivering success for our clients.
Helping clients to Search. Discover. Connect.
Your search ends here.
About Us
Fox Rodney is a specialist legal recruitment and search consultancy and has been leading the way in international legal recruitment for over 20 years.
We've built a team of outstanding Consultants who are leaders in their field. We work in partnership with our clients, to deliver their recruitment needs across partner and associate recruitment, team moves & office openings, general counsel and head of legal in-house searches. Our track record of success in private practice and in-house legal recruitment demonstrates our expertise in our markets.
With offices and associated offices in Europe, USA, Asia and the Middle East we offer tailored legal recruitment services to clients internationally. Our international teams provide exceptional local market knowledge as well as a unique, highly collaborative 'one team' approach for each and every client. With unsurpassed expertise and exceptional knowledge, we are experts in legal recruitment and search.
Fox Rodney is here to support your legal recruitment needs. With us you can Search. Discover. Connect.