Summer is the time for fun, relaxation and making memories... or that's what it's supposed to be. But for some of us unfortunate students, it's time to start thinking about, and potentially plan, our dissertations. The thought of a chunk of work worth a potential 40 credits can be extremely overwhelming. So here are some tips to help you stop panicking and start planning your work - whilst not distracting you completely from your precious time off.
1. Get yourself into a routine
However mundane it may seem when it's bright sunshine outside, an hour a day can go a long way. Put aside a daily time slot that can be dedicated to thinking about your work. Writing this in your diary can be a good way to help you keep yourself aware of your routine, whilst planning summer events. Failing that, set a reminder on your phone for the same time each day. Then, find a quiet room for an hour, ask no one to disturb you, turn off your phone and work with no distractions. If you don't like revising in complete silence, listen to some music quietly - headphones will help to silence out any other off-putting noise. It may take a while to get used to working on your dissertation, so it is best to start now rather than getting thrown into the deep end when you start in September/October.
2. Set yourself dated challenges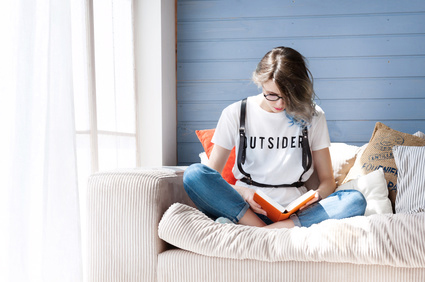 It may seem slightly nerdy and/or keen, but this is a great technique for keeping on target with your work. Deadline dates could be for things such as finalising your topic, concluding on your working title, or coming up with research questions. Rewards can be a great technique for motivation, and creating an incentive for yourself, big or small, will help to push you through. Plus it's a good excuse to buy that new dress you like... by September you'll be well-dressed, and well-prepared (but probably broke)!
3. Talk to your Dissertation tutor
Some universities allocate 3rd year supervisors before you break up, or at the start of summer. If you have no idea where to start, then they are the key to carrying you through. Tutors can help you with your research topic, show you where to begin, offer relevant reading, as well as highlight the best way for you to start planning. On top of this, try and grasp where you are expected to be by the time the year starts this Autumn. If you still have any old notes or practice exam answers with grades look through them and think about what modules you enjoyed most and did well on. Your dissertation is a big piece of work, so it's best to ensure you choose a topic that you know you will enjoy.
4. Talk to you course mates
At the end of the day, you are all in the same boat. Have discussions about course topics and what you feel you enjoyed or excelled in. Sometimes a conversation is the best thing for motivation - and inspiration - as often your coursemates will remember topics you have forgotten. You can also help each other get through the stress, whilst having a small catch up on summer gossip.
5. Go to the library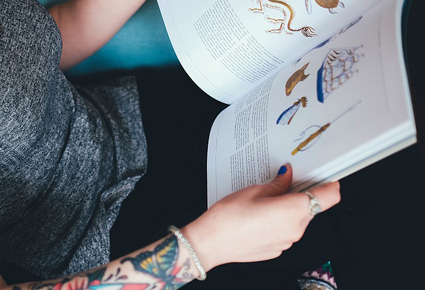 The best ideas are often ones with a lot of prior research. We know it's summer, and in our minds that means there are cobwebs on the books - but trust us, it will help! So stop procrastinating with those contour tutorials and give it a go. Visiting the library at a time when you're on your break can also make you feel very accomplished in yourself, so even if you still leave unsure about your dissertation, at least you'll feel studious.
6. Familiarise yourself
Most students have never read, let alone written a dissertation piece. It is a good idea to have a read of students' work from previous years to understand and grasp what is expected of you. Try to have a look at pieces of work that were awarded different grades and compare them to each other. This will give you an understanding of what qualities the best dissertations have, as well as highlight some key errors to avoid. Again, emailing teachers can help you get hold of these documents - failing that, online or library research will always generate good results.