For many, the student loan is the first big loan to make an appearance in the bank account. This just makes the temptation to treat yourself to something you've been unable to afford for a while all the more tempting! The possibilities may seem endless, but reality will soon hit when the start of term drops rent, living costs, educational materials, and that cheeky takeaway you really fancy in your lap.
So, what are the best ways to make the most of your student loan?
It would be lovely to imagine it going into a perfect budget spreadsheet, or put aside into other accounts. However, it's just as important to use this loan to make the most out of your student experience! When else are you going to get the pleasure of balancing the cost of club nights versus the weekly food shop?
Whichever way you play it, a bit of core budget planning will go a long way. So, here's a rundown of the best ways to incorporate your loan into your budgeting.

Essentials
One of the best ways to spend your student loan is quite simple: on the essential parts of being a student. There are so many Student Budget Shopping Tips that will help you learn to save money at university, but a portion of your loan should go always towards your rent (if you are not commuting from home or doing an online course), food shopping, and any books/textbooks you may need to complete your assignments. These are some of the more boring expenditures, but without them, you wouldn't be a student at all!
Top tip for budgeting essentials: ensure that a portion of your loan is set aside to account for the essentials. The fun stuff can be accounted for later!
Functional
Following on from the less exciting essentials, the next best way to spend your student loan is on the things that are going to be lifesavers as a student: your functional costs.
This might include transport if you have to commute to campus. A bus pass or a 16-25 railcard might be needed here. It's also a good idea to plan for the unexpected, such as setting money aside in case you need to pay for laptop repairs. This part is important because your future self will thank you for using your student loan for things that will make your life as a student that bit easier.
Luxuries and Comforts
Thinking about things that make student life easier for you; it's also a great idea to spend some of your student loan on making your accommodation more homely. You could invest in some décor for your room, like photos of family and friends, nice bedding and clothes, like a new coat or new pair of shoes to replace the ones with holes in. These are all things that might make your first time living away from home a little bit more comfortable. Of course, these are more optional uses of your loan, but spending a small section of that loan on things that will make you feel more at ease can be worth every penny.

Societies
Moving away from your family to a new area will bring a vast variety of new experiences and opportunities to try. Therefore, it's not a bad idea to section part of your student loan to Make the Most of Student Societies or join a gym. Whether it's joining a gym for the first time or becoming a member of the university debate club – the cost of gaining this new experience is usually a small price to pay out of the loan at large, and arguably so worth it!
Fun!
Finally, there is no way this list could miss off the fun ways you get to spend your student loan. Indeed, arguably one of the best ways to spend your student loan is to grant yourself, in the budgeting stage, a portion of the loan dedicated to those trips out to cafes, bars, pubs, clubs, and restaurants.
It is a good idea to have money specifically set out for those activities to do in your downtime with friends, because as much as the rent and books contribute to your identity as a student, so do those connections and memories you make along the way.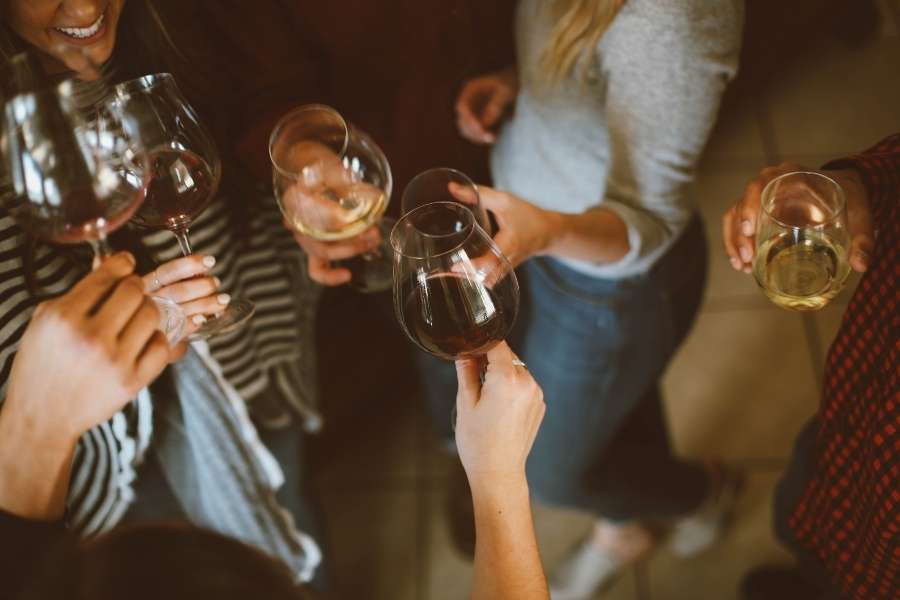 It may seem overwhelming when the student loan sum floods into your bank account, but the best way to make the most of it is to break it down. Consider what order you will spend it in, and what is most important to you, whilst always remembering the essentials.
At the end of the day, the student loan is there to help you make the most of your time as a student. While, yes, you have to spend a large sum of it on rent and that expensive textbook, it also means that you can go to the Friday night pub quiz and that new society you wanted to join.
Enjoy reading this? Why not try: 10 Part-Time Job Ideas to Keep You Going at University