Local Government Association Graduate Scheme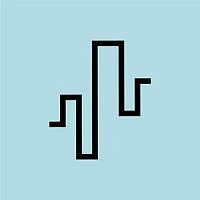 Pathways to Planning scheme
Pathways to Planning is a new graduate scheme for the next generation of planners, fast-tracking the careers of talented individuals into an exciting, rewarding career. We recruit graduates from all backgrounds, universities, and degree disciplines; our aim is to reflect the diverse communities that councils serve.
What is planning?
Behind every community lies built and natural environments which shape the way we live our lives. Who determines how our homes are built, our cities structured, our green spaces maintained, and our local areas linked together? Whether it's our commute to work or our ability to cope with climate change, this is the mandate of a planner.
Planners shape communities and protect the environment, providing a sense of place for people today and in the future.
More about the Pathways to Planning scheme:
Salary/Benefits: All graduates hired will be paid a minimum salary of £26,000. Councils offer a generous package of annual leave, and flexible working is often characteristic of the organisation.
Eligibility: To apply, candidates will need to have a 2.1 undergraduate degree in any subject by autumn 2023, and will be required to provide documentary evidence of their entitlement to work in the UK. Pathways to Planning is unable to sponsor visas. If any applicants have the right to work in the UK but would be considered an international student for the purposes of postgraduate study, they may be liable for the additional cost of course fees (i.e., any cost above UK domestic student fees).
Structure of the programme: Once passing our assessment process, successful candidates will be employed on a three year fixed-term contract at a council and gain varied work experience across different specialties within planning departments. They will be mentored by more senior members of staff within the planning department, and supported through an introduction to planning course provided by the Pathways to Planning team.
Learning and Development: In September 2024, graduates will start a fully-funded Master's course in planning with the support of their employing council. Once trainees have finished their postgraduate study, they are on track to become fully accredited planners and then able to progress into more senior roles. Council planning teams have excellent career progression routes, and a vested interest in seeing their Pathways graduates succeed.
Council Partners: At least 20 different council locations will be available for the first cohort.