Frontline Company Profile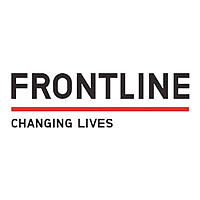 What We Do
Frontline is a social work charity working to ensure that all children in England have a safe and stable home, and that their life chances are not limited by their social or family circumstance. We create social change for these children and their families by developing excellent social work practice and leadership through our programmes and by building a movement of leaders in social work and broader society as part of our Fellowship. In order to achieve this, we aim to have 4,000 impactful fellows by 2025
One way we work towards this mission is by recruiting and developing high-potential graduates to join the social work profession and provide life-changing support to those who need it most.
During the two-year Frontline programme, you will work directly with children and families. After your first year you will qualify as a social worker and after your second you will have completed a master's degree. You will develop the social work practice and leadership skills to bring about change inside the social work profession and beyond.
Our Impact
Over the last seven years, we have grown all of our programmes, with more than 1000 alumni becoming part of our Fellowship.
An estimated 98,000 children have been supported through participants, fellows and leaders on Frontline's programmes.
There has never been a greater need for social workers who have the skill, confidence and time to help families make positive change in their lives.
View Frontline Graduate Opportunities: