Frontline Company Profile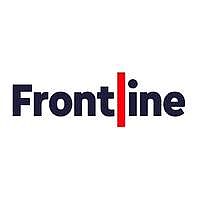 At Frontline – England's largest social work charity – everything we do aims to make life better for children who need a social worker, to help keep them safe from harm and to give them every possible chance to fulfil their potential.
Each year, our nation's social workers support hundreds of thousands of children who do not have a safe and stable home, and make a real difference to their lives, and to those of their families. Our mission is to create social change for children and families, by developing excellent social work practice, leadership and innovation.
Our Frontline programme offers two years of intensive, paid training and a fully funded Master's degree with Lancaster University to develop the skills you'll need for a career in social work. Upon completing our Frontline programme you'll be part of a new, diverse generation of social workers who help create positive, sustainable change for children and families.
We also offer insight events, paid internships and paid roles on campus, to help you build the knowledge and skills to thrive in a social change career.

View Frontline Graduate Opportunities: