Forestry England Graduate Scheme Profile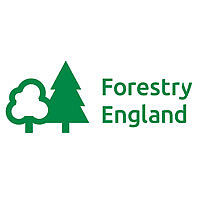 Forestry England
Forestry England are part of The Forestry Commission and manages the public forest estate in England and all the associated commercial and business interests. The 254,000 hectare estate is the single largest landholding in the Country, comprising over 1,500 separate properties including some of the finest woodlands forest and open land in England, a wide range of housing and commercial property, and a variety recreation/leisure businesses.
We are looking for an outgoing, professional and enthusiastic person to join our two year graduate programme for 2019, with one eye on becoming a senior leader in the organisation.
Graduate Programme
What will you do on our graduate programme?
This is a permanent appointment starting with a two year programme that will give you varied, stimulating and challenging work. It is a great opportunity to learn more about the public forest estate in England and all that is associated with the commercial interests.
You will work in an operational forestry environment ( at managerial level) so you will need to quickly learn a wide range of forestry terms, skills and knowledge that will help you manage tasks from fencing, planting and felling operations to community consultations and staff management.
You could be working outdoors for around 40 - 60% of your time. However, there will also be periods that are more indoor based and involve managing small to medium sized projects effectively and efficiently in a supervised situation to ensure we deliver in time and on budget. You could be involved in writing a policy document on a subject such as recreation facility management, pests and diseases, sustainable forest management or community development.
A graduate's experience - Miriam Jones-Walters
"I joined the Forestry Commission Graduate Development Programme in July 2016. I didn't take the traditional route onto a Graduate Scheme straight from university; my degree was in Natural Sciences and after graduating I worked as a research assistant and put more of my time and energy into sport than my job.

After deciding to focus more on my career, I looked at graduate programmes as a way to completely change sectors. As I didn't have a background in Forestry, it wasn't something I had considered before however the advert caught my eye amongst big companies, banks and consultancies and in the end it was the only scheme I applied for.

My first placement was in the South England Forest District where I spent time in a number of operational roles. I was based in the New Forest, which is a unique and beautiful place and everything I hoped Forestry England would be! The year was not without challenge, I was required to quickly learn a huge range of new skills in operational forestry; but was supported by training and extremely knowledgeable and supportive colleagues.

Year two took me to the National Operations Team in National Office, Bristol. Whilst this placement required more time behind a desk, the steep learning curve continued and the daily challenges went from wading through waist deep brambles marking trees to presenting to the Executive Team. Towards the end of my two years I was successful in securing another very different role, and I am now working in the policy side of the organisation on EU Exit and future land management.

My overall experience of the Graduate Development Programme is that you get out what you put in. It offers amazing opportunities for those willing to push themselves out of their comfort zone to reach them. I am excited about my career ahead with the FC; I love being part of an organisation full of passionate and committed people who love what they do and that has a clear mission to benefit both people and the environment."
View Forestry England Opportunities: