Forestry England Graduate Scheme Profile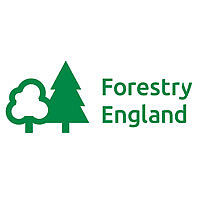 Forestry England
Forestry England are part of the Forestry Commission and manages the nation's forests and all the associated commercial and business interests. We care for more land and trees than any other organisation in England. We manage over 1,500 forests including some of the finest woodlands and open land in England, a wide range of housing and commercial property, and a variety recreation/leisure businesses.

We are looking for an outgoing, professional and enthusiastic person to join our two-year graduate leadership programme for 2021, with one eye on becoming a senior leader in the organisation.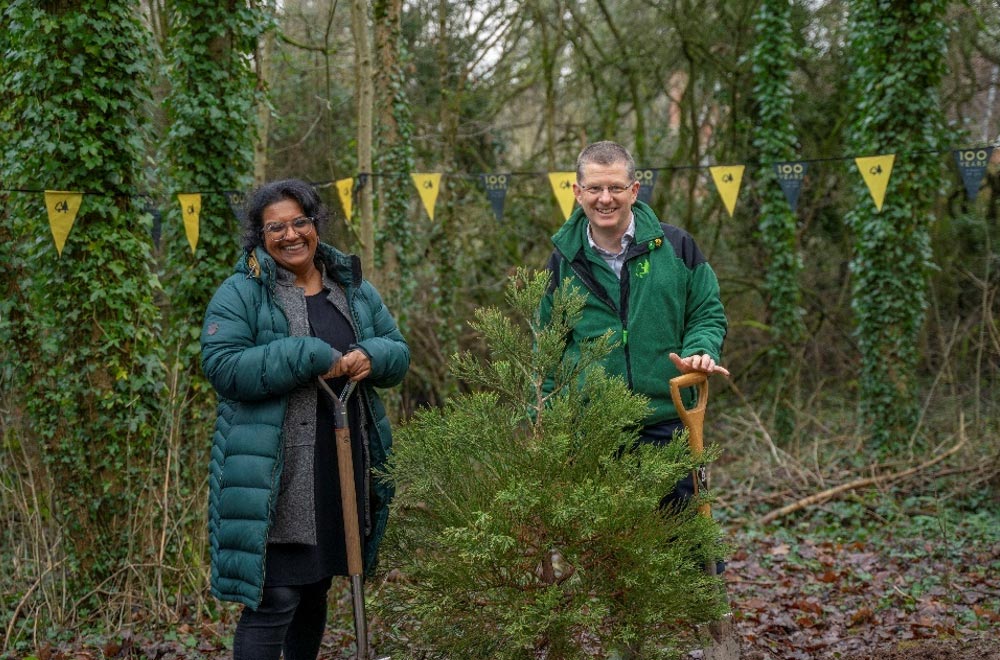 Forestry England's Director of Centenary & Head of Corporate Affairs, PK Khaira-Creswell (left) and Chief Executive of Forestry England, Mike Seddon (right) at a centenary planting event to celebrate 100 years of forestry.
Graduate Leadership Programme
What will you do on our graduate leadership programme?
This is a permanent appointment starting with a two-year programme that will give you varied, stimulating and challenging work. It is a great opportunity to learn more about England's forests and all that is associated with the commercial interests.

You will work in an operational forestry environment (at managerial level) so you will need to learn a wide range of forestry terms, skills and knowledge that will help you manage tasks from fencing, planting and felling operations to community consultations and staff management.

You could be working outdoors for around 40-60% of your time. However, there will also be periods that are more indoor based and involve managing small to medium sized projects effectively and efficiently in a supervised situation to ensure we deliver in time and on budget. You could be involved in writing a policy document on a subject such as recreation facility management, pests and diseases, sustainable forest management or community development.
For more information on the graduate leadership programme please visit the Forestry England website.
Applications for gradute leadership programme opening on 4th of January 2022. A reserve list may be held for a period of 12 months from which further appointments can be made.
Graduate's Experiences
Eliza (Graduate Trainee 2019-2021):
"I was based in the East District for my first year and began in the Thetford planning office. It was a steep learning curve to understand the basics of how a forest is planned and managed, but after a few months I had already picked up most of what I've needed since. There was a good mix of indoor and outdoor tasks; from forest resilience research and developing a ten-year woodland plan, to checking natural regeneration rates in ancient woodlands and spending time with wildlife rangers understanding deer population management.

After Thetford, I went to assist one of the small rural teams, who were really generous with their time getting me up to speed. This role included carrying out site surveys and supervising contractors that were carrying out ground preparation, tree planting and harvesting works. Halfway through my first year, I joined the Thames Chase team and took on the role of Project Manager for a new woodland creation site. Again, a challenge to get up to speed, but hugely rewarding to be part of such an exciting project."
David (Graduate Trainee 2019-2021):
"Within the first year of the program, I was based in the South England Forest District and based out of the district head office in Lyndhurst, in the heart of the New Forest - arguably one of the most beautiful areas in the country! I started my time within the South getting to grips with a range of different forestry planning tools and processes used by the planning and operational teams. This put me in a good position when it came to more operational forestry roles which I took on later in the program.

As my time within the South district progressed, I moved from the Planning and Environment team, onto the Recreation and Public Affairs team and then finished with the Forestry and Land Management team. Within these departments I worked on numerous projects including supervising operational forestry contracts; project managing the districts' unauthorised mountain bike trail project; and gaining line management experience at a forest visitor centre - to name just a few."
Jemma (Graduate Trainee 2018-2020):
"I started the Graduate Leadership Programme in July 2018, just after graduating with a BSc (Hons) Geography degree. My degree had not involved any forestry courses however I was drawn to the Recreation and Environmental areas of Forestry England's work.

After an exciting first year in the South District – working in the New Forest, Isle of Wight, and Solent area, I joined the National Operations Team in Bristol for my second. Although this meant working a lot more in the office, I was surrounded by senior staff and had ample opportunities for further developing and establishing myself within Forestry England, and manage some large, organisation-wide projects.

The skills I developed and new experiences I gained on the Graduate Programme set me up really well for obtaining my next role in Forestry England. Mentoring, training, and support is available every step of the way. The breadth and quantity of projects and work to get involved in really helps you build a solid understanding of both the organisation and the path you would like to lead onward in your career."
You can read the full stories of our current and past Forestry England graduates here.