Enterprise Rent-A-Car Profile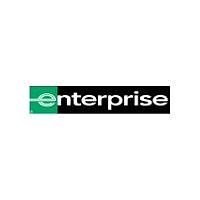 About Enterprise Rent-A-Car Graduate Careers
From our senior leaders to our apprentices, Enterprise gives everyone the freedom to explore their potential, and the opportunities they need to rise to new challenges and take their skills to the next level - because their growth is what makes Enterprise's growth possible.
Nowhere is this philosophy better illustrated than in our approach to graduate careers. When people join our award-winning Management Training Programme, we empower them to start contributing right from the word go. It helps that we are divided up into smaller, local branches, so our graduates gain the skills and experience needed to run their own business in as little as two years.
As a Times Top 50 Employer for Women for 15 years running, Enterprise has created a work environment where women thrive and are encouraged to rise to new levels in their career, thanks to support of both management and their peers.
Enterprise is also still family-owned. This allows us to look forward even more confidently to the future, providing the stability we need to pursue the long-term good for our business, our employees, and our customers, even in these challenging times.

Join Enterprise on our Graduate Programme and become part of the new generation helping us write the next chapter of our success story.