Having only just shaken your freshers' week hangover, you're now presented with the tricky task of singling out which one of these new characters you want to live with for the following year. As your only responsibility of first year (apart from achieving a mighty 40%), renting your first student property is a pretty big step into the real world. The race to find a living space begins - yet panicked decisions will come back to haunt you... So listen up if you plan to survive the horrific house-hunting season (from a very hard done by second year).

Talk to people
Ask students in the years above for their advice on where to live and what agency to go with. They've lived through the panic already and will be able to tell you who to avoid and which landlords are as useful as a chocolate teapot. Your University will most likely have a housing office that you can pay a visit to, often run by fellow students, so give it
a try.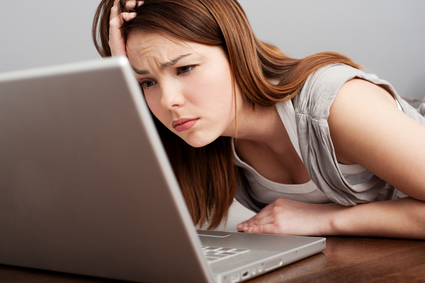 Take photos
When it comes to looking around a potential property, make sure you take photos. Chances are you'll see three houses per day, so they'll all merge into one by the evening. Also, letting agents will hurry you along if the house isn't in a great condition, so take time to hold back and photograph each room. Sometimes after putting down a deposit you're not allowed to see the house until you move in, so having photos will help you to remember what your new place actually looks like.

Look for problems
It's a student house. It's not going to be in perfect condition. Marks on the floor from previous parties are acceptable, but peeling and warped wallpaper is usually a sign of previous/existing damp. Check for holes in walls and ceilings and any threatening, inhuman smells. Landlords think they can get away with these things just because we're students. Which brings me onto my next point...
Look for mould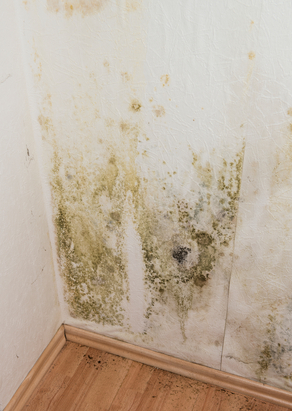 To be cautious, check every corner of every room. If there's mould in one, there's a chance in will spread to the next. Mould and damp are incredibly dangerous for your health; you don't want to be reliving fresher's flu without even leaving your house. If that doesn't faze you, I've seen some horrific photos of people's clothes consumed by black and blue layers of fuzz... And it's not pretty.
Don't panic!
Don't settle for the first house you've looked at just because all your other friends have secured places (guilty!). Look around a few and compare to see which is best suited and in the best condition. Also don't believe the myth that the agencies will run out of houses and you'll end up homeless. Agencies release new houses each month right up until the typical move-in day. The nicest house in the whole of your city might be released as late as June - so hold on!
Take photos (again)
Come move in day you'll be filled with excitement for the new year and planning where you're going out for your reunion. But make sure you take photos of everything in the house as you arrive. This is so you have proof of the way the house was in case the sneaky landlords accuse you of creating damage that was already there. They'll do anything to keep your deposit.
Report all problems
If something is damaged or not working, it's important that you report it and take photos right away. If there's no reply, keep calling and emailing until you get one. Don't worry about being annoying; call your landlord every day if you have to! In my experience, the landlords will only come round if your ceiling falls through (yes...this happened), and only after sending a large amount of angry emails with photos as proof. Regrettably, I wish I had someone to tell me these things before I rented. But if you follow these tips, you'll be fine. Oh, and good luck.