Long summers are one of the biggest benefits of being a student. Although some of your time may be taken up by internships, a part-time job or even summer school, remember that the long 14-week break is your time to enjoy yourself as well! To help you make the most of your time off (and your lack of cash) here is your essential guide to a cheap student summer!
1. Go on a bike ride
Bike rides are a great way to have a great day and exercise. Try and get together with friends, take a backpack with some food and make a day of it.
2. Take a scenic walk
Lose yourself on a beautiful scenic walk. Take a leisurely stroll in your local area and find places you've never noticed before, or even search for a popular trail through the countryside. These are easy to find, whether want to stay local, or are willing to venture out. Just do an online search and you'll find that the options for scenic walks are endless. If walking for the purpose of walking isn't your thing, maybe end your trek at a cosy village pub for some lunch and a pint.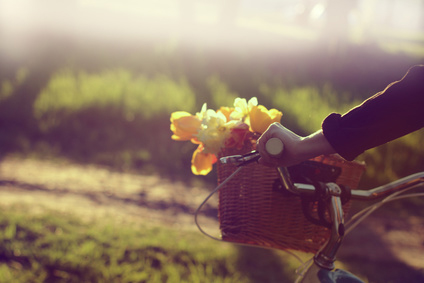 3. Have a picnic with a view
Find a good location, hopefully with a nice view, or failing that, a nice sun spot. Maybe take some speakers, a few bottles of beer and a frisbee for some chilled summer vibes. Relax with friends, family or your partner, and admire the scenery. How about you also challenge yourself to steer clear of technology for a few hours, and soak up some nature? If not, just use this time outdoors to catch some Pok?mon.
4. Go camping
Even if it's in your own back garden, a night under the stars can be great fun, especially if you complement it with marshmallows. Do some research on campsites near you - they are often extremely affordable, and even more so if there are a few of you - plus, they allow you to take your own food and drink.
5. Get creative
Find your inner Picasso. Get imaginative and make something unique, such as something for your new room next year. For example, homemade bunting or fairy light peg pictures. Searching
student room ideas
on sites such as Pinterest will give you a great starting point. Getting creative doesn't always mean a hot glue gun, glitter and mess - maybe pick up a cheap photography book from a charity shop and give it a go with your smartphone camera, or a cheap disposable. Some big stores and supermarkets offer inexpensive photo printing too.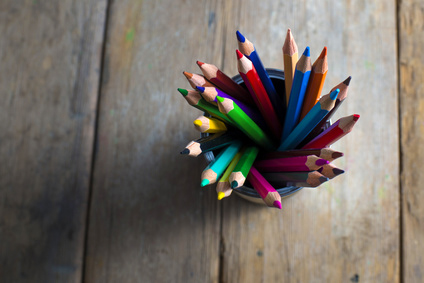 6. Get some useful experience
Get in touch with experts in a subject of your interest, such as marketing or finance, and ask if you can shadow them for the day to get a feel for what the job involves - look up JobShadow for more information. You can try and find an internship, paid or unpaid, within a chosen industry too, which will give you excellent commercial experience for your CV. Or even find volunteer schemes for a good cause- these can be really rewarding and often help with aiding students find their feet in career paths. If you choose to go abroad, some volunteer packages offer to pay for flights and will set you up for accommodation and board. Unpaid experiences like these, whilst simultaneously helping a community, can be great for your CV when you come to graduate.
7. Read!
You've probably been reading all year, but this time, do it for leisure. You may feel fed up of reading, but there's nothing quite like getting lost in a good book - and ignoring your phone for a while!
8. Look for cheap local gigs
Summer is the season of music. With constant festivals happening across England, try and get together with friends to enjoy them. Another cheap musical option is open mic nights; often free and guaranteed to create a few laughs and/or singalongs, open mic nights are a fantastic way to spend evenings with friends.
9. Look into comedy nights
Comedy nights can often be extremely cheap for students or under 25s. With new comedians performing every week, they can be a great activity to return to continuously over the summer.
10. Visit relatives
Being away for university means being away from family. Try and get to see them as much as you can over summer, as September will come around again soon enough. If you have relatives who aren't in your local area, this can also be an excuse for a mini holiday. Plus, family visits often come with an abundance of free food!
11. Plan your next birthday
Whether your birthday is soon, or 12 months from now, it's often stressful to work out how you want to celebrate - especially if you are back at uni with assignments and work to do. Come up with ideas now; this way you will have plans to choose from when the day comes around. Depending on what time of year your birthday falls could determine what you choose to do. For example, if your birthday is during exams, plan something big for after, like a bar crawl, or even plan a meal to take people away from revision. Summer birthdays are always difficult, but try to find out your core friends' plans and organise something in the sun.
12. Have a staycation
You don't always need money to enjoy yourself. How about replacing the plush summer vacation for something a bit more local? You're most probably surrounded by sights, historical landmarks, and fun activities, without needing to travel that far. Turn yourself into a tourist for a day - it's probably been a while! Maybe spend it with a uni friend who hasn't visited your home town before and can join you in checking out all the touristy spots. Do you have any more cheap student summer ideas? Let us know via twitter:
@thegrbteam