It might seem weird to use your phone for "phone calls", but in recruitment, it's how we like to work. Phone interviews are an inexpensive and time-reducing way to assess a candidate's suitability through the way they conduct themselves on the phone. Most recruiters have too much on their plate to conduct interviews all day every day, so they like to save time and pre-screen potential candidates in this way. This is your time to shine, and potentially your only shot to impress them. So it's time to get preparing with these 9 easy tips...
Before the call...
1. Get dressed and stand up
It may sound pointless, but by standing up, you will feel more professional. Yes, you might be in your room, but if you're out of your pyjamas and on your feet, you're more likely to feel like you're having an interview and act politely, professionally and conservatively. After all, you don't want to come across as too casual.
2. Check your phone signal
Make sure you can find (and maintain) a quiet space. Once that's sorted, get someone to call you and check that your phone is working, and that the line doesn't make you sound like a Dalek.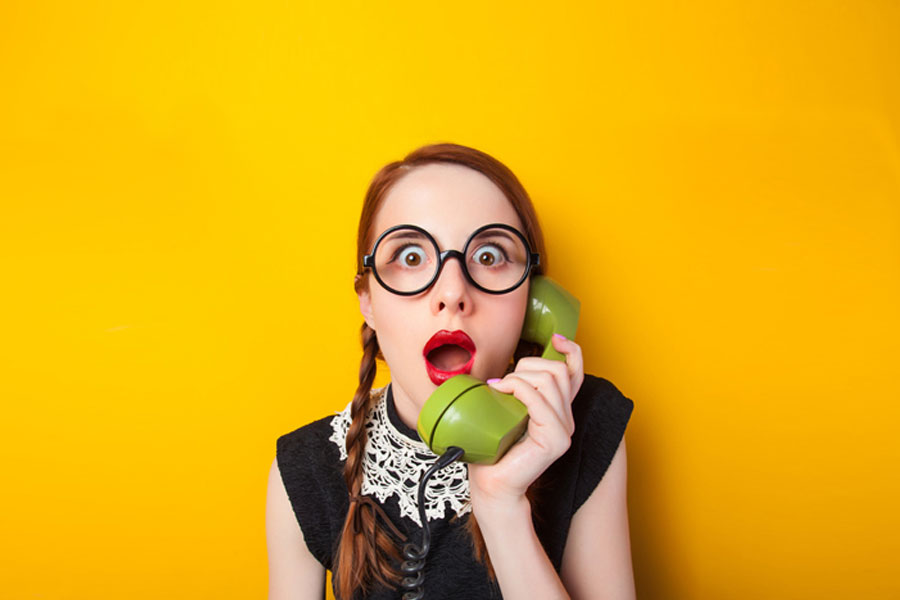 3. Make sure you are ready
Have a copy of your CV, the job description, and some prepared answers/talking points nearby. That's the beauty of a phone interview, you can have all your preparation to hand; you've just got to convince them that you don't.
4. Does your answerphone message sound professional?
In the unlikely event that you miss the call, make sure your answer message is either professional e.g. 'This is Lucy Cohen, please leave a message' or at least set to the default e.g. 'This is the messaging service for 07...'
5. Prepare questions to ask them
As this might be your only shot at impressing, go above and beyond by preparing some of your own questions. An example might be: "Do you have any concerns about my application?" These types of questions help to demonstrate a keen interest in the company/role and allow you to assess whether the job is right for you too.
6. Prepare to answer these questions
During the interview, they could be looking for communication skills, confidence, cohesive answers to common questions, or an intelligent response to an unexpected question - or a mixture! In this vein, prepare for everything. But, there are a few key areas that you must prepare to speak about if you want to stand a chance:
Why you want to work in this sector
Think about what makes up this particular sector, and have answers prepared that prove your interest. For example: If applying to the Financial Services industry, you can talk about your interest in the stock market, the finance magazines you read, any shares you own/have owned, anything relevant you've seen in the news recently, or any relevant work experience or internships that you might have etc.
Why you want to work at the specific company
Look, we get it. You don't want to work at one company for your entire life, and they also know this. But you still need to act like it. According to the AGR, if a company were to hire between 1-25 graduates per year, the average cost to hire would be almost £10,000 per person. So a hiring manager or recruiter is looking to hire the right person the first time around... and someone who plans to stay at the company for a while (so they don't have to find anyone else too quickly!). Essentially, research the company, and flatter their socks off with all your knowledge, even if you plan on moving on in say 2 years' time. Find ammo via their website, their blog/news section, their social media channels, and Google's News tab.
Why you are suitable for the role in question
This is where you should use their job specification and try to relate your skills and previous experience to every little detail that they mention. For example, if one of the role's responsibilities is: 'Visiting clients and building relationships', the employer will expect you to be good with communicating in a professional manner. So, your prepared answer(s) could mention any sales or retail experience you've had, or any leadership positions you've held in the past, as these provide proof that you can conduct yourself well (as opposed to just saying "I'm a good communicator").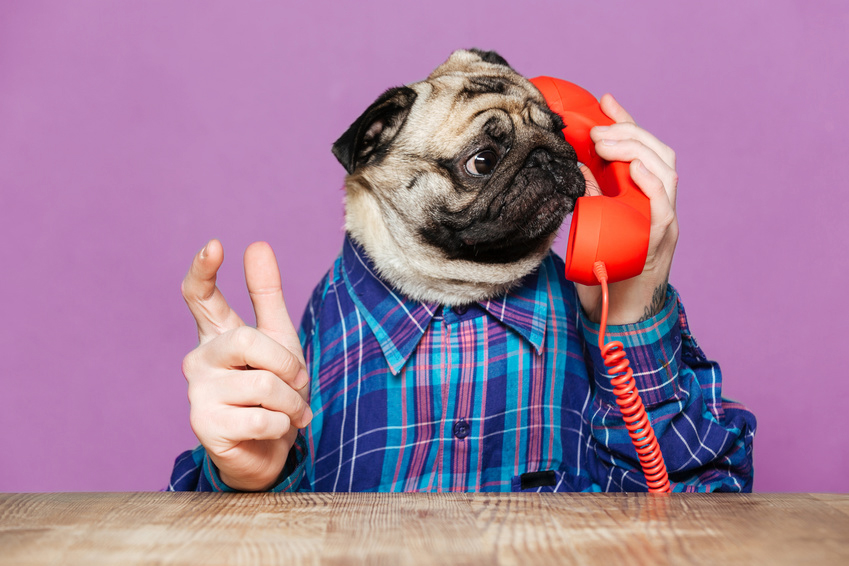 During the call...
7. Make a good first impression
We doubt you've ever thought about how you answer the phone before, but now is the time. We've even got a handy guide for how to answer the phone (and what to avoid). After all, this is the recruiter or employer's first glimpse into who you are, and a bad or good first impression can set the tone for the entire interaction.
8. Build rapport
Even if you're nervous, try and show off a little bit of your personality during the phone call. Take advantage of the fact that they can't see you, relax a little, and then throw in some small talk (even if it's painful, it shows extra effort). Many recruiters spend their days asking questions and listening to others speak, so if you can ask a simple and friendly question like: "How's your day going?" or "Have you got a lot of interviews to get through today?" they will definitely appreciate it.
9. Stay on topic
Make sure that the answers you have prepared are well-structured, concise, and not just stolen off the internet! You don't want to just improvise and end up going off on a tangent, or come across as clichéd. The STAR (Situation, Task, Action, Result) technique is a very good way to organise your points. If you have any more sure-fire phone interview tips, tweet us:
@thegrbteam