You're at work or a long day at university studying (or applying for jobs!). It's about 3pm, your lunch break is over and you're feeling like you need a bit of an energy boost. The classic red bull or sweetie fix is always tempting, but you know you will end up regretting it later. "Gosh I feel sick, I really didn't need those last few Maltesers" - we've heard it all before. So what snacks can you resort to that will give you that instant fix of energy without making you feel guilty afterwards? What you need are superfoods.

Superfoods vary from fruit, nuts, vegetables and even chocolate (we're sure you're happy to hear that), and are highly beneficial to your health. We've picked a range of superfoods that are suitable to eat for each time of the day whilst at work, so your day will be filled with superfood goodness! So push that sweetie stock aside and take note. Here are our five best superfoods to keep you going all day and leave you feeling fit and healthy.


Blueberries: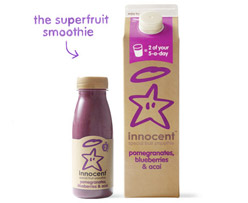 As well as being the most powerful antioxidant fruit, did you know that blueberries are scientifically proven to keep you active in the afternoon? Researchers have found that a helping of blueberries in the morning can boost your memory and concentration levels a significant amount and can keep you going until the late afternoon. Perfect for an afternoon boost of energy!

A box of fresh blueberries to munch on at your desk will do the job, but eat them in the morning for the best results. You can even try a berry smoothie that has blueberries in too. Here at GRB, we love the Innocent pomegranate, blueberry & acai smoothie - can't go wrong with a smoothie!

If you want to really treat yourself, pour some Greek yoghurt and honey into a bowl and mix it with some blueberries. A delicious breakfast treat to kick-start your day!



Nuts: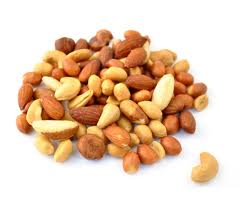 Researchers say that chewing gum increases levels of concentration, as the motion of chewing induces oxygen flow to parts of the brain that control attention, increasing alertness. Instead of chewing gum, try eating nuts. Eating nuts will have the same effects as chewing gum, as the chewing and crunching motion improves your reflexes and keeps you alert.

Packets of almonds, walnuts and cashews hold the most nutrition and are also the tastiest. You can buy small packets of these from any supermarket and they will keep you going throughout the day.


Coconut water: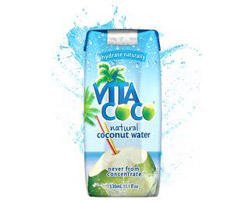 The Brazilians and Caribbeans have known of this super drink for generations upon generations, and now the UK is encountering a coconut water craze. Coconut water is the liquid found inside green coconuts that can be used for cooking, but is more popularly used as a drink. It's rich in potassium which helps the body hydrate easily, so will keep you hydrated throughout the day at the office. Its natural sugars provide energy and plenty of vitamins and minerals keeping you revitalized and its sweet and refreshing taste is a just a bonus!

Vita Coco is a very popular coconut water brand and it comes in plenty of different flavours too - highly recommended!


Salmon: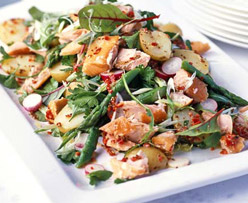 Fish is a fantastic source of protein, vitamins and minerals, but fish that contains omega 3 such as salmon provides a wealth of health benefits. Salmon can dramatically reduce chances of getting heart disease, depression and high blood pressure and is an all rounded nutritious superfood.

Cooking salmon for lunch in the office is probably not the most ideal - takes too long and it will stink out the office. So the night before work, make a salmon dish for dinner then save some for your lunch the next day to eat cold in a salad or cold noodle dish. Add lots of veggies and dressing and it will be delicious! A filling, healthy and tasty lunch - what more could you ask for?

Check out BBC Good Food for salmon recipes, their meal suggestions are always great!



Raw chocolate: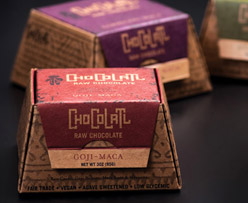 If you're missing your sugary treats, then raw chocolate is your answer.

The chocolate that we are familiar with is raw cacao beans that have been roasted to form cocoa, which is then combined with plenty of sugars and fats. The intense heat during the roasting process reduces the levels of nutrition within the chocolate significantly, resulting in a complete lack of goodness. Raw chocolate however is the raw and unprocessed form of chocolate before the roasting process and is full of antioxidants and essential vitamins and minerals.

Some of the health benefits of raw chocolate include improving circulation, inducing serotonin (the hormone that makes you happy) and keeping you calm - perfect for when you have a stressful day!

One of the best raw chocolate brands is Chocolatl. All of their products are handmade using organic ingredients and are delicious. Consider this as your late afternoon snack!

These are just a few of many different superfoods, do you have a favourite superfood that you would like to share?