Remember those planner diaries your school used to give you to write your homework in? Yes, the ones that you used to pass notes to your friends in class. Planners are actually for adults too, and they're the perfect way to keep your life on track.
Planners are essentially glorified diaries that provide visual 'spreads' of the year, month, week and days. They allow you to mark specific dates and holidays. Most professional planners come with pages for notes, to dos, contact numbers, holiday dates, and budget pages for you to record your spending and keep track of your finances. To make this terrifying process of adulting more fun, they also offer a wide variety of clip in accessories. Carry your entire life in one book by adding to-do-lists, notes and shopping lists. If you don't fancy purchasing these, store some paper clips in your planner's pocket and use them to clip in your own memos.
On an even tighter budget? Read on to find out how to make your own planner.
But first, let's take a look at the types of planners on the market:


1. Professional planners e.g. Filofax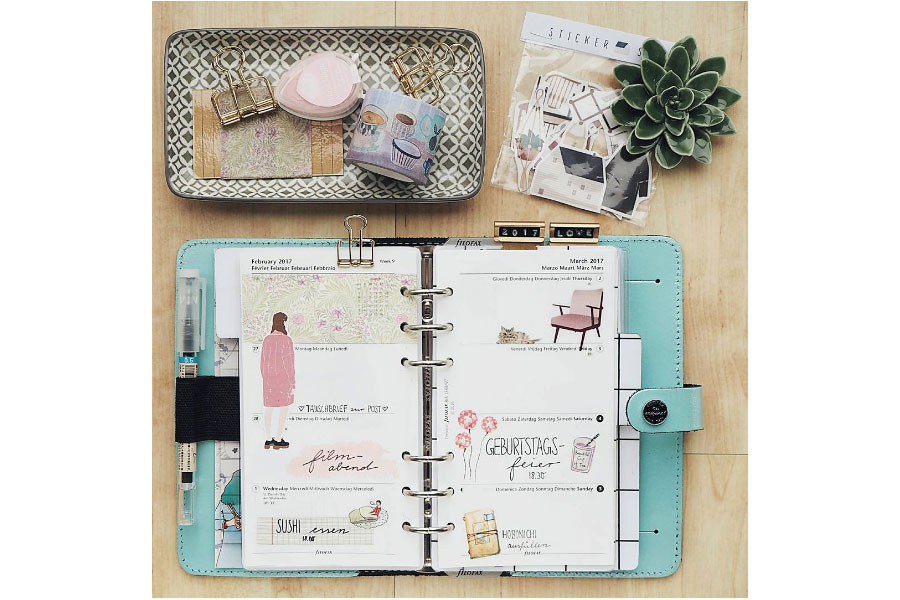 Source: @create.andlove


Filofax call their planners 'organisers' and were apparently a 'status symbol for the 80s'. Luckily, they're still around now, keeping it classy for all your organising needs.
Pros:
Variety of colours, materials patterns and sizes (the pocket and personal sizes are ideal for planning on the go)
Very professional
Comes with clip ins and essential planner pages
Very durable
Refill pages available for every year use
A lot of high-street shops sell the brand (WHSmith, John Lewis, Staples)
Cons:
Quite pricey (cheapest planner on the website is £24.00 but check on Amazon for discounts)
Professional looking inside – no colours
2. Customisable planners e.g. The Erin Condren Life Planner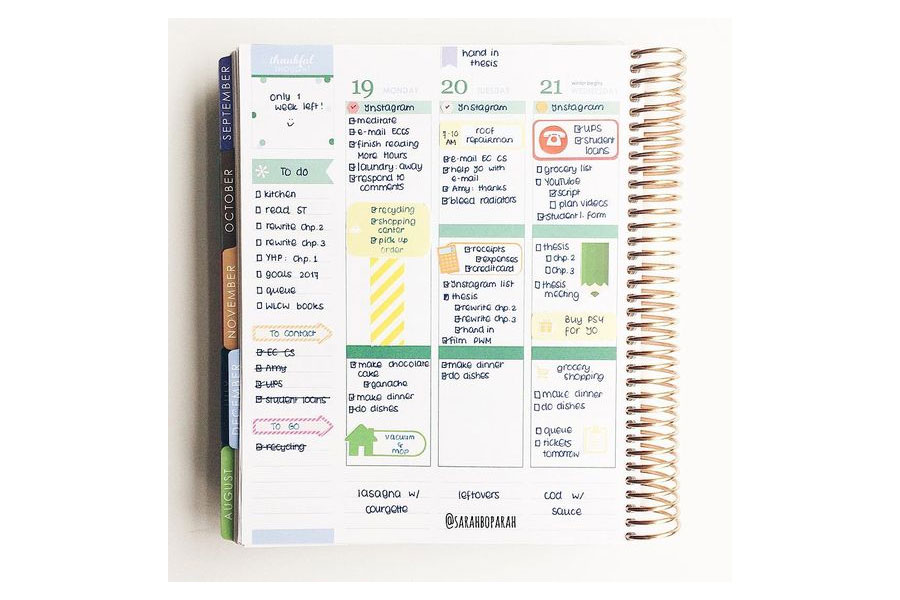 Source: @sarahboparah

Erin Condren releases a new planner for each calendar year, with different patterns and motivational quotes on. You can choose your spreads to be either neutral or colourful, as well as customising the coil of the book and your own interchangeable front covers for a stylish, yet still productive life.
Pros:
Customisable and aesthetically beautiful
Ability to choose whether your spreads are vertical, horizontal or hourly
Comes with stickers and clip ins
Vast array of colourful accessories available
Durable
Spaces for life reflection and motivational quotes
Cons:
One size and one year only – have to repurchase every year
Quite pricey (around £50)
Dispatched from America so have to order on the website


3. Less pricey planners
Try shops like WHSmiths, Paperchase, Amazon or even supermarkets, especially if you're on a budget.
Some popular options include:
Me and My Big Ideas 18 Month Planner – Amazon, £12.50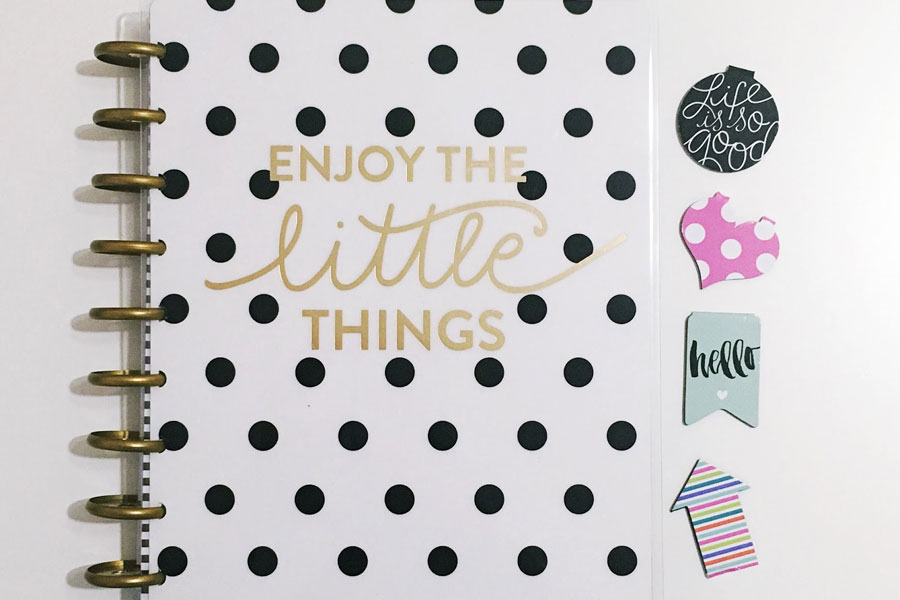 Butterfly A5 Personal Organiser – Paperchase, £12.50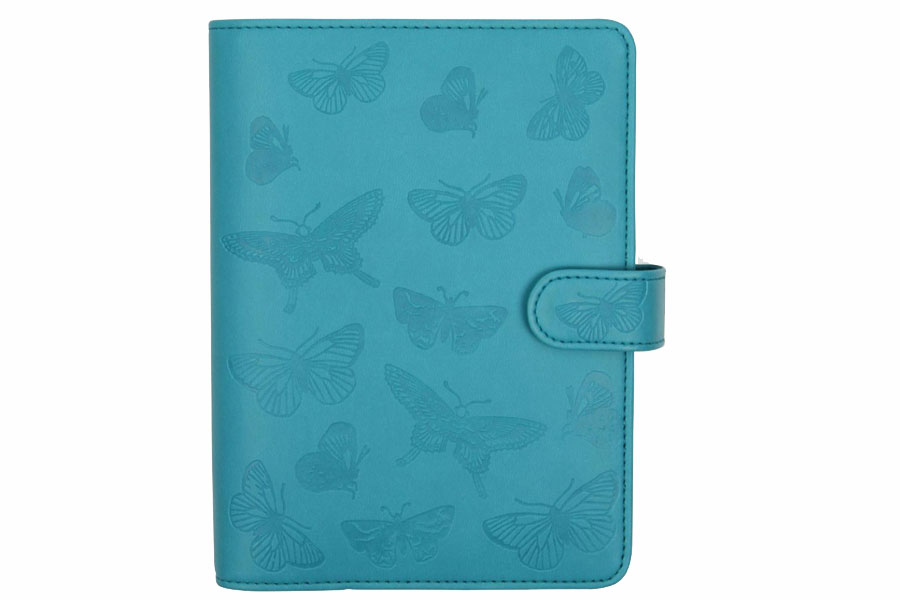 Luxury Planner – Hobbycraft, £22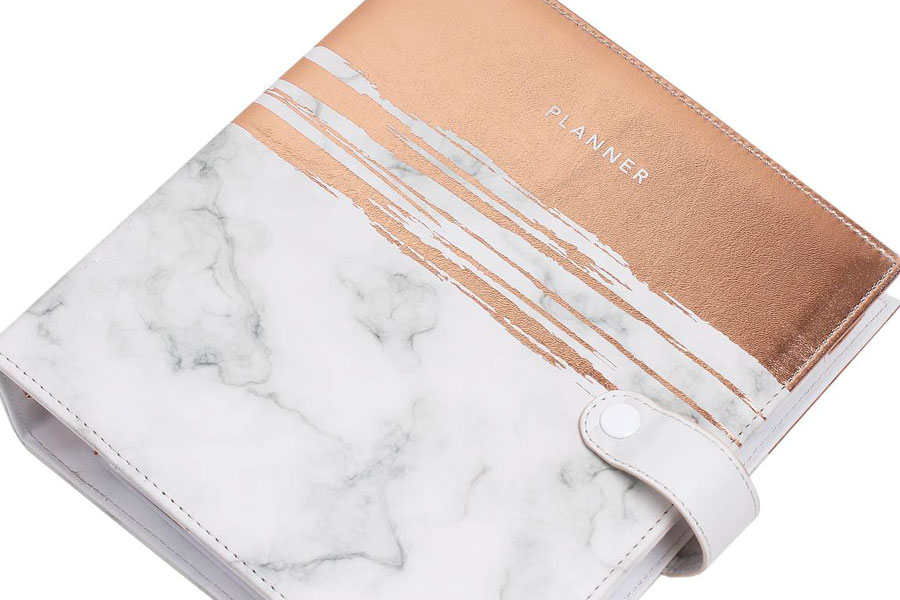 The Happiness Planner - £30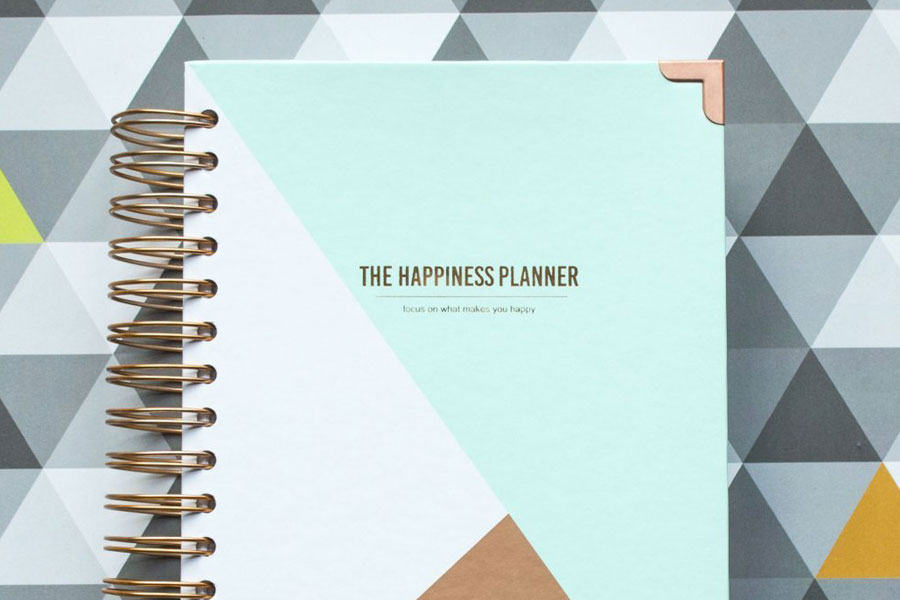 4. Make your own DIY planner for free!
If you're on a budget, it's still useful to have all your lists and goals in one place. Buy yourself a cheap notebook (go for a coiled one so that you can still purchase clip in accessories) and make your own! Write out or stick in calendars, staple cardboard tabs to the sides of your sectioned pages and make it pretty with some cheap stickers and pens. You could create your own inserts on your computer and print them off. Laminate quotes or crepe paper to hold your post it notes on, cut it down to size and hole punch it. Creativity is the perfect outlet for stress!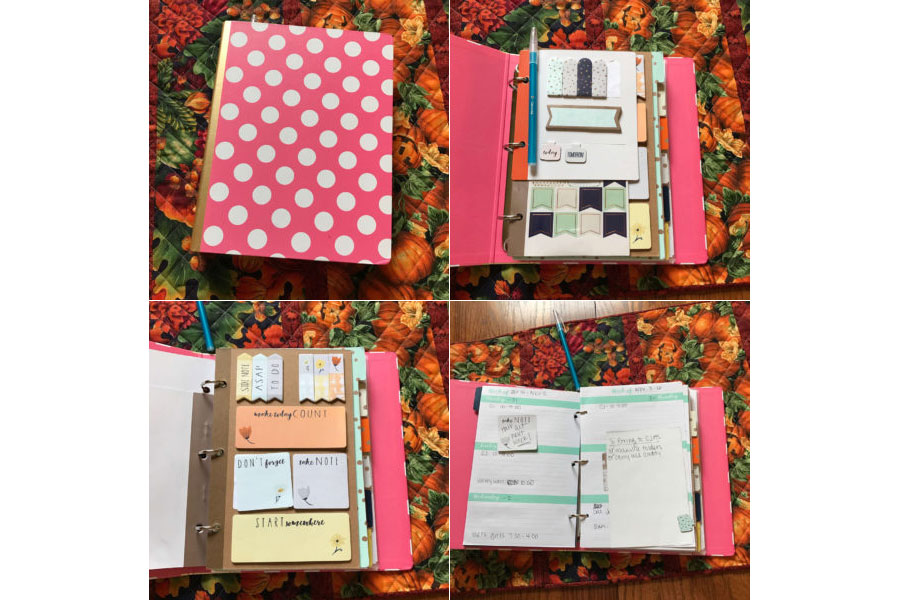 Watch a video on how to make your own planner here or read about it here.
It's scientifically proven that writing things down 'lights up our brains brighter than the placeless, weightless scrolling of words on screens', so whilst it's probably easier to download a planning app, physical planners give you a visual reference whilst stimulating your memory.
Plan your week in advance or try and write lists and jobs for each day down the night before. Revisiting them in the morning will set you up for a focused, productive day.
Ultimately, planning your life out can lead to a productive and creative lifestyle for optimum brain stimulation and achievement. You and your planner will share a deep, emotional attachment of gratitude and trust. Stress should not control your life, you should! So, try investing in a planner to stay organised, set goals and get things done.
About the Author: Hannah is in her final year studying English Literature with Creative Writing at the University of Surrey. Her life goal is to be Meryl Streep in the Devil Wears Prada.
---