Exams are a stressful time for any student - GCSE, A-Level or University. Something about sitting in a silent room, while you're tested on your ability to recall the information you're supposed to have learnt, is intimidating and can leave you feeling stressed, anxious or just generally low. Now, in my final year at university, preparing myself for two 3-hour exams (gulp), I'd like to think that I've learnt a thing or two over the last 6 years, so I thought I'd share some of my favourite ways of getting through. Is this procrastination? Probably. But if you're going to do it, at least make it somewhat productive.
· Talk to the people you take exams with
This can go either way really. Some people panic when they hear the work other people have done, and if you're one of these people then skip down to #2. This one's for the people, like me, who work well in groups. I'm in a group chat with people from my module this year. In the group we ask questions about revision we aren't sure on, share revision tips, share any information that's been passed along by our tutor and we even sometimes book rooms so we can revise together on campus. Equally, sometimes we just have a good old moan about the exam. We make plans to celebrate after each one has finished (burger and a pint after the first exam, anyone?), and we support each other. I appreciate that sometimes its stressful feeling like everyone else is way ahead of the game than you. But there's also something motivating about being around a group of people working towards the same goal and comforting knowing that you've got a support network of people who know EXACTLY what you're going through.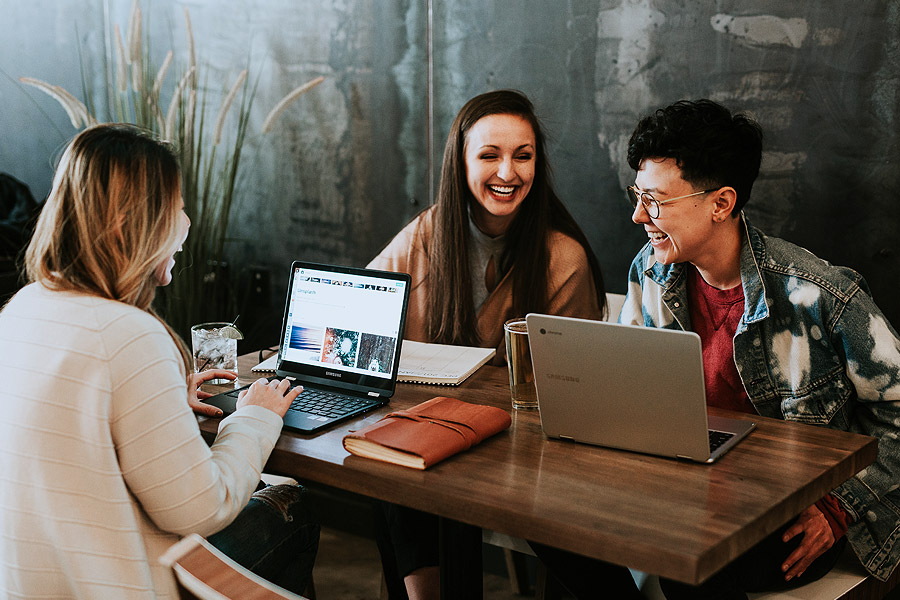 · Remember that everyone works differently
Following on from my first point, in that very same group chat, we've all managed to work in different ways despite learning the same content. Just yesterday someone said they use mind maps, while someone else said they write and rewrite the course until it sinks in. Other people said they do everything on their laptop to save paper. Me? I work on a laptop in seminars and lectures and come revision time I condense relevant information onto flashcards. Mind maps stress me out because I'm a scribbly writer and while bullet points are the neatest way for me to work, I just don't remember things until I've physically written them down. But everybody works differently, in just a group of 16 people alone at least 7 different methods came up. Everyone's brain works differently, so there's no right or wrong way to work. As long as what you're doing works for you, that's absolutely fine.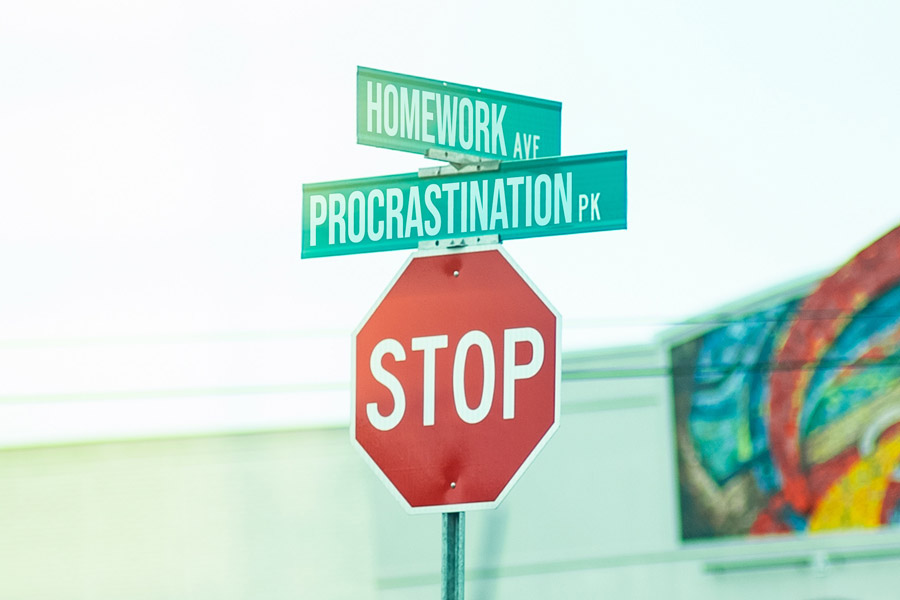 · Don't lie to yourself
Sort of the antithesis of #2, don't pretend you work differently than you actually do. For example, I categorically cannot work in my bedroom. I open my laptop and reward myself with half an hour of Candy Crush. I log in and make myself a cup of tea. What's that? I took too long so it locked and I need to log in again? Damn. Better go to Tesco and get snacks, I'm in for a long day. Might as well watch Friends on Netflix while I'm at it… No, stop it. You know you'll regret it the morning of your exam when you wake up wondering why you wasted all those hours when you could have been working. I don't enjoy writing my notes out, it hurts my hand, but I do it because it helps me learn. I don't enjoy working in my flatmate's room while leaving my phone on my own bed, but I do it because I'm not distracted and I know he judges me if he sees me log into Facebook on my laptop. It's very easy to tell yourself "I'll be fine, I'll get it done, I'll just do X, Y and Z first", but if like me, you're a professional procrastinator, then you've got to remind yourself that right now, just for a few weeks, you've got to do what works, not what's fun. …You'll get to play Candy Crush and watch Friends later. Promise.
· Equally, know when to stop
I am VERY guilty of not doing this one in the past, but more recently I've really come to value my down-time. In my previous blog, I wrote about having a job in third year, so when you combine that with revising, you're not left with a great deal of time to look after yourself. The best way to address this is to use your time wisely. Yes, it's very tempting to stay up till 4am because you're "in the zone", fall asleep at your desk and resurface at midday, panicking because you've lost a whole morning of work time. This last year, I've been treating myself to early nights. Most nights I'm in bed by 10:30/11pm and waking up naturally around 7am or 8am. That gives me both a good night's sleep and at least 14 hours to do what I want with my day, whether that's revising, or even just a few hours to take care of myself. That takes us onto #5…
· Practice self-care
We've all got different perceptions of this. Most of us think of face masks and pampering, but really self-care is just the basics: having a shower, eating 3 good meals, drinking water. When you're at peak exam-mode it's so easy to forget these things, yet if you do it really can affect your mood, your performance, and even how effective the work you're doing is. Your body and your brain will work so much more efficiently if you're looking after it, so go and treat yourself to those 8 hours of sleep. Go and eat that apple. Spend 30 minutes in the shower singing Whitney Houston songs at the top of your lungs if that makes you feel good. Going to the gym is a great stress-buster, because there's nothing quite like running away from your stresses on a treadmill and having a massive bowl of pasta after. Look after yourself, exams are stressful so you're entitled to spend even just 2 hours a day taking care of mind and body.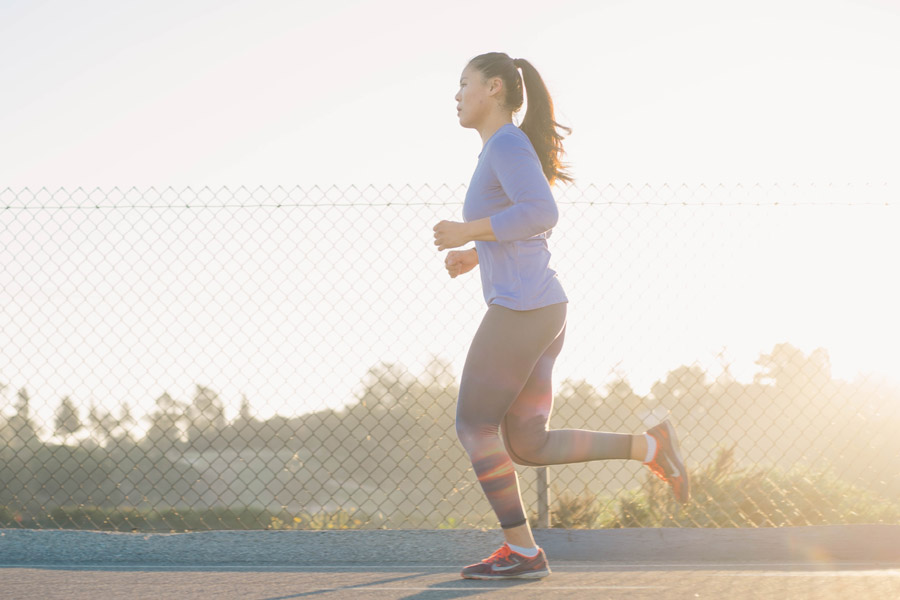 · Give yourself something to look forward to
When the work is piling up, you've already done one exam but have even more after that, it can sometimes feel like the stress is never ending and can make you feel really low. So organise something for the day or your last exam! Whether it's lunch with your friends, a night out, or even compiling a list of shows to binge on when you don't have to revise. This will give you something to look forward to, something to work towards, and something to keep your spirits up when you feel like there's too much to do. You will make it to that last exam, there will be a time when you don't have to revise, and you will wake up the morning after feeling like a huge weight has been lifted. So take advantage of that, and experience a life away from your desk. There is one, and you've just got to make it through these next few weeks of work before you get to live it.

· You got this!
For more exam advice
https://www.grb.uk.com/blog/tags/exams