I was procrastinating in my pyjamas eating beans on toast when my phone rang. At first I wasn't going to answer as it was from an unknown number but I thought I may as well add some excitement to my afternoon and see what they are selling. It wasn't a sales call. In fact it was a voice I recognised, somebody who I have met. It was the Co-founder of a company in which I had interviews for a placement with an offer to work in their Marketing and Recruitment departments. The relief of having my placement year secured encouraged me to wonder exactly what this new opportunity would hold. I began to imagine the office atmosphere: what the employees would chat about at lunch and how often would my managers greet me in the corridor. Suffice to say, that very first day was incredibly daunting. But within 2 seconds of walking through the door I was put at ease; I was greeted with a smile and my colleagues even seemed to know my name. I was finally out of my 'University bubble' and had stepped into the real world.
"I'd always heard the phones ringing, the loud laughter and chatter from the elusive top floor..."
I began my placement in Marketing, where I learnt the importance of promoting a company (and how crucial it is to do it effectively). The company are marketing their services to people like me: students and graduates who mind-numbingly flick through their social media in the hope that something entertaining will pop up. With their attractive advertising, hilarious articles and impressive competitions, there was never a dull moment on the marketing desk.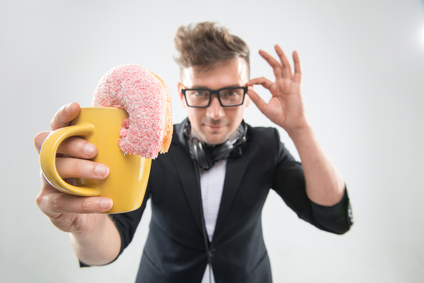 After a few weeks of finding my feet, I was told that I would be joining the Analytical team upstairs. I'd always heard the phones ringing, the loud laughter and chatter from the elusive top floor, so I expected to be a deer caught in headlights - surrounded by all these professionals glugging coffee, typing at 100mph and hiding behind stacks of paper. Thankfully, I was wrong and the atmosphere was great. I could hear some of my colleagues liaising with hugely well-known clients, chatting to candidates about their career prospects, while others were writing up their numerous deals on the board. That was when I realised how much hard work and project management really goes into recruitment. The industry is fast-paced, so placing a candidate into a role needs an incredible amount of precision and determination. You need to understand every aspect of the opportunity and believe that the candidate is perfect for it.
"I now understand why the Graduate market is booming."
A few weeks later, I placed my first candidate. Writing that first deal on the board was a great achievement, especially alongside the rewarding thrill of helping someone's career (not to mention the commission too!). My first deal motivated me for my next project; a new client, new role and new candidates. I now understand why the Graduate market is booming. There are masses of graduates and tonnes of opportunities and you may not be aware that recruitment consultancies are actually playing a huge role in bringing them together.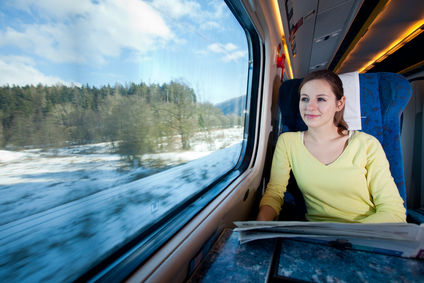 Apart from the self-satisfaction of finding people jobs and the lucrative rewards, there are many more perks for working in recruitment. I had introductory gourmet lunches with my different managers and teams. Every Friday the office finishes around 4pm and heads to the pub - this made it far easier to establish myself and make friends. Plus, an early finish on Friday meant my weekends seemed extensively longer. They also have quarterly events; BBQ's in summer, bowling and many more activities, so there's always something to look forward to. From September to November I had the luxury of travelling to a variety of University Freshers' and Careers Fairs, representing the marketing team by speaking to students and clients. It was great to get first-hand experience advising passionate students (and future candidates) on their next career step. Also, the opportunity to go on all-expenses-paid business trips and stay in hotels was more that I had expected to do in my placement year. My placement has offered me a huge amount of variety, responsibility and prospect - sometimes I have to remind myself that this is just for one year.
"You need to be resilient, sales-y, target driven and have strong communication skills, while still maintaining a positive outlook..."
My understanding of recruitment and the graduate market has significantly changed since working in the industry. To succeed, you need to be resilient, sales-y, target driven and have strong communication skills, while still maintaining a positive outlook. From just a few months, I have gained unique exposure to the graduate market and have received inside information that will stay with me for many years. I have learnt how important it is to be proactive when searching for a job and how to conduct myself in an interview. I have seen many graduates fall at the last hurdle from saying the wrong thing, not showing determination or letting nerves hold them back. So for these many reasons, I am extremely grateful for my time at the Graduate Recruitment Bureau. Tyra Bateman Business student at Plymouth GRB Placement student 2014/15