I remember hay-fever being the toil of my youth and I remember it the most for making my English GCSE an absolute nightmare. Old school mates still remind me of the echoes in the exam hall from my sneezing and sniffing that day. After possibly a decade of experimenting with cures I can safely say I'm on top of it now, but if you've found the sunny weather and rise in pollen has suddenly made you sneeze endlessly with your eyes itching amongst a wave of drowsiness then The GRB are here to help.
Here are our top five remedies to ensure it doesn't ruin your day or more importantly, an exam day!
1. Medicine
At the top of the list you can't beat a bit of medical science. There is a wide range of tablets you can take which will help relieve the symptoms of hay-fever. Taking one a day during and in the lead up to the sunny weather will in most cases stop hay-fever flat out - fantastic news for the hardcore sufferer.
Also known as Antihistamine (fixer of allergies to me and you), they come in a few different methods of ingredient with different brand names:
Cetirizine Hydrochloride=on the shop shelf as 'Zirtek'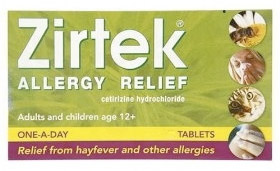 Loratadine='Clarityn'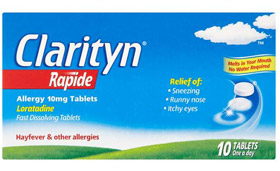 Acrivastine='Benadryl'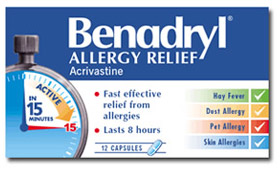 Chlorphenamine='Piriton'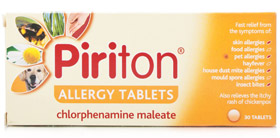 What works best is really down to the individual, everyone is different. Personally as a long standing sufferer I think Cetirizine Hydrochloride is the most robust but you need to take it for a few days to really feel the benefit. If hay-fever is new to you and it's just struck you down then Acrivastine is the fastest acting. Top tip for the thrifty though - you can seek out un-branded versions of these tablets with the same ingredients for a fraction of the price on trusted chemist websites like Chemist Direct.


2. Close windows at night
The main cause of hay-fever is air-bound pollen, and you need to keep it out. By closing your windows and doors at night you can really decrease the chance of waking up in a haze of sneezing with puffy eyes. This might not always be ideal in the hot (we hope) summer so a desktop fan might be a wise purchase.

3. Vaseline inside the nose
This is a handy little trick to block that pollen creeping up into your head and sending your sinuses into rampage. Get some Vaseline and apply it slightly up and around you nose. This effectively gives an area for the pollen to stick to like some kind of clever greasy trap. Eat that, pesky pollen particles!

4. Stay clean
Although you won't see it, pollen sticks to everything - hair, clothes and skin. Washing your face and hands several times throughout the day, especially if you've been skipping through the fields like Julie Andrews will prevent the build-up to an itchy-eye frenzy. Showering before bed is also very important and beside the point, it feels good too.

5. Eating local honey
Have you ever heard of poisoning yourself so your body naturally finds a cure? Well its quite a common thing with flu jabs and the like. Now I can't say I've ever tried this but it's well documented that eating local honey, as it contains a load of pollen, will help your body build up immunity to the pollen in the area. Honey is great either way, so now with your new found knowledge of its bonus benefits you can use this as an excuse to eat yourself into a honey induced coma.
So that's our top tips to prevent hay-fever from ruining exam day. We know there must be tons more things people do to combat the sneezes so do you know any other secrets?