Your whole degree has been leading to writing this monster, but can you find the motivation to spend weeks on end in the library staring at the same five words? Of course not. But at least you can understand these 15 dissertation struggles - that's worth a 2:1 right?
1. Your dissertation mark can completely change your overall grade
As if there wasn't enough pressure already.
2. Every second you spend avoiding it, a little piece of you dies
Eating/sleeping/being social < writing your dissertation.
3. No matter how motivated you feel one minute, that will change
In the morning: "Today I will write 1000 words" In the library: "I'll just spend a few minutes on Reddit..."
4. You also have a million other important things to be doing at the same time
Like revising for exams, organising your graduation, applying for a masters, finding somewhere to live... oh and looking for an actual real life human job. No biggie.
5. What is this 'cooking' thing you refer to?
At best, your diet will probably consist of pizza, baked beans, cereal and maybe a tasty treat of rice and ketchup.
6. Nobody (that's not in third year) seems to understand how busy/tired you are
You might as well set an auto-response to all texts/messages/facebook invites to "I'm sorry but I'm writing my dissertation. I will have my life back in approximately __ days"
7. If you try to 'relax' you feel nothing but guilt
You know you need it, desperately, but THAT is always at the back of your mind.
8. You've seriously considered a dissertation writing service
Or your mum, or your dog, or anyone... but you.
9. When someone asks you THAT question
"How's your...?" Let me stop you right there.
10. Daily breakdowns will be triggered by absolutely anything
I ACCIDENTALLY BOUGHT JUICE 'WITH BITS'?!?!?!
11. When someone checks out the book that you need
DO YOU NOT REALISE WHO I AM??

12. When first years complain about their workload
Just you wait young ones, just you wait...
13. When you spot another final year in the library

14. You've developed an unhealthy relationship with caffeine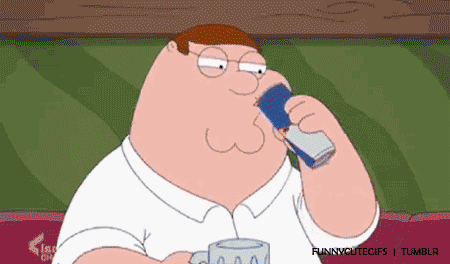 You know you have a problem when you're drinking coffee more than you're breathing air.

15. When you really just can't be bothered anymore