Wellcome Sanger Institute Company Profile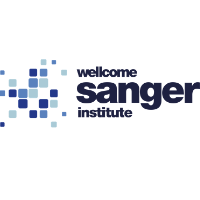 Our Campus
Life at the Sanger Institute is unique. We are tackling some of the most difficult challenges in genomic research. This demands science at scale; a visionary and creative approach to research that pushes the boundaries of our understanding in new and exciting ways.
Set across 130 acres, just outside of Cambridge, our people are shaping the future by delivering life-changing science with the reach, scale, and creativity to solve some of humanity's greatest challenges.
COVID-19 research at the Sanger Institute
We are committed to tracking, understanding and combatting COVID-19. At Sanger, we have received and handled a total of 17 million samples since March 2020 – these samples are the residues of PCR tests, which test for the presence of the virus. Anywhere between 8-20 per cent of samples we receive are positive. Capacity is being increased to be able to sequence 20,000 a week by the end of February. 300 staff have been involved in the effort at Sanger so far, including teams working on logistics, software, sequencing, research and development, operations and analysis. The operation runs 7 days a week.
What does it take to sequence tens of thousands of COVID-19 samples?
On 23 March 2020 the Wellcome Sanger Institute began preparations to sequence the genetic code of the COVID-19 virus. The huge logistical and technical operation was set up in a matter of weeks. This short film gives a glimpse of the work going on behind the scenes, from Stores to DNA preparation, from sequencing to data handling.
Our Benefits
There's an attractive benefits package on offer at the Wellcome Genome Campus. We appreciate the importance of achieving work-life balance and support this with a number of family and carer-friendly policies. Plus a flexible working policy for those who may wish to amend their working pattern or arrangement.
We have an attractive benefits package offering a wide range designed to empower your health, wellness, care for family and plan for the future:
25 days annual leave (extra 1 day to a maximum of 30 days for every year you work)
Auto-enrolment into a generous Group Defined Contribution Pension Scheme, with enhanced company contribution (for more information, see our Pensions page)
Up to 2 days annual paid volunteering leave
Up to 10 days paid Emergency Carers Leave per year
Family friendly environment including options for flexible and part-time working, an on-site Workplace Nursery salary Sacrifice Schemes for pre-school children and Summer holiday club
Life Assurance – six times your pensionable pay if you are a member of our pension scheme
Group Income Protection Scheme (if on a contract exceeding 12 months)
Enhanced maternity, parental and adoption leave
Access to substantial number of courses and training events onsite
Private Healthcare Scheme
Eyecare and Dental payment plans
Concessions and discounts from our corporate perks site