Universally Speaking Company Profile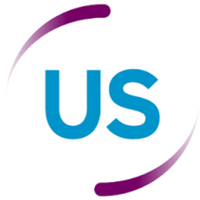 About Universally Speaking
Over the last 16 years Universally Speaking has built a reputation as a world-class partner to the games industry, trusted to deliver the highest quality services with passion, expertise and agility.

Our purpose is to serve our partners by enhancing the experience of gamers across the world through our passionate and expert team

We are multi-award winning in Localisation and Quality Assurance, working across all time zones from our studios in Liverpool and Bedfordshire with translators all over the world.

Games are only great when you step forward and bring your best skills to the team. Are you ready for your challenge?

You will be one of the first people to experience the game and will be part of a dynamic, high performing and multi-disciplined team whose mission is to get the game ready for release.

You'll have a passion to get things right, you are thorough in your attention to detail, you're open to learning new skills and work hard to hit deadlines.

It doesn't matter if this is your first job or you've been working for years, you'll want to be part of the best testing team on the planet where every day you're learning as you work on a variety of different projects.

Gaming is our passion and our primary focus. We work closely with our clients and pride ourselves on our ability to become an extension of their internal teams.