The Information Lab Graduate Profile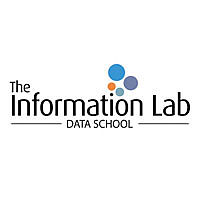 The Information Lab is the longest standing Tableau Gold partner in the UK, and recently awarded 'Global Partner of the Year 2019' for Alteryx; the team has trained thousands of people to use Tableau and Alteryx. Our team includes 16 Tableau certified trainers, three Tableau Zen Masters and one Alteryx Ace – all people who regularly spend time helping others learn these great technologies.
As Tableau and Alteryx have been growing fast, the largest companies in the UK have been adopting these technologies for increasingly ambitious projects – ambitious in both scale and complexity.
The Data School, based in Central London, opened in June 2015 and is taking applications throughout the year, from prospective students from all backgrounds looking to embark on a career in data. We have six new cohorts starting each year, recruiting 8 people every two months.
Meet some of our Zen Masters!

Andy Kriebel – Head Coach
Tableau Zen Master Hall of Fame.
His previous experience includes running the Facebook Tableau Centre of Excellence for 3 years.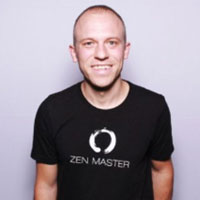 Craig Bloodworth
Tableau Zen Master Hall of Famer, Tableau Server wizard and master of the dark art of hacking Tableau!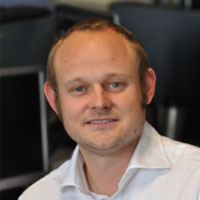 Chris Lowe
Twice winner of the Alteryx Grand Prix and widely recognised as one of the best in the world with Alteryx.
Chris is also a three-time Tableau Zen Master.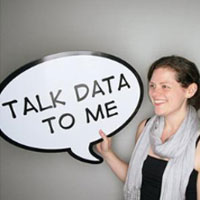 Emma Whyte
Tableau Zen Master, Tableau Server and Desktop Guru.
Emma is a certified Tableau Trainer, Desktop and Server Certified, and a Tableau Social Media Ambassador.
The Programme
The 28-month journey will provide you with skills to be a leading consultant within the world of data visualisation. We provide four-months of fully-paid, focussed training from some of the best trainers in the world, led by our head coach Andy Kriebel. The training's aim is to give Data Schoolers a deep understanding of how to store, manage, prepare and visualise data. You will receive professional certifications in both Tableau and Alteryx After your four months of training, you will embark on four six-month placements where you will be working with a range of clients across various sectors to provide you with a rich amount of cross-sector experience. These clients include the likes of; Coca Cola, Boston Consulting Group, Deloitte, UBS, J.P. Morgan, and many more…
The role offers a generous starting salary of £30,000 in year one, which you will receive alongside being trained, your salary will then rise to £35,000 in year two and for the remainder of the programme. After the 28-month programme you can take your skills and expertise and expect to earn £45,000+ with some consultants being on £60,000+.
View The Information Lab Data opportunities: