Teach First Graduate Scheme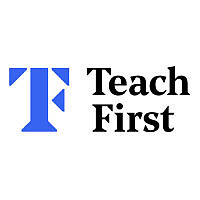 Not every kid gets a fair start in life:





A. So what?




B. So let's fix it.
Teach First Training Programme
With a fair education, everything's possible. Too often though, a child's path through life is set by their background, not their potential to succeed. That can't be fair. We're determined to break this cycle of injustice, and we need your help.
On our two-year Training Programme, we'll pay you a salary as you qualify to teach through a fully-funded Postgraduate Diploma in Education and Leadership (PGDE). We trust you with real responsibility from day one.
We also offer a number of undergraduate opportunities – including internships and taster experiences – so you can find out what the Training Programme is really all about.
With your talents and ambition, you have many career options ahead of you. But few are more meaningful than teaching. You'll develop skills all employers are looking for, make lifelong friends and connections and help build a fair education for all.
View the Teach First Opportunities: