SEC Life Science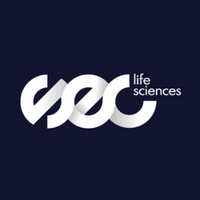 Join Us On Our Journey Stateside.
We're opening a brand-new office on the West Coast of the US. Apply for our early talent academy this summer and you'll have the opportunity to join us there next year.
At SEC we work with the most prominent and cutting-edge businesses in pharmaceuticals, biotechnology, medical tech, digital health, and medical devices, providing them the talent services they need to succeed. It's an incredibly exciting and important sector, and one we've been proud to serve for more than three decades.
2021 marked a transformative year for us. Under new investment, we've overhauled our employee benefits package, moved into a recently renovated space in central London, and have adopted a start-up-like culture where collaboration and empowerment contribute toward the success of each of our team members.
The next stage of our growth involves developing our presence in the US. Last summer we established a team dedicated to US operations who currently work from our London office, and in 2023 we aim to open offices in California that'll allow us to crack the US sector even further.
Now, we're hiring graduates who are looking to begin a meaningful career in sales for our summer 2022 academy. After a year of learning the ropes and getting to grips with our US operations, you'll get to be part of the team establishing our first office there.
What Our Early Talent Academy Can Do For You.
In recruitment, it'll be your job to make career moves and candidate hiring processes as smooth as they can be, whilst seeking out new companies and candidates to support and offer our services to.
The secret to our success and longevity is our people, and we want those that join us to be the best of the best.
From market-leading tech to continual investment in your development, mentorship from experts in life sciences to a regularly reviewed and updated incentives and benefits package.
We're confident that what we offer is a work environment more fulfilling, impactful, and leads to greater success than most other recruitment agencies out there. We offer second-to-none support throughout your career with us, with your development journey starting with our early talent academy.
In the academy, we'll provide you with the training, resources, hands-on experience, and mentorship you need to grow as a recruiter. Over the years we've had countless recruiters join and graduate from our academy scheme, and many of our most successful team members today graduated from our academy scheme.
What Are The Benefits We Offer?
We regularly add to our employee benefits package to make sure our offering remains competitive. If you have non-negotiables or benefits that you're used to that you don't see here – speak to us. We're flexible to individual circumstances and can adapt our package to suit candidates we consider to be a great fit.
As standard, our offering includes:
An attractive salary package benchmarked against the industry standard, and uncapped commission on the placements you make
A culture that promotes growth with ongoing investment into your development – in 2021 we spent more than £100,000 on L&D initiatives for our team
A structured and pacey path to promotion, with clear targets and no glass ceiling
A regularly reviewed tech suite made up of the best technology available in the modern recruitment space
An annual leave allowance starting at 25 days plus UK bank holidays, with additional days allocated with service and seniority
The chance to give something back, with a charitable partnership with In2ScienceUK and opportunities for paid volunteering days
A monthly wellbeing budget for you to allocate however you like – spend it each month, or save it up to put towards bigger purchases
Weekly cash, event, and prize incentives linked to individual and company-wide targets
Two holiday incentives each year – our most recent trips include Barcelona, Cancun and Hong Kong
A fully-stocked beer (and alternatives) fridge that we crack open each week and during company events
An early start on your weekend with a 4 pm finish every Friday, and earlier finishes when team targets are met
A recently renovated Central London office space with breakout zones, shower facilities and other top-notch amenities
Subsidized gym membership, cinema tickets, and restaurant and retail vouchers through our perks partner
Discounted cycling equipment through the Cycle to Work scheme