Rathbones Company Profile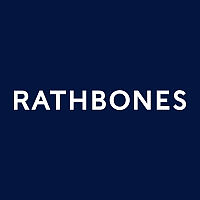 What we do and how we do it
Thinking, acting, and investing with a sense of responsibility – that's our purpose.
Rathbones have been trusted for generations to manage and preserve our clients' wealth. We aim to build wealth and enduring value for individuals, families, and institutions, through active investment management built around our clients, charities, trustees and professional partners' future goals and values.
We deliver this through our values. We're responsible and entrepreneurial, collaborative and empathetic in dealing with people, courageous and resilient in leading change, professional and high-performing in all our actions. Our tradition of investing and acting responsibly has been with us from the beginning and continues to lead us forward.
We're on a growth journey and it's an exciting time to join us.
Our story
We're proud to operate from 15 offices across the UK and Jersey, with £60.5bn* of assets under management for our clients. This includes our funds business, Rathbone Unit Trust Management, which has existed since 1999 and today manages £12.2bn* of client funds. With headquarters in London, we also enjoy a large office in Liverpool, the place where Rathbones was originally founded and continues to be an important centre for us today.
As we approach our 300th anniversary, we continue to grow and move forward with confidence, while making sure we keep placing clients' interests at the centre of everything we do. We know that our high standards of service and our reputation depends upon us employing the right people, with the right skills and experience and so we recruit people who match our values.
*as at 30th June 2023
We invest in everyone's tomorrow
For our people, that means investing in learning and development and making sure we have the technology and physical work environments that create positive ways of working and enhance everyone's well-being. It means investing in career development to help colleagues deliver exceptional client service.
We work hard to make Rathbones a great place to work.
We hold ourselves to account through regular colleague surveys. Our overall engagement scores are high and consistently above our competitor's benchmark. We invest in the development of our people and can help you build a rewarding career here.
Our focus is on creating an environment where:
- diversity, equality, and inclusion are core parts of our identity
- colleagues openly share their views and opinions about working here
- our people know we care, and they feel well looked after
Everyone is empowered to drive their career, enhance their skills, and widen their experience on the job and through our structured development programmes and qualifications. We're focused on building the skills our colleagues need now and for the future, with leadership programmes and development available for all. We invest in professional and business qualifications and support our people with generous study support packages.
Diversity, equality and inclusion (DE&I)
Our DE&I vision is very clear: to be a business that supports and educates all our people, one that celebrates our unique strengths and empowers all individuals to thrive.
It's a reflection that we're different. From where we grew up to the languages we speak; from how we think to who we choose to love. We believe that by embracing our differences and diversity of thought, we can make better decisions and instil creativity and innovation into everything we do. In an ever-evolving society our current and future clients and colleagues can trust DE&I is at the core of our business. We know the full value and impact of our people comes from an inclusive and diverse workforce.
We are an equal-opportunity employer, and it's our policy to make sure that all job applicants and employees are treated fairly and on merit regardless of their race, gender, marital status, age, disability, religious belief, or sexual orientation.
Thinking about our future
We see responsible investment as the purposeful integration of environmental, social and corporate governance (ESG) considerations into investment management processes and ownership practices.
It's our responsibility to invest in everyone's tomorrow. That means doing the right thing for our clients and for others too. Keeping the future in mind when we make decisions today. Looking beyond the short term for the most sustainable outcome. This is how we build enduring value for our clients, make a wider contribution to society and create a lasting legacy.
Thinking, acting and investing responsibly.
Meet the Graduates
We have an exciting story to tell; a story that continues to grow with every new experience and opportunity.
Here are the personal highlights for some of our recent graduates, captured during their time in our Graduate Academy.