Rathbones Company Profile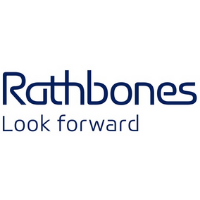 What We Do
Rathbones provides individual investment and wealth management services for private clients, charities, trustees and professional partners. We have been trusted for generations to manage and preserve our clients' wealth.
Our purpose, which is to think, act and invest responsibly, is delivered through our corporate values – Responsible and entrepreneurial in creating value, collaborative and empathetic in dealing with people, courageous and resilient in leading change, professional and high-performing in all our actions.
Our tradition of investing and acting responsibly has been with us from the beginning and continues to lead us forward. Our ambition is to be recognised as the UK's most responsible wealth manager.

Why Rathbones?
• In business since 1742
• FTSE 250 listed company
• Managing more than £68.2* billion for our clients
• 15 offices throughout the UK and Jersey
• Over 1600 employees
*as at 31 December 2021. Includes funds managed by Rathbone Unit Trust Management

Rathbones recognises that our high standards of service and our reputation depends upon us employing the right people, with the right skills and experience. We recruit individuals who match our values – those that are passionate about client service, operate with the highest levels of integrity and have a strong results focus.
We choose to invest significantly in the development of our people. We also encourage our employees to take relevant business qualifications and offer generous support packages. Our investment professionals are required to achieve standards above the regulatory minimum with a particular focus on the Chartered Wealth Manager and Chartered Financial Analyst qualifications.
We offer a nurturing, development-led working environment with a competitive benefits package. The results of our recent Summer colleague survey showed an engagement score of 8.1 / 10 which is above the average for our sector. Many of our employees are also shareholders, something that we will continue to encourage.

Hear from our most recent interns
Thinking About Our Future
At Rathbones, we see responsible investment as the purposeful integration of environmental, social and corporate governance (ESG) considerations into investment management processes and ownership practices.
We see it as our responsibility to invest for everyone's tomorrow. That means doing the right thing for our clients and for others too. Keeping the future in mind when we make decisions today. Looking beyond the short term for the most sustainable outcome. This is how we build enduring value for our clients, make a wider contribution to society and create a lasting legacy. Thinking, acting and investing responsibly.

Diversity And Inclusion
We want Rathbones to be a company where everyone has the opportunity to build a successful career and find the right balance between work and personal life, regardless of age, ethnicity, gender, religion or background.
We are an equal opportunity employer, and it is our policy to ensure that all job applicants and employees are treated fairly and on merit regardless of their race, gender, marital status, age, disability, religious belief, or sexual orientation.

Meet the Graduates
View Rathbones Group Graduate Opportunities