Push Graduate Jobs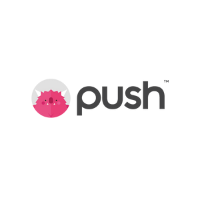 About Push
Come and join one of the leading and most innovative advertising businesses in the UK.

We are looking for the very highest calibre candidates to join our team. You'll be working alongside Google, Facebook and Microsoft employees so will need the brain power and capacity to learn at an accelerated pace.
We want people who 'get' that Tech is now the place to be; successful candidates will be joining a business of digital evangelists and a close-knit family of employees who refer to themselves as Pushlings.
There isn't one kind of Pushling, so we're always looking for people who can bring new perspectives and life experiences to our teams. If you're looking for a place that values your energy, passion, and desire to learn and want to work with colleagues who are eager to take on fresh challenges as a team, then you're a future Push employee.
There is no 'perfect' degree for our industry, we have employees from a multitude of backgrounds, however, Marketing, Business Studies, Maths, Stats and Economics graduates often thrive in digital marketing (and enjoy data analysis!).
Our HQ is in the UK, we have an office in Dubai supporting the MENA region as well as Athens focused on South Europe and New York focused on North & South America.
We have an incredibly diverse team and have language expertise in over 10 different countries. This helps foster creativity; we have a very flat structure at Push encouraging all staff to contribute ideas and make a difference to our strategy.
We have been experts in digital since 2007, we have developed and launched our own technology platform; AdInvestor, designed to make advertising accessible to businesses around the world. The Push team has won more Google Awards for Excellence than any other partner in Europe.

Social Media