Post Office Graduate Jobs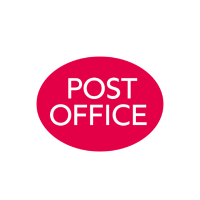 Post Office Graduate Rotational Scheme
The Post Office has thrived at the heart of high streets and local communities across the UK for over 370 years. As one of the country's most trusted brands, we take our commitment to providing essential services to customers across the UK very seriously. We're the UK's largest retail network, as well as the largest financial services provider in the UK, with over 11,500 branches nationwide – more than all the UK's banks and building societies put together. We do this nearly entirely on a franchise basis in partnership with independent business owners who operate post offices, known as Postmasters, as well as other retail partners.
We know that the best way to provide a great service for customers is to evolve our business and adapt to their changing needs. That's why we have a range of over 170 products and services, from personal financial services like banking, insurance, payments, and travel money, to telecoms and, of course, mails. And we're improving our online and in store experience for customers. We know that our customers never stop changing, so neither will we. We're here, in person, for the people who rely on us.
We are currently undergoing Europe's biggest digital transformation, meaning there is no better time for graduates to join us to help transform the way our retail division operates, making it more accessible than ever.
Our Ways of Working underpin everything we do, they are the "How" of our business strategy. They differentiate our business and aim to inspire great behaviours and align our colleagues around specific actions in order to be the organisation we want to be and achieve our business goals.
By living the Ways of Working each day, you will help make that vision a reality and enable our cultural transformation. In short: Working in partnership, as one team, we deliver amazing results!

Our People
Our people are the driving force behind our business. Whether they are in our branches or supporting from our head office, we are proud of the energy, commitment and customer focus our people all have in common.
Our people reflect the diversity of the communities in which we live and work, and the customers we serve. We want to celebrate the diversity of our workforce, and this means embracing, valuing and celebrating the things which make us different.
Diversity Networks at Post Office:
• Affinity - A focus on gender balance in the workplace e.g. Women in Leadership events
• Prism (LGBTQ+)
• Be You (Disability, Mental Health and Wellbeing)
• Complexions (Post Office Ethnic Minorities)

Graduate Rotational Scheme
We offer three different specialist schemes
During our 20-month Head Office Graduate Rotational Scheme in Central London (St Paul's) you will complete an exceptional one-month induction training period before embarking on three 6-month head office placements. Depending on which scheme you decide to join you could see yourself working in roles such as:
Retail
Retail Strategy and data which includes understanding size and shape of network
Retail Operations – working with branches, Postmasters and Commercial Partners
Commercial
Focusing on Product Management with experience and exposure to Customer Experience, Channel Engagement, Marketing and Digital Product Management
Tech
Data
Information & Cyber Security
Engineering & Architecture
Horizon IT – our in-house IT system
IT Service Operations
Providing you with practical business experience, you will have the opportunity to be an integral part of our teams on projects across a range of areas. The remaining month of the scheme will be spent off boarding.

Apply to the Post Office now!