Police Now Graduate Scheme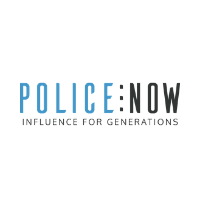 About Police Now
Police Now is an independent social enterprise that seeks to ignite change through its mission; to transform communities, reduce crime and increase the public's confidence in the police service by recruiting, developing and inspiring outstanding diverse individuals to be leaders in society and on the policing frontline.

Police Now offer two national graduate programmes, one for detectives and another for neighbourhood policing. Both programmes offer the ability to lay the foundations for a successful long-term career in policing, by providing you with the skills needed to effect positive change and to make an immediate and positive impact in your community.

During the two years, you will expand your knowledge of the policing sector, starting with an intensive training academy led by policing professionals with years of experience, whilst working towards your Graduate Diploma in Professional Policing Practice. You'll be assigned a dedicated Performance and Development Coach, to provide personal advice and support.

Following completion of the programme, our Alumni team will continue to support your professional and personal development. This includes expert support on promotion applications, skills development sessions and social events.

Our Programmes
Police Now's National Graduate Leadership Programme is a unique opportunity for you to make a real and immediate impact while developing transferable leadership skills for life. Placed in communities challenged by crime, you will develop innovative ideas to tackle the most complex issues facing the most vulnerable in society. As a neighbourhood police officer, it's your job to build a relationship with your community. You'll work with those around you to identify problems and devise new ways to tackle the issues faced by involving everyone in your community.

Police Now's National Detective Programme has been designed to allow participants to take ownership of situations within an ever-changing criminal landscape. You'll be an investigator, taking on a lot of responsibility in your role to manage a diverse caseload. In everything you do, you'll be adaptive to change, eager to find solutions to complex problems, maintain a flexible view as situations change and be able to show compassion to the communities you will serve.

Police Now is recognised as a Times Top 100 Graduate Employer and each year, we produce our impact and insights report to help drive improvements in our programmes and better understand the impact of Police Now participants.


View Police Now Jobs
Social Media