Police Now Graduate Scheme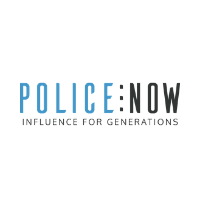 About Police Now
Police Now is an independent charity with a mission to transform communities by recruiting, developing and inspiring diverse leaders in policing.
Since 2015, we have recruited and trained nearly 2,000 police officers, posting them in neighbourhood and detective roles in some of England and Wales' most deprived communities. Whilst diverse in terms of individual backgrounds, experiences, and skillsets, our participants are driven by a shared commitment to social change and public service.
At Police Now, diversity and inclusion are at the heart of everything that we do, we believe that to truly transform communities, it is important to have police officers as diverse as the communities that they serve so that even the most vulnerable will thrive. All participants gain leadership skills in a unique environment, developing skills in negotiation, problem-solving, decision-making and emotional intelligence to help reduce crime and improve the public's confidence in policing.
Once you've successfully completed your two-year programme, it doesn't stop there. Our programmes act as a springboard for participants to develop skills for life and become leaders within policing and advocates of the service in other public sector roles.

Our Two National Graduate Programmes
National Graduate Leadership Programme
Our National Graduate Leadership Programme is a unique opportunity for you to make a real and immediate impact while developing transferable leadership skills for life. Placed in communities challenged by crime, you'll develop innovative ideas to tackle the most complex issues facing the most vulnerable in society. As a neighbourhood police officer, it's your job to build a relationship with your community. You'll work with those around you to identify problems and devise new ways to tackle the issues faced by involving everyone in your community.
Nationally, 17% of participants who began the National Graduate Leadership Programme in 2020 identify as from a black, Asian or minority ethnic background and 54% as women.

National Detective Programme
Our National Detective Programme has been designed to allow participants to take ownership of situations within an ever-changing criminal landscape. You'll be an investigator, taking on a lot of responsibility in your role to manage a diverse caseload. In everything you do, you'll be adaptive to change, eager to find solutions to complex problems, maintain a flexible view as situations change and be able to show compassion to the communities you will serve.
Of those who began the National Detective Programme in 2021, 24% identify as from a black, Asian or minority ethnic background and 66% as women.
Join us. Change the story.

Social Media