Nomad Foods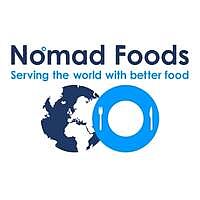 About Nomad Foods
Nomad Foods is Europe's leading frozen food company with approx. 8000 employees across 22 markets and 19 factories. Our portfolio of iconic brands, which includes Birds Eye, Findus, iglo, Ledo, Frikom, Aunt Bessie's and Goodfella's, have been a part of consumers' meals for generations, standing for great tasting food that is convenient, high quality and nutritious.
As an industry leader we need to develop and hire the best people for now and our future ambitions.
Nomad Foods has all the jobs and departments you might expect in a fast-moving consumer goods company including sales, marketing, R&D, finance, HR and IT. With 19 manufacturing sites, we also offer great jobs and careers in all aspects of supply chain operations including production, engineering, procurement and logistics.

Inclusion & Diversity
At Nomad Foods we believe that if we start with Inclusion diversity will flourish. For us, a culture of inclusion means having diverse thoughts and lived experience around the table. Giving everyone a voice because together, we make better business decisions and deliver better outcomes. #justbeyou

We Believe a Diverse and Inclusive Business Makes Us, and Society, Stronger
We serve millions of households every day with our products. To stay relevant to our consumers and communities we need to reflect the diverse world that they live in. We must attract, develop and retain the best and most diverse talent, wherever we operate, because it will help us to make better decisions, keep challenging ourselves and continue to grow. #justbeyou
Collectively, we are taking positive action in four areas proven to make the biggest impact: inclusive leadership, inclusive culture, inclusive hiring and a focus on facts.
Sustainability Is Important To Us
We are continuously developing our sustainability agenda by considering our role in the world and the impact we have as an organisation. This is how we put sustainability at the heart of how we do business and how we are working towards a future where both people and the planet can thrive.

Social Media