Accenture Company Profile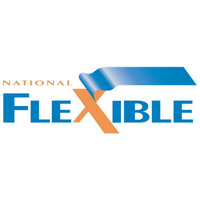 About National Flexible
Here at National Flexible, we are about more than the name above the door. As the UK's largest distributor of polypropylene, laminates, and special films, we partner a variety of large food manufacturers and are a leading player in the packaging industry.
National Flexible was born in 1993 when Charles Baynes group, a quoted PLC, acquired the Fist Fast Packaging business in Morley. National Packaging was also part of the same Charles Baynes Group.
Prior to Fist Fast, there were several owners of the packaging company, so the business has been operating over 50 years, first as a general packaging merchant, then latterly as a specialist flexible packaging supplier.
In 1998, our Chairman, Barry Twigg, undertook an MBO, buying National Flexible from Charles Baynes. No venture capital was involved and there were no external investors. The continued company growth now requires further facility expansion and planning permission has been gained to extend the production and commercial facilities further in the near future.
Now based in Birkenshaw, West Yorkshire, our business is solely owned and operated by our people. Our success is only possible with a talented team and it's the passion of our people that makes us who we are.
As a climate positive workforce sustainability is extremely important to us. From our recently installed Grasscrete car park and solar panels to our 100% waste recycling and tree planting projects, we are constantly looking at ways in which we can introduce and improve sustainable targets. In the last 7 months alone, we have seen a 360.55t of reduction in carbon and have planted 5,050 trees in our forest. Most of our film, prior to processing, is delivered on 'jumbo pallets' which cannot be reused. Sent to a chipboard factory, they are subsequently made use of within their products. Any excess wood chips are used for biomass.
Our culture is captured by the values 'Caring, Sharing, Being Different' and is equally important for our relationships with our customers, our suppliers, and our people. Our upcoming expansion means there's no better time to be part of our team and join us on our journey.