Mauve Group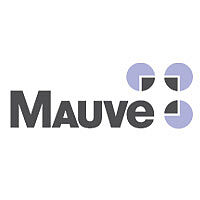 Mauve Group's vision is to be a trusted partner to organisations of any size seeking to expand their horizons and achieve growth beyond their home markets.
As a leading provider of Global Workforce Solutions, Business Expansion, and Consultancy Services since 1996, Mauve's creative solutions have helped organisations conquer new markets in 150+ countries worldwide. By utilising Mauve's market-leading expertise in services such as employer of record, global payroll management, corporate immigration, and entity formation, our clients benefit from reduced risks, lower costs, and faster timescales as they expand their business overseas.
Our team has been supporting businesses and individuals looking to develop into the global marketplace for over 25 years and are driven in everything we do by our shared company values. We base our customer relationships on the family principles that underpin our company and conduct all our professional activities with integrity, openness, and a committed work ethic. The Mauve team is never afraid to think with innovation and creativity and develop flexible solutions that resolve problems and adapt to client needs. We are fearless in maintaining our market-leading position, strengthened by our wealth of experience and competitive, value-for-money service offering. Our colleagues are loyal, enthusiastic, and passionate about Mauve; this imprints upon our customers who in turn become advocates of our brand. Our global network of colleagues communicates and works together to achieve the finest bespoke services for our valued clients.